TUSA Solar Link
When we first spotted the TUSA Solar Link computer we knew it was a winner. As the name implies the Solar Link computer runs off the power of sunlight, and features Bluetooth capabilities to link your computer directly to a smartphone or tablet.
Due to popular demand, TUSA was able to ramp up production of this stylist wrist-worn computer and pass the saving onto their customers. After DEMA 2017 we knew our predictions were spot on, as TUSA announced a price drop of $100 for their flagship solar-powered computer, offering the Solar Link for $649.95 (previously $749.95).


Features
Solar – The Solar Link computer will fully charge in 8 hours of direct sunlight, or 36 hours of fluorescent light. Solar recharging means you never have to change a battery again! This feature is perfect for those off the beaten path dive sites where power might be a rare commodity. And you don't have to worry about checking or replacing a battery before a trip.
Fully charged the solar link should last for approximately one month of use. However, with the attractive design, you could wear your computer on a daily basis and never have to worry about the battery running low.
Link – We were super excited last month when we heard that TUSA joined the Deepblu Elite Fleet. This means that Solar Link users can now upload their dive logs to the Deepblu network, create digital dive logs, and share their adventures with scuba divers from around the world.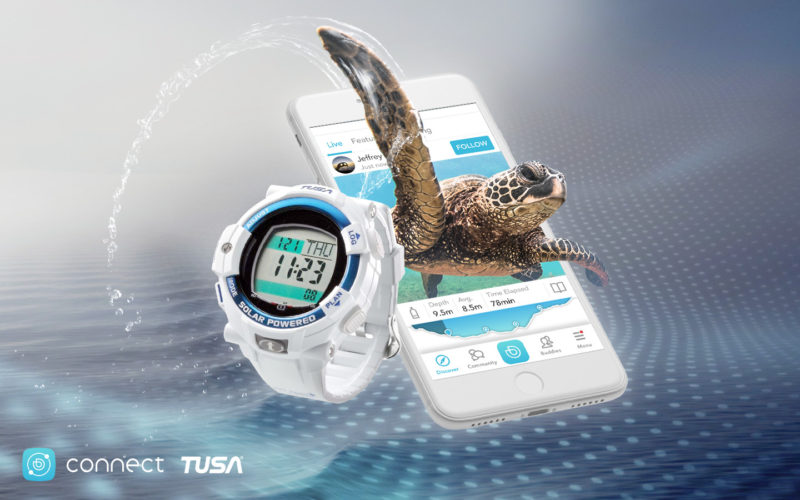 Colors – TUSA announced a new Black and Gold model to their lineup, adding to the four colors already available.
If you're in the market for a new dive computer I would definitely take a closer look at the Solar Link. Never change another battery, stylish enough for daily use, and now you can upload your dive logs and be part of the Deepblu community, the Solar Link has everything you could ever want and more.