Aqualung Rogue
Last year at DEMA we spotted the Aqualung Outlaw BC which was the companies first ever modular buoyancy compensator. Due to the popularity of this minimalist design, Aqua Lung introduced a second model called the Rogue which features increased lift capacity (15L/35lbs), wider back area, and space for extra weights.
The Rogue's minimal design allows you to configure the BC just how you like it. Shoulder straps and waistbands are interchangeable using the patent-pending ModLock connectors, allowing you to create 27 possible sizes for the perfect fit for every diver. The Rogue features a soft gray mesh webbing on the interior of the back plate and shoulder straps providing extra comfort.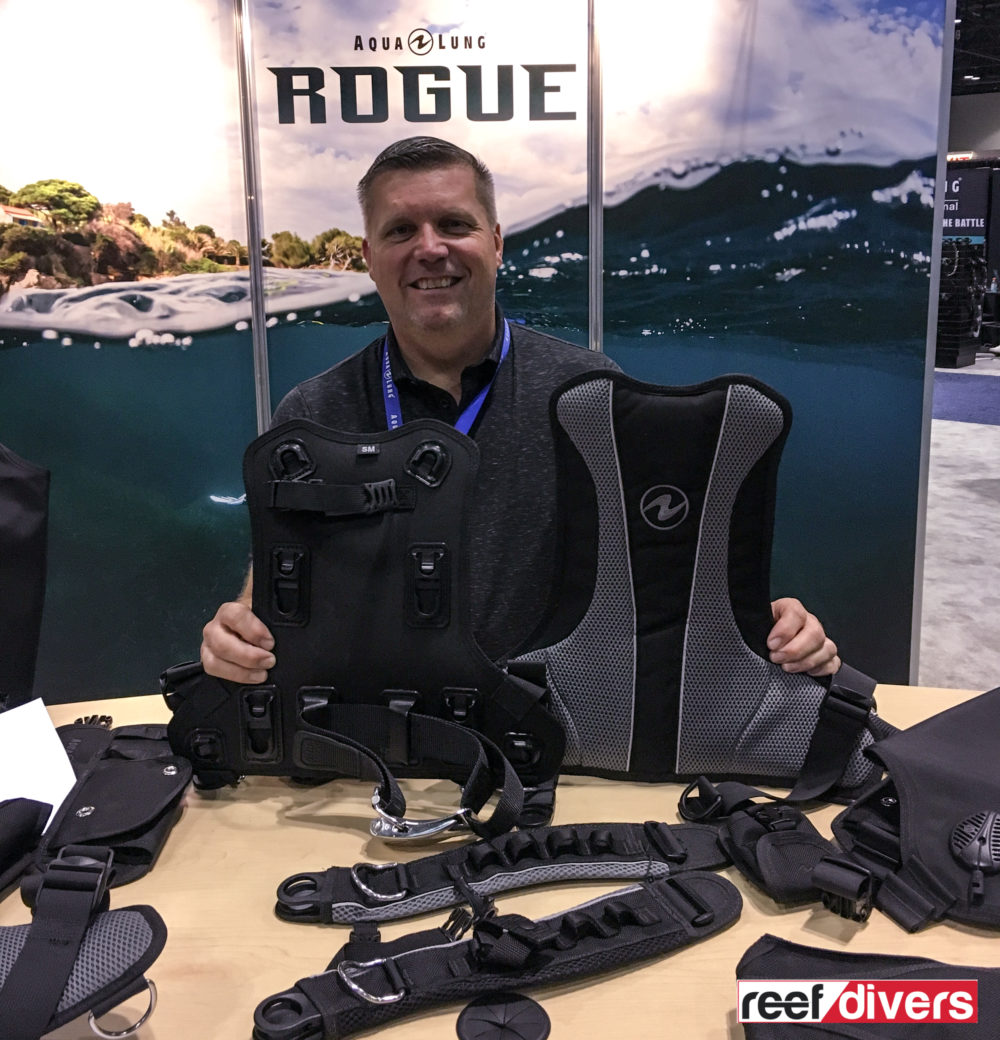 Webbed daisy chain on the BC waistband provides multiple attachments points for SureLock II weights and folding pockets. You can easily add trim pockets, SMB pockets, or an additional accessory pocket which doubles as a waistband extender.
Another cool feature is the quick connect dump valve connector located on the right shoulder. In the image below you can see the pull tab near the bottom of the shoulder strap and near the top a short cap which easily twists into the dump valve on the back shoulder of the BC bladder.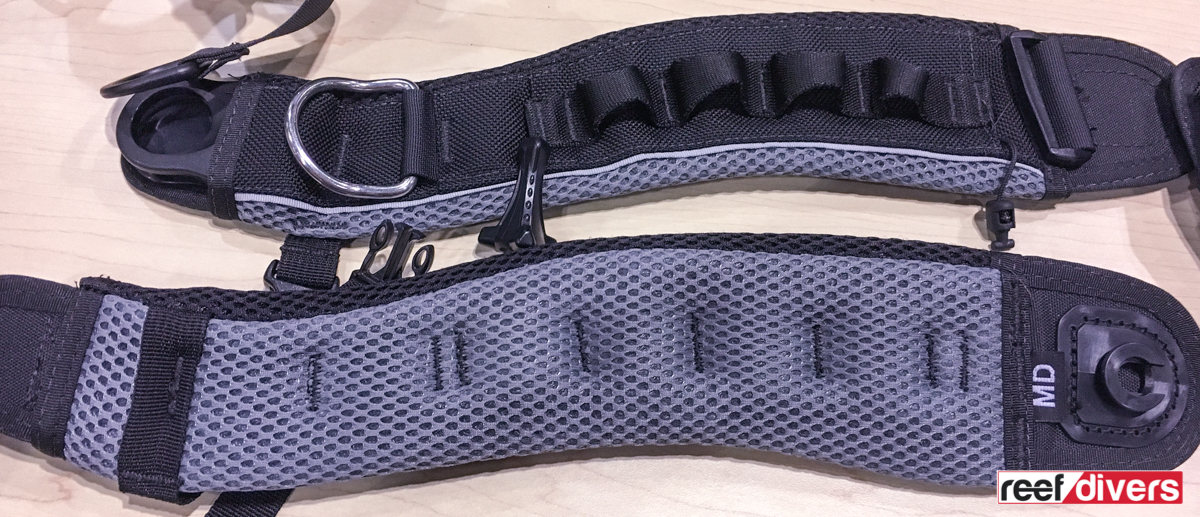 The Rogue makes a perfect travel BC with an overall weight of less than 2.2kg/5lbs. Rogue could also be a great BC series to carry at a dive shop since shoulder and waist straps can be adjusted on the fly to different divers meaning you no longer have to invest in a handful of each size to accommodate a wide range of divers.
The Rogue BC retails for
$579.95