Aqua Lung HydroFlex
We got our first peek at Aqua Lungs newest line of wetsuits. This year the HydroFlex suits were updated with a zigzag pattern for women and plaid patches for men. The color styles are called twilight, coral, and tweed.
HydroFlex is an affordable line of wetsuits made for tropical diving. The men's and women's suits come in a full-length 1mm and full-length 3mm as well as a shorty 2mm. Each color style is also available in a 1mm hood.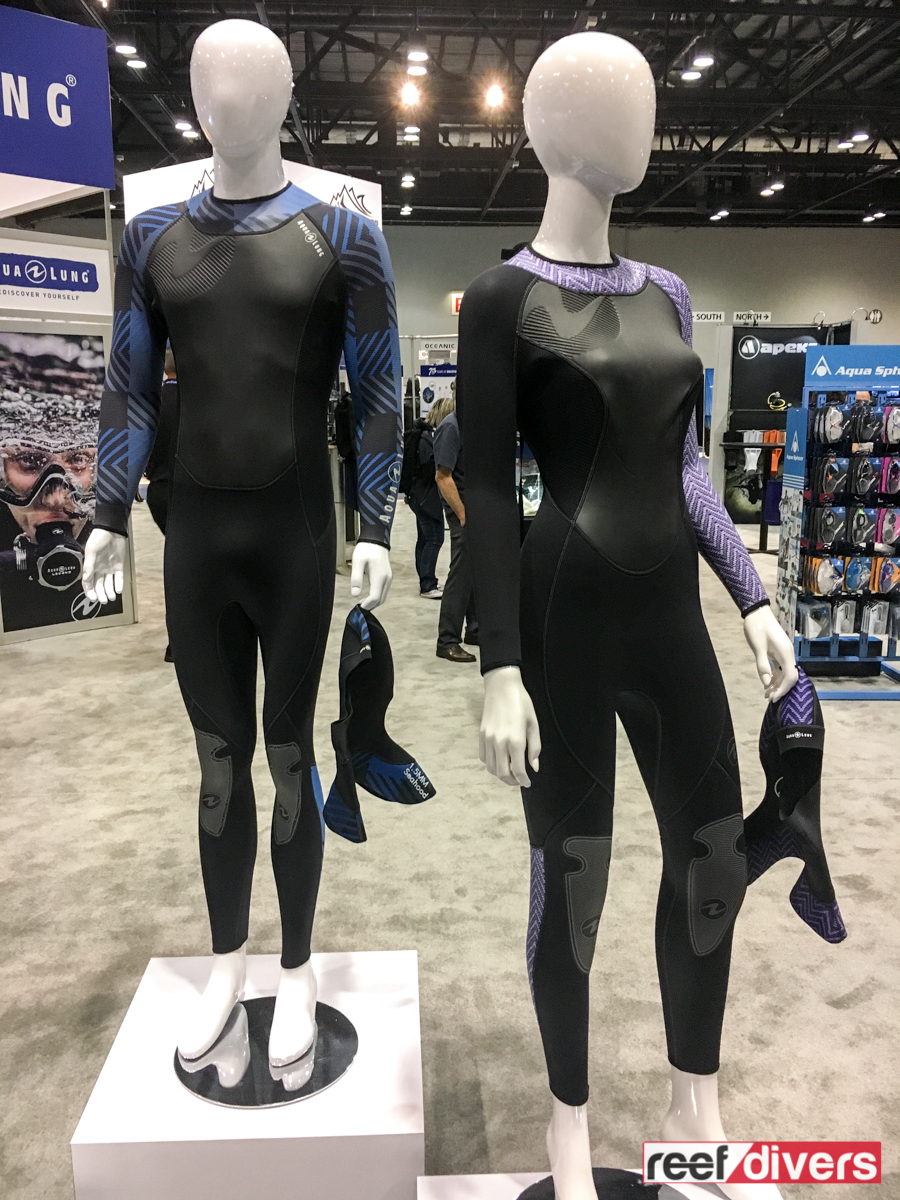 Made with super stretch neoprene, Hydroflex wetsuits are easy to get on and off and will keep you comfortable and warm. The HydroFlex wetsuits have flatlock stitching which involves laying one-panel edge over the other, then stitching through the neoprene for a strong flexible seam.

The new HydroFlex colors will be available in early 2018.
1mm Full Length – $159.00
3mm Full Length – $199.00
2mm Shorty  – $129.00