Red Devil XR
Mares was showing off a shiny new backmount set at DEMA 2017 they are calling the Red Devil XR. This back inflate buoyancy compensator device (BC) is part of the Mares XR extended range line of gear intended for technical, or advanced divers looking for an unrestricted range of motion while underwater.
The Red Devil comes fully assembled right out of the box making it a great choice for divers without technical experience. This is the first backmount BC from Mares which comes fully setup, with only a limited number available.
The rear-mounted wing holds 16L of air and comes threaded to a 3mm red aluminum backplate. We were told an important feature of this BC is the harness throughout the BC is one continuous piece of webbing.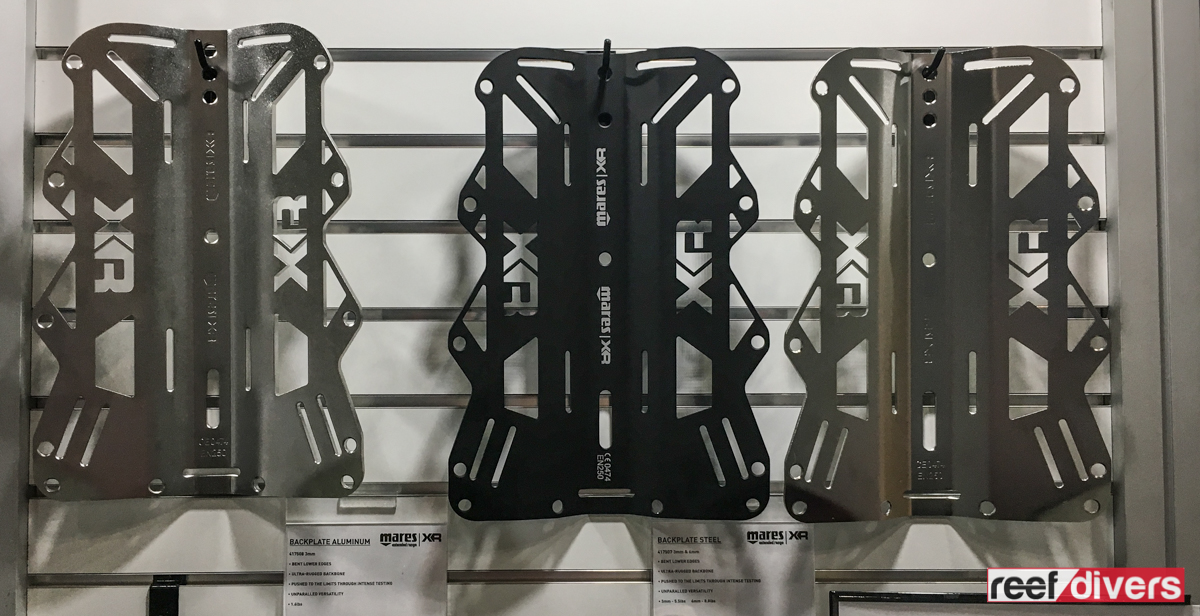 Back Inflate vs. Vest
Underwater back inflates BC's help divers maintain a horizontal streamline position. On the surface, however, when inflate they can cause a diver to roll forward face into the water. Vest or jacket styles BC inflate on the side and rear equally ensuring a vertical position when inflated on the surface.
When fully inflated on the surface, vest-style BC's can squeeze a diver's chest and lungs in an uncomfortable way. In contrast, back inflation styles do not squeeze a diver's torso, as they do not wrap around the diver's chest. Many divers find back inflation BC's more comfortable for this reason.
The pre-assembles Red Devil XR will cost 699.95. Limited edition shipping January 2018