The aquarium hobby loves its funky, fancy clownfish strains but do we really know how these fish are produced? While traveling through southern Taiwan we got the chance to visit a clownfish farm that specializes in domestic strains of ocellaris and percula clownfish.
AquaDancing is unlike many other captive breeding operations – sure most of them have a significant amount of clownfish strains that they produce but they usually also breed other species too.
But AquaDancing is different because it only breeds domestic clownfish breeds with its special strain going by the name of Beethoven and Mozart clownfish. The Mozart clownfish is further designated with the K1, K2, K3 and K4 lineages with the latter being the most fully developed – but AquaDancing isn't done developing it!
The dedicated clownfish breeding facility at AquaDancing is absolutely PACKED with their captive bred clownfish strains and it's borderline crazy how many fish they stock per tank. However with space being limited and seawater being costly, they've developed their own methods for maximizing efficiency which is very different from anything we've seen before.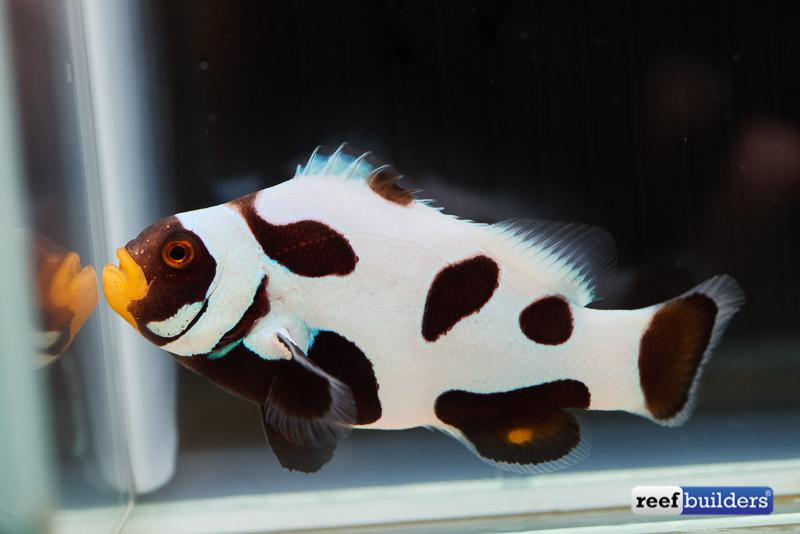 It was a very awesome and surreal experience to see so many clownfish in one place and it was a real treat to produce this video for our readers and viewers. Big thanks to Bruce of Johlen for taking the time to bring us there, and to Mr. Shu for allowing us to share his very creative and unique clownfish laboratory.