I know we've all seen more than our fair share of rebadged controllable DC return pumps but this one from Dai Bao is different in a way that really matters. Virtually all of its features will be commonplace by now; efficient DC motor, quiet sine wave operation, and a basic speed controller with 10 minute pause button for feeding.
But the real exciting part of the NL-1615 from Dai Bao is the substantial backup battery that is built right into the controller! Described as a battery backup controller, or BBC, the NL-1615 is not a huge water mover but that's precisely why it's a perfect match for use with a battery.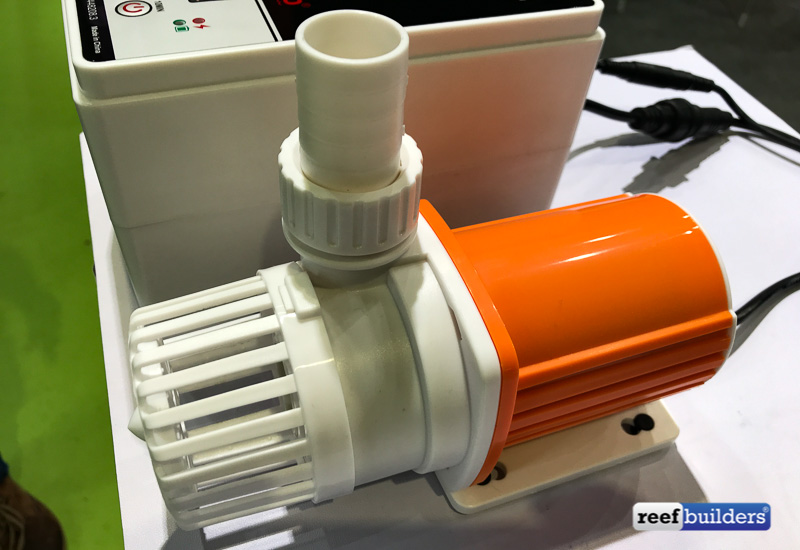 The BBC is adjustable with a maximum flow of just over 1,000 gallons per hour, or right around 4,000 liters per hour. When the main power is interrupted the pump runs at minimum speed and can operate for an average of 16 hours on a full charge, but real world run-time will depend on how much pressure it's experiencing.
So you could probably expect closer to 12 hours in a tall plumbing application or up to 18 hours with no head. Pricing is fairly reasonable and should remain below $200 depending on your country and local aquarium market.