E-Life is a Taiwanese company that makes one of the most interesting smart power strips we have ever come across, the E-Chamberlain. Like many others it has built-in wifi to enable control of the different outlets but under the hood this device is packing some serious smarts.
Most of the really important features of the E-Life E-Chamberlain are actually out of sight, and shouldn't impact your experience of using it. These include highly durable relay switches, high temperature durability, with sensors to shut down the outlet should it become too hot and a current rating of up to 15 amps.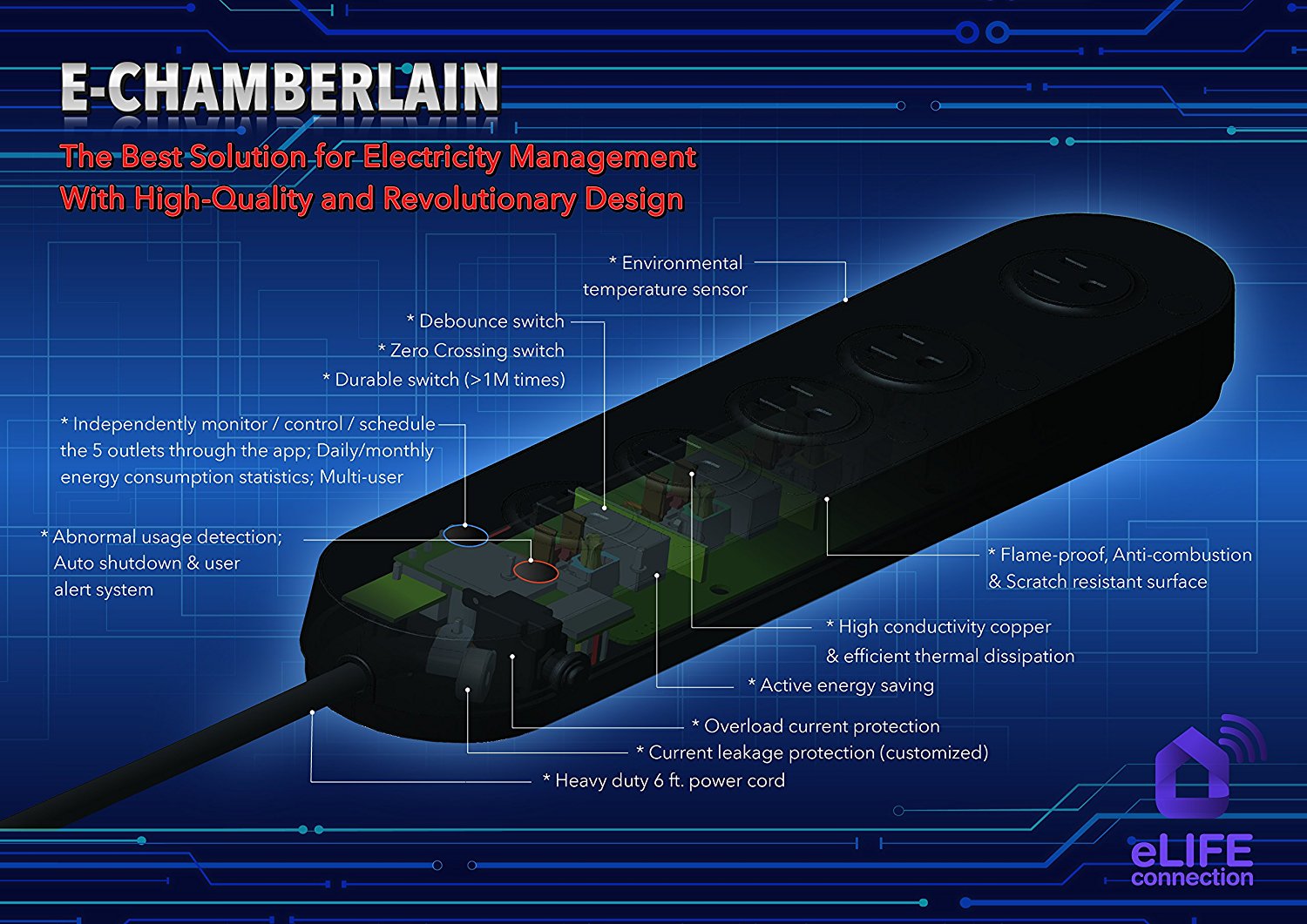 The E-Life was designed as a general power strip but it does have a few features to make it more aquarium friendly. Of course it also has the general timer features for pumps and lights, but one interesting tweak is a protein-skimmer mode that will delay restarting the outlet in the event of power interruption to prevent overflowing. There's also hard buttons for each of the five outlets for one-touch physical control, each backlit with a colored indicator LED.
The E-Life app is available for both iOS and Android, and also includes reporting of power draw for each channel, and can push notifications if a device begins drawing more power than it should. If the E-Life smart power strip only had a temperature sensor and a level switch it would be more than enough aquarium controller for 90% of general aquarium needs. Best of all, the E-Life is available for just $89 on Amazon, already a deal compared to a few high current and/or digital appliance timers. [E-Life]