The Australian government is invest over $2 million AUD on giant fans to bring cooler water to the heat-stressed Great Barrier Reef.
The proposal, set to deploy these ReefMix systems next year, would leverage eight large, slow-moving, solar-powered impellers that will pull cooler water up from as far as 30 meters deep and push it over the reefs.
These giant pumps, ran by the Reef and Rainforest Research Centre in Cairns, will be attached to floating pontoons and installed over a small area along Moore Reef over the course of three summers.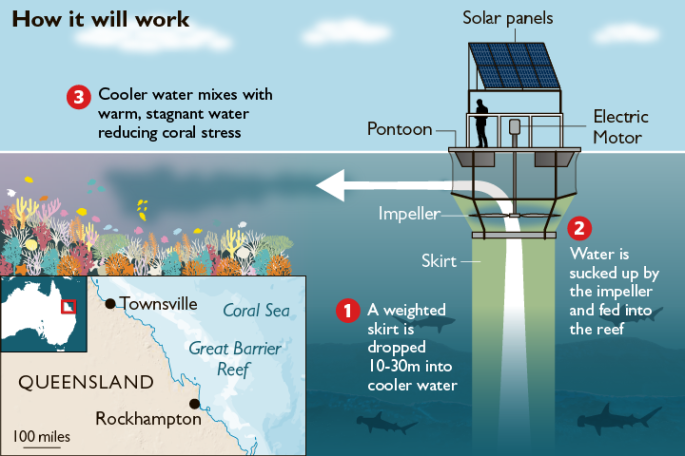 "We have to be clear: this is not an attempt to 'bleach-proof' the entire Great Barrier Reef," said managing director Sheriden Morris. "Doing that will require a concerted, worldwide response to climate change. While that is happening, Reef Havens will try to protect limited areas of high-value coral from increasing health pressures across the rest of the system."
They estimate the fans could help reduce average surface temperatures by 0.7°C during potential bleaching conditions in the summer months.