GNC is a boutique LED light maker out of Italy that recently announced a new LED striplight to its lighting range, the SilverMoon. Much like its BlueRay fixtures, the SilverMoon strip lights use the same silver extruded aluminum heatsink as the housing with no additional fans to cause noise or breakdown.
Better yet, the SilverMoon LED strips use the same approach to LEDs as the BlueRay fixtures with around 37 medium output LEDs per foot, or around one LED per millimeter! The diodes are all of the rich 450nm royal blue spectrum and represent a vastly different approach than any other LED striplights to ensure an very even light distribution along the entire length of the fixture.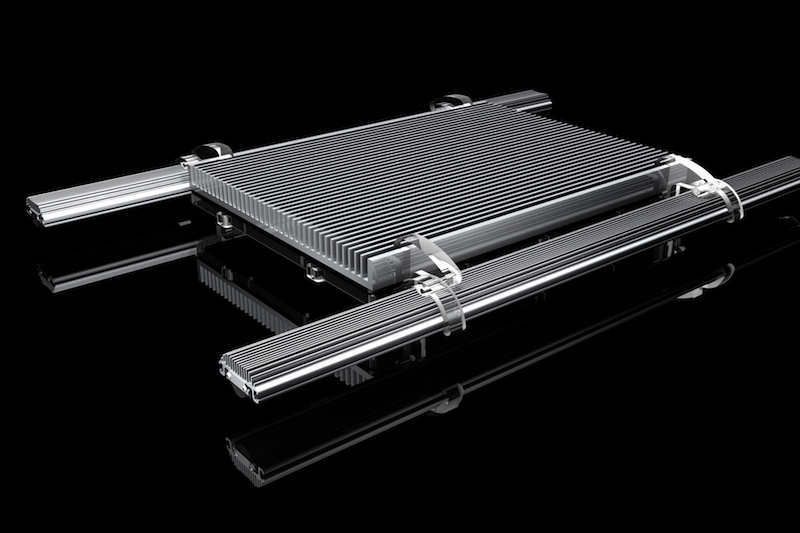 Although we haven't caught a peek of the business end of the SilverMoon, a contoured outline visible at the ends of each strip suggest that a common optical lens might help focus the light from these diodes, in contrast to the BlueRay fixtures which have no additional optical accessories. GNC is making the SilverMoon in a seven different sizes from 438 to 1450 mm (17.25 to 57 inches) with a whole suite of accessories to help mount these lights.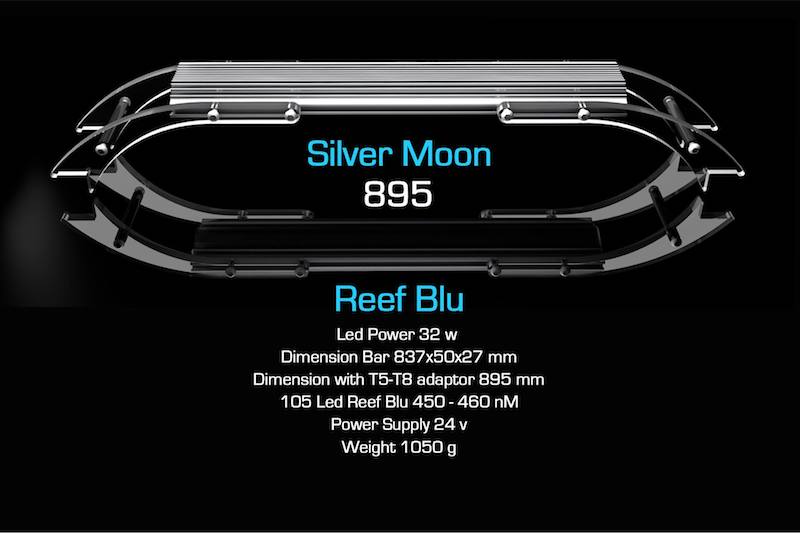 For example the four foot 1200 mm SilverMoon has 147 LEDs drawing 45 watts and retailing for 229€ or around $275. The aquarium world is surprisingly underpopulated with quality blue accessory striplights to compliment existing lighting setups and we hope to see what the SilverMoon can do in person over live corals very soon. [GNC]