The NUVO Black 6 Gallon Frag Kit is the latest release from Innovative Marine which branches out into new aquarium territory. At just six gallons and 20.7" x 7.87" x 7.87" in dimensions, this diminutive vessel will hardly take up very much room on a bookshelf, let alone a stand or desk.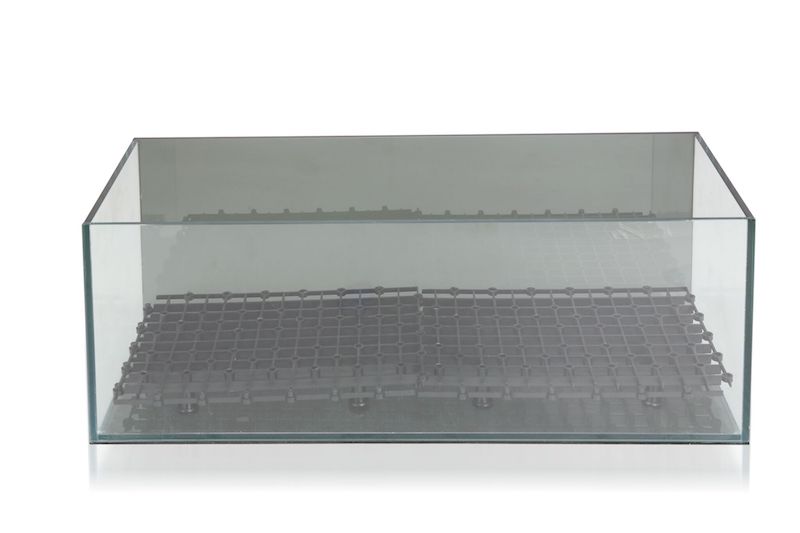 While most readers will consider this tank as an ideal size for a simple nano reef tank, our mind sees it more as a perfect coral holding, dipping, and quarantine tank. The broad shallow layout with the included SnappGrid can comfortably hold 75 frags, although you could surely squeeze in more than that.
At less than eight inches deep you could use just about any low power LED striplight to give the coral frags adequate illumination. And with just six gallons of water, this is the kind of tank that would probably be easiest to manage with weekly water changes from the main display tank than its own full blown filtration system.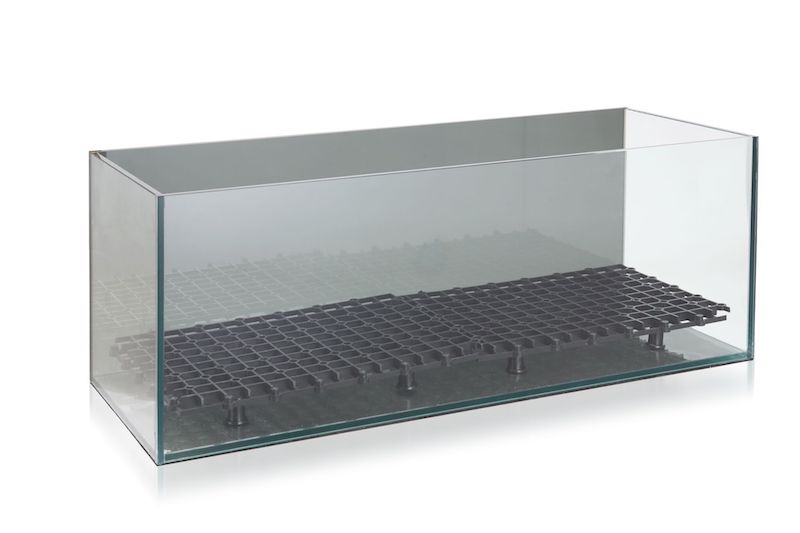 Whatever users end up doing with the NUVO Black 6 Gallon Frag Kit, its practical shape and small size will make it a versatile aquarium for wide range of uses. This little frag tank setup will be available early next month for $59.99 with beveled edges, smoked glass back and a full kit of SnappGridd with risers, just bring your own coral frags.