The Nuvo EXT line of aquariums just announced by Innovative Marine are not your grandparent's 'Reef Ready' aquarium. These tanks are built from the ground up to be the most modern and effective reef aquariums ever mass produced.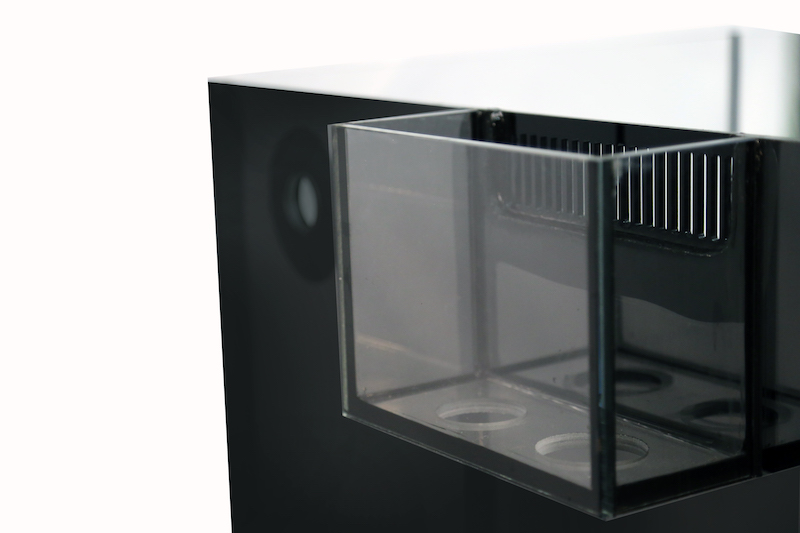 The first wave of reef tank refinements was high clarity glass, followed shortly thereafter with a second wave of rimless style tanks that have no bracing or reinforcement. The last few years has seen a number of 'Ghost Overflows' pioneered by Reef Savvy to remove the essential drain feature from the inside of the aquarium.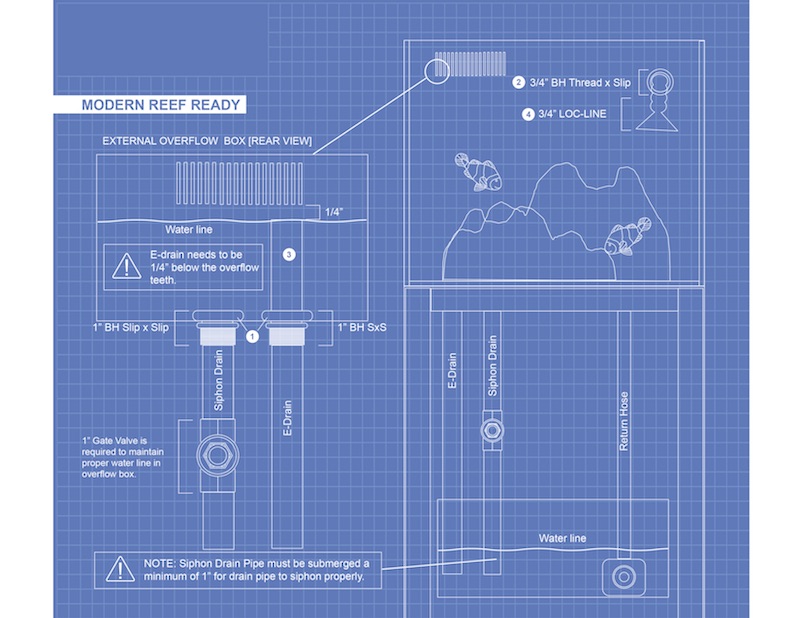 Not only do these external overflows increase the usable space inside the tank, but their larger size has made it much easier and practical to add advancements in quiet drain technology. Outside the DIY aquarium world names like Herbie and Beananimal overflows don't mean anything but these solutions to eliminate gurgling and sucking noises from draining water are about to hit the mainstream.
With their external overflows and highly engineered plumbing, Innovative Marine's new Nuvo EXT tanks are about as modern and advanced of an aquarium as you can get. The Nuvo EXT aquariums will be available in four sizes to start, a 24 inch 25 gallon and 40 gallon, 36″ 30 gallon, and a 30″ 50 gallon.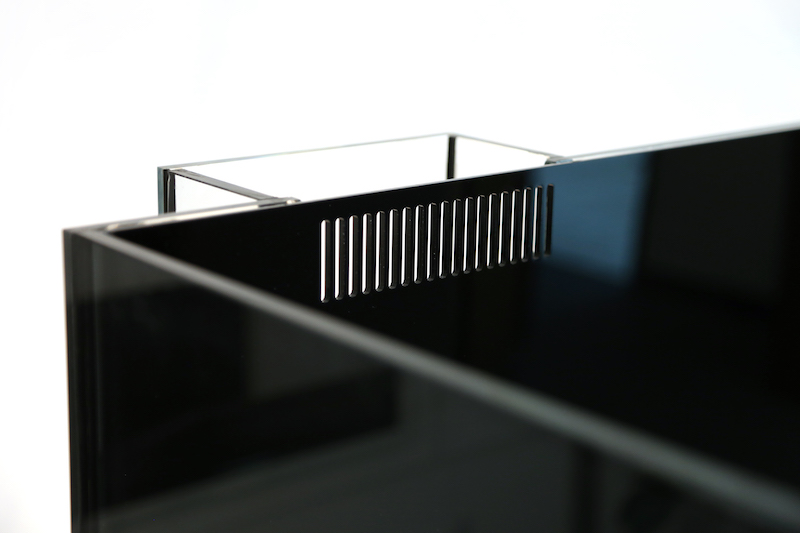 The Nuvo EXT feature high clarity glass, beveled edges, black silicone, a rubber leveling mat and the necessary accessories to plumb the return nozzle and external overflow itself. It goes without saying that the Nuvo EXT line of tanks are perfectly sized to sit on Innovative Marine's Modular APS aquarium stands so you can have a modern aquarium setup from top to bottom, and with the overflow box now on the outside, you have even more room and flexibility to be creative with what you put inside of them.