The Innovative Marine MightyJet is a brand new controllable DC Pump which is designed specifically for use on All In One aquarium setups. Coming in at two sizes, the MightyJets are suitable for virtually all commercially produced AIO aquarium kits and adding a degree of controllability that has previously been reserved for much larger pumps and larger reef tanks.
The Desktop MightyJet has a maximum flowrate of 326 gallons per hour while consuming a meager 15 watts while the Midsize MightyJet tops out at 538 gallons per hour and 22 watts. The small size and flow of the Desktop MightyJet is perfectly suited for Innovative Marine's Desktop Nuvo Aquariums including the Fusion, Lagoon, Concept and Peninsula models. Meanwhile the MidSize MightyJet is likewise strong enough for the Midsize NUvo aquariums especially the Fusion and Lagoon series.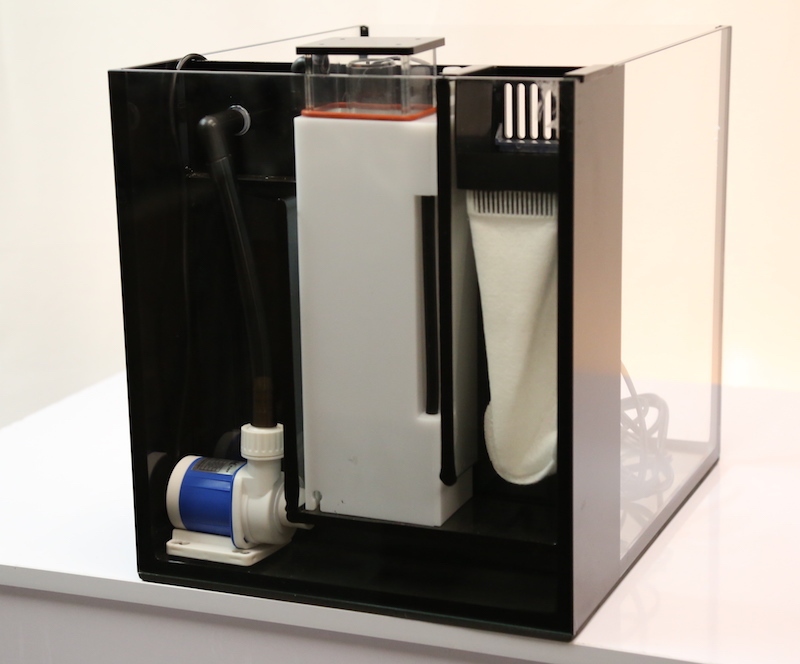 Each pump has two modes: a gentle stream (a calm, interrupted constant movement of water at a single speed) or Sine Wave (a smooth, repetitive oscillation that moves water in a continuous wave motion). There's also a Feed Mode which will shut off the pump for 10 minutes so you can feed aquarium and an override if needed.
The new Innovative Marine MightyJet pumps are super affordable too at $89 for the Desktop Model and $99 for the MidSize MightyJet. The controllability of these new DC pumps makes the MightyJets the best way to add functionality to a small AIO aquarium setup not to mention their very small power draw should make them an extremely long time on backup battery power should the need arise.