Coral Nursery Research Intern
The Marine Team at Six Senses Laamu Maldives is looking for a coral nursery research intern. This is a six-month position, and candidates must submit their own research proposal to be considered for the position. Deadline is March 23rd.
Six Senses Laamu
Six Senses Laamu is the only resort in the Laamu Atoll, deep in the Indian Ocean, surrounded by a beautiful coral house reef. Most of the villas and facilities are built overwater, however, beach villas and on-land dining is an option. All villas offer a sense of privacy and seclusion, with an amazing view to the Ocean and Maldivian nature.
Six Senses Laamu offers a wide range of dining options, with cuisines from around the world, an ice cream parlor, an overwater wine cellar and a signature Chill bar. Many activities, excursions, and options are available for everyone to enjoy, both over water and underwater, in addition to the Six Senses Spa.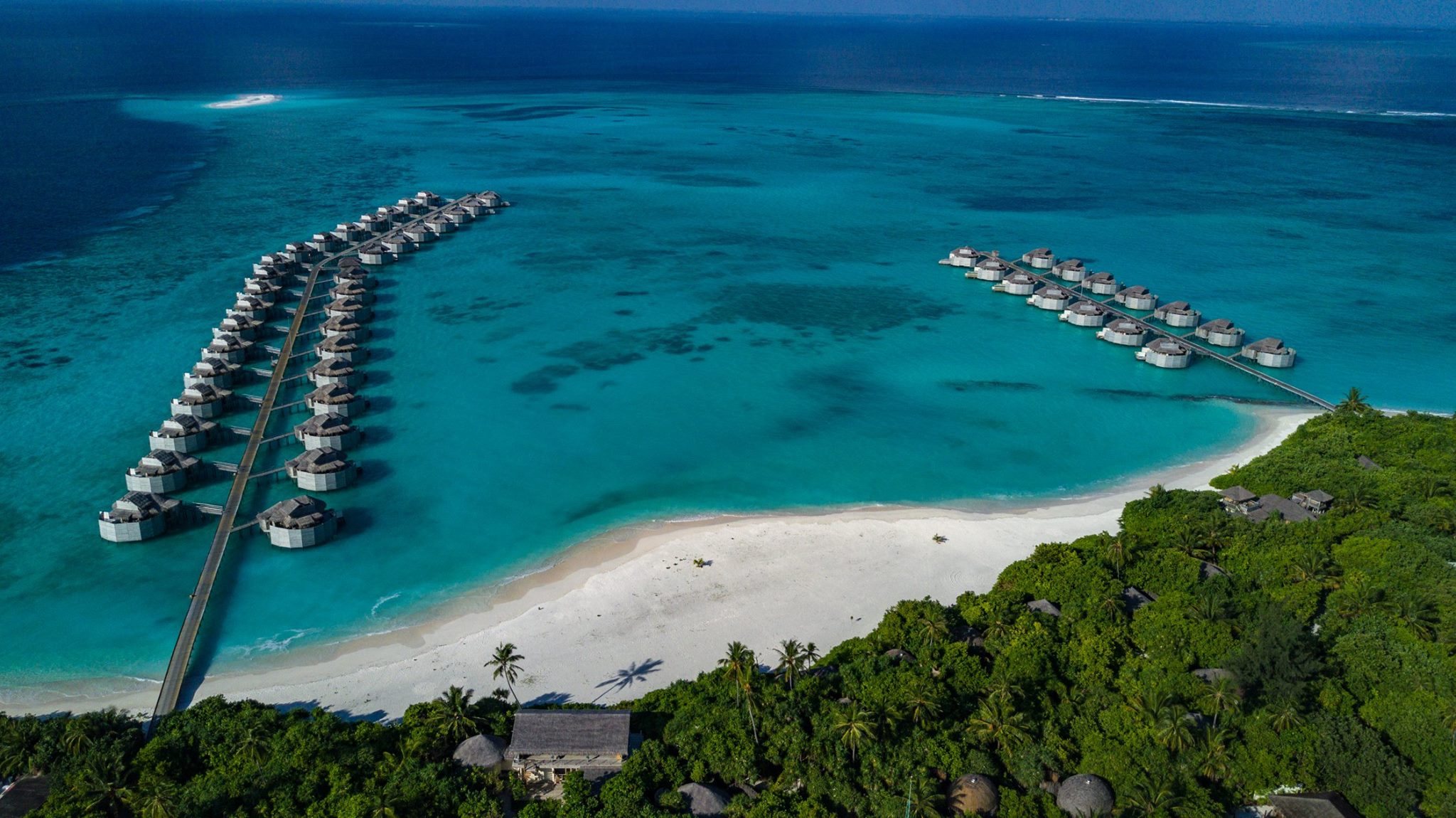 See our website for further information at http://www.sixsenses.com/laamu
Coral Nursery
In 2017 Six Senses established a coral nursery containing coral fragments of 10 different species which will spend approximately one year growing in the nursery before transplantation occurs back onto the house reef. This is in order to increase coral cover and diversity following the El Nino coral bleaching event of 2016.
The Marine Team at Six Senses Laamu has grown from just one Resident Marine Biologist in 2011, to one of the largest teams of Marine Biologists in the Maldives. The Marine Team works alongside staff from Manta Trust (UK NGO) and the Blue Marine Foundation (UK NGO). Its mission is to:
"Inspire visiting guests, fellow hosts and local communities by promoting education and awareness of the marine environment. We conduct research to inform long-term conservation activities at the resort"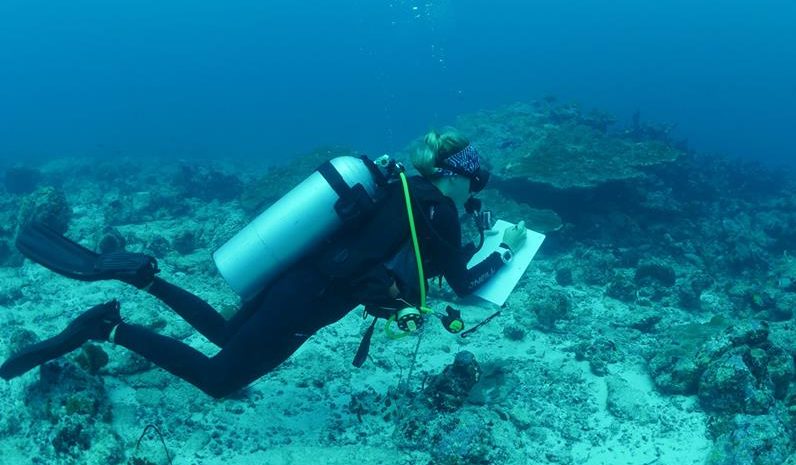 Coral Bleaching
In 2016, the Maldives was devastated by a bleaching event that affected 70-80% of corals across the nation. This event was followed by extensive mortality of vulnerable branching and tabulate species of coral. In December 2017, Six Senses Laamu installed a mid-water rope nursery to grow fragments of these corals, in the hopes of planting them back on the resort's House Reef.
The Coral Nursery Research Intern will focus on measuring the growth and health of donor colonies and fragments in the nursery. The Research Intern will also identify appropriate sites for transplanting coral fragments in 2019 and will conduct baseline surveys of these areas in preparation for transplanting. In addition to these research activities, all Marine Biology Interns assist in delivering guest experiences and the Marine Education and Outreach program in local schools, on a rotational basis.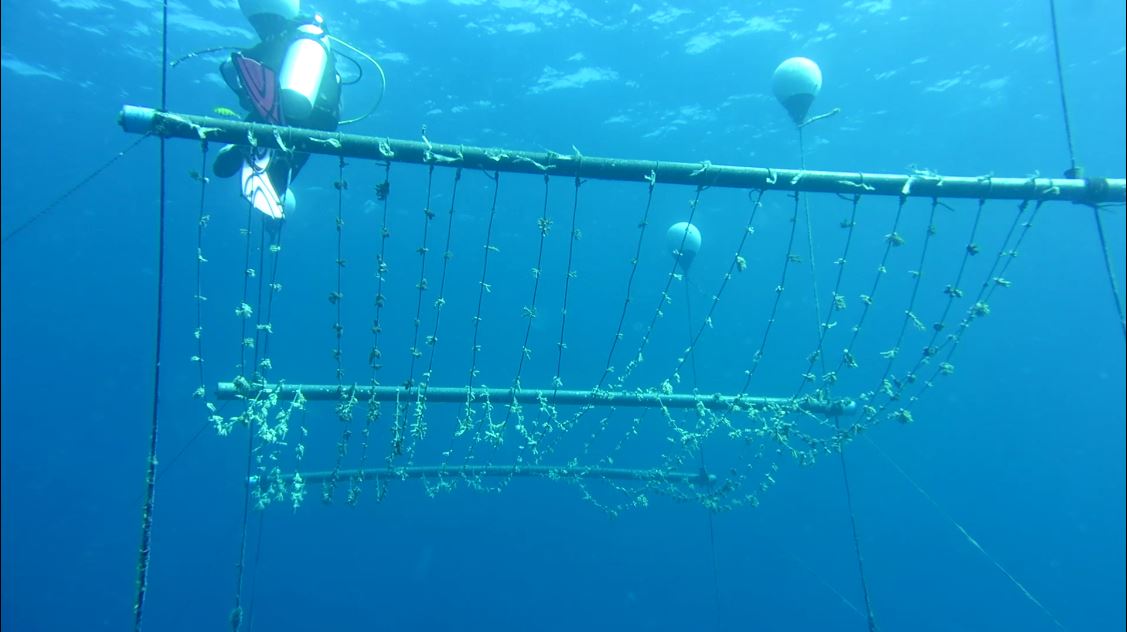 The successful candidate will be required to submit a short project proposal three weeks prior to their arrival, outlining the proposed methodology and resources required, based on a research brief provided by the resort. This position might suit a university student, with the coral nursery project providing the basis for their thesis. This would be dependent on suitable supervision from the student's university and under the requirement that the student's work for the resort take priority over thesis work.   
Start date: May

31
Application deadline: 5 pm (UTC +06:00) March 23, 2018. Please note: late applications will not be accepted. Only short-listed candidates will be contacted
---
Key Duties/Responsibilities
Weekly cleaning and monthly monitoring of the coral nursery

Conducting surveys to establish the best sites for transplantation of nursery-reared corals and conducting baseline surveys of these sites

Analyzing the data collected and producing simple visual representations of the main findings

Writing a final report for Six Senses Laamu, outlining the main findings of the project

Assisting in producing Environmental Management Plan 6-monthly reports to the Ministry of Environment

Assisting in conducting monitoring surveys on: seagrass, coral health, coral nursery, fish, dolphins, turtles, sharks and rays

Leading guest activities including: snorkel excursions, dolphin cruises, reef cleans, presentations and kids club (on rotational basis)

Community outreach and education in local islands (on rotational basis)
---
Qualifications
Essential
Bachelor's degree in Marine Biology, Marine Science, Environmental Science or similar (current university students may be considered)

Minimum PADI Advanced Open Water or equivalent qualification (with own equipment and DAN insurance)

Experience with statistical analysis, including proficiency with Microsoft Excel (proficiency with R statistics, SPSS or other data analysis packages a plus)

Demonstrated excellent written and verbal communication skills, including experience in writing scientific reports for a non-scientific audience and public speaking or presenting experience

Demonstrated excellent time management skills and ability to deliver outcomes on time

Fluent English
Desirable
PADI Divemaster or equivalent qualification

Demonstrated ability to work and perform fieldwork in remote locations

Photography and/or videography skills (including own equipment)

Fluent in languages in addition to English, willingness to learn Dhivehi
---
Accommodation provided: Yes
Benefit: Monthly service charge
Job Code: SS Laamu
Contact: [email protected]
Job Description for Six Senses Website
Job Title: Coral Nursery Research Intern
Job Category: Marine Biology
Property: Six Senses Laamu
Location: Maldives
Language: English
Type: Internship, 6 months full-time
Position Level: Line
Work Hours: 48 hours per week / 6 days a week