If you think we've reached the end of the diversity of coral yet to reach our reef tanks, let us reintroduce you to Acropora rongelapensis. This wild deepwater style Acro was described only in 2004 from the very far flung Rongelap Atoll in the Marshall Islands.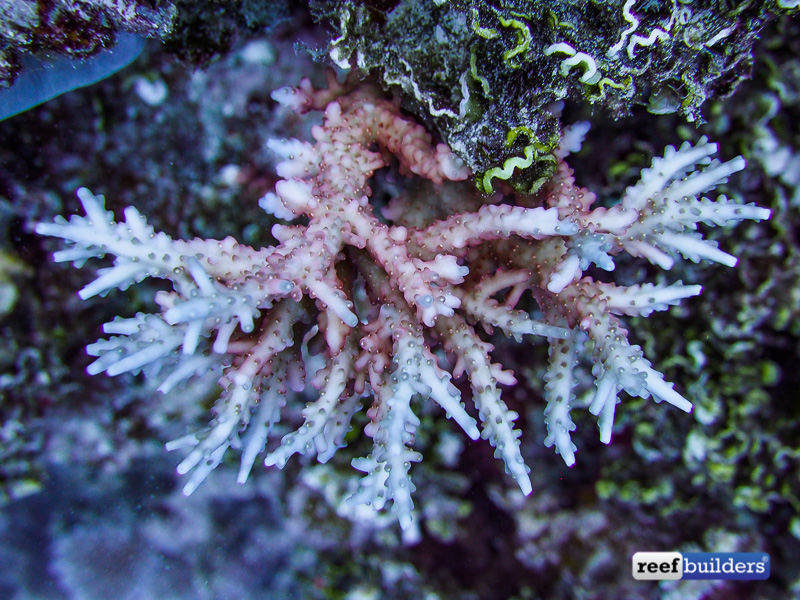 Four years ago we traveled to Kwajalein Atoll, the biggest atoll in the world by some accounts, and held out slim hopes that we might encounter this very rare species of SPS coral from the Pacific Ocean. We were absolutely thrilled to encounter this exotic Acro not just once, but a multitude of times representing a range of colony shapes, sizes and color forms.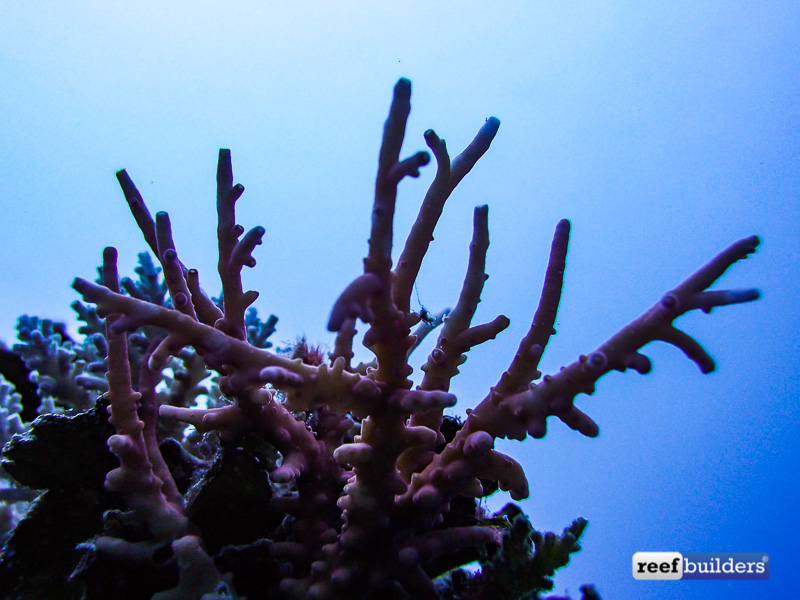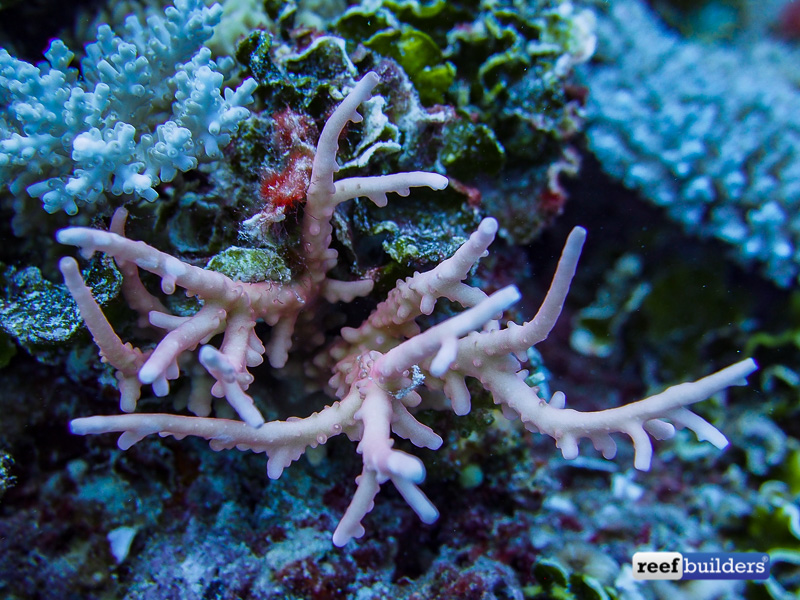 Back then the meager internet connection from the island of Ebeye forced us to upload small, low quality images but it's a perfect time to bring the 'Ronggie' acro back to the front page of Reef Builders. ALthough a very select group of corals have been farmed and exported from Kwajalein Atoll, the Ronggie Acro was not one of them, leaving us pining for one day when we might finally be able to enjoy it in an aquarium setting.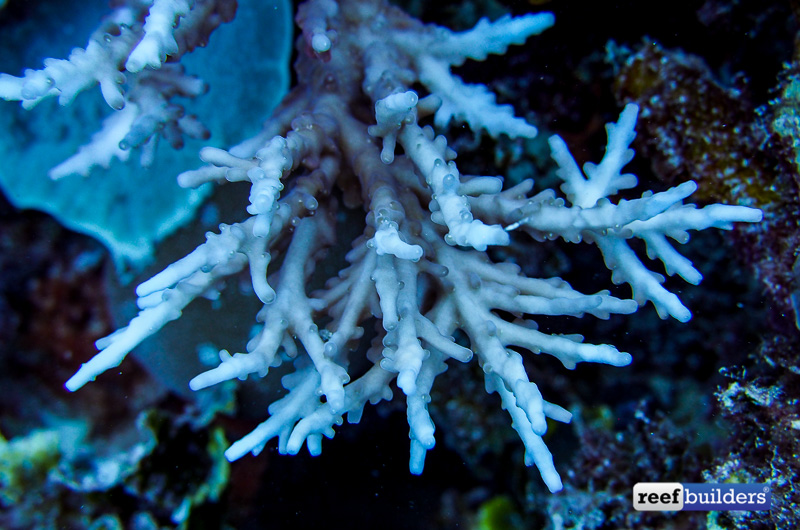 With a growth form that seems like a bizzarre mix of staghorn and deepwater Acro features, Acropora rongelapensis is still one of those super distinct looking corals that has yet to be part of our aquarium coral lexicon. In the meantime we'll just have to satisfy that desire with these remastered images of the one and only Acropora rongelapensis, the most isolated of all the deepwater style Acros.