Power filters and hang-on protein skimmers are not what is typically used on a show reef aquarium display, but that doesn't mean they don't have an important role in the reefing hobby. Whether you're aiming for a simple nano tank, a quarantine tank, or just want something a little more low-key and affordable, power filters and hang-on skimmers are the backbone of small and medium sized 'working' tanks.
When I started the hobby the Skilter was all the rage and many reefers enjoyed early successes with this practical form factor for lightly stocked tanks. This is why we were so excited to see Coralife make a hybrid power filter with a built-in protein skimmer with their plainly named 'Marine Filter'.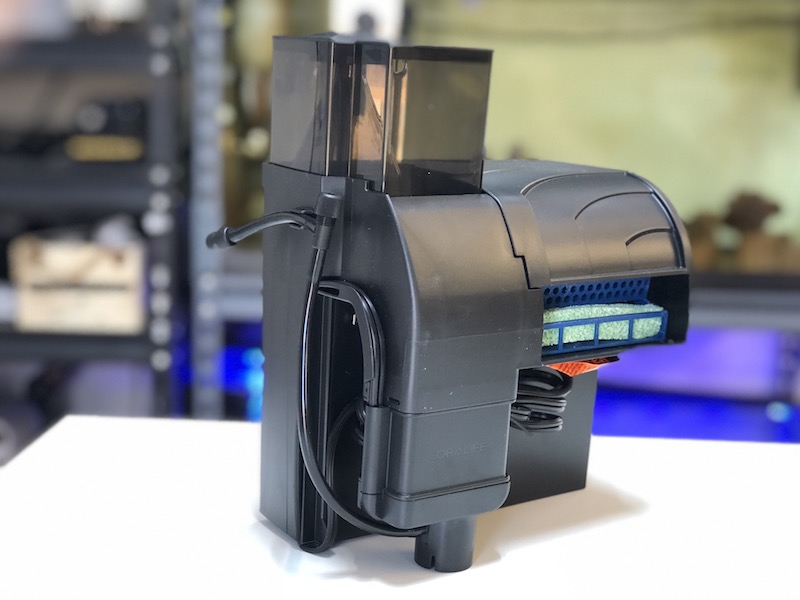 I don't yet have a critical application for the Coralife Marine Filter but since this device is very likely to be employed on future frag and quarantine tanks, I figured I'd go ahead and familiarize myself with how it works. While there are some obvious talking points on the box, an initial hands on examination reveals a multitude of other neat features that are easy to overlook.
So if you're in the market for a decent power filter, hang on protein skimmer or both, here are ten neat features of the Coralife Marine Filter.
1. It's a power filter with a skimmer – This is an obvious one but still pretty cool – by combining a power filter and simple protein skimmer you'll have fewer things to plug in, fewer things dangling around the tank, and an overall streamlined looking filtration device.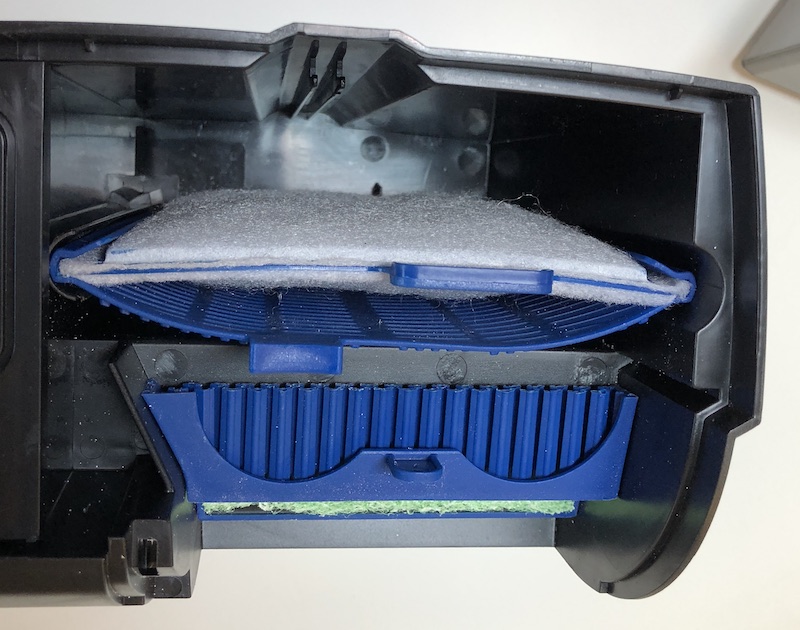 2. Heater Slot – In the spirit of keeping things contained, the Coralife Marine FIlter has a dedicated slot for holding either an Aqueon 50 watt or 100 watt preset heater. Placing the heater inside this high flow through area ensures even heating of tank water, and keeps one more thing outside your tank.
3. Cable Management – in an effort to keep things looking neat, there's a nice groove for routing the feed pump power cord. Not a requirement but it definitely is a nice addition.
4. Self Priming – It might be standard now but the Skilters of old had to be primed in order to work. Having the pump well inside the tank makes starting and restarting the filter a non-issue.
5. Biomedia Included – The biomedia surfaces of the Coralife Marine Filter are not so much included as they are built-in. The holster for the replaceable cartridge has bumps & ridges all over its surface.
6. Little bit of Wet Dry – speaking of biomedia, there's even a small token biomedia 'piece' which has some degree of wet & dry exposure, a bonus for speeding up aerobic nitrification of wastes in the aquarium water.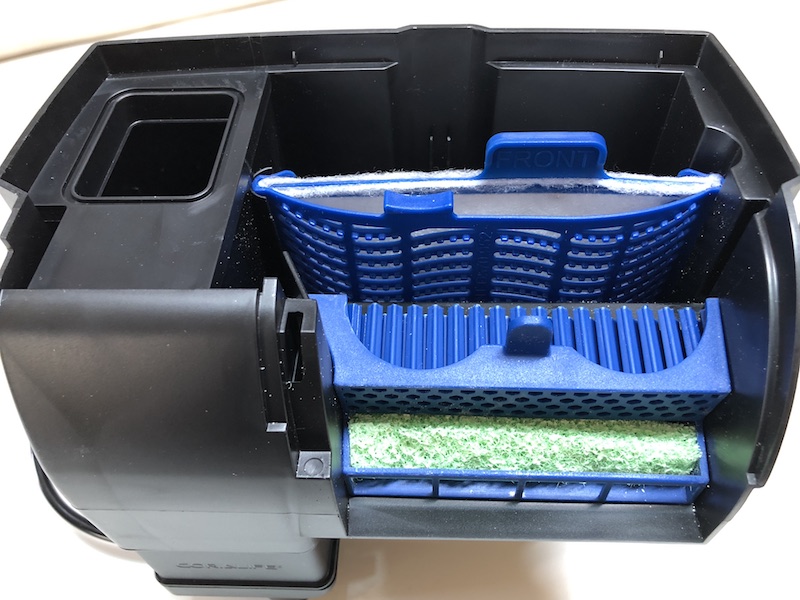 7. Extra room for additional media – Even once you factor in the basic mechanical/chemical cartridge, the biomedia, the token wet dry and put a heater in, there's still room to add more media. It's no filter basket like a Hagen Aquaclear but there's still some real estate to get creative with the addition of extra filter medias.
8. Overflow protection – Overflowing protein skimmers are never ideal but it's even a bigger problem if for some reason this overflows outside the tank – say the carpet or on delicate electronics or power cords. The Coralife Marine Filter has a very nifty groove right on the cup to route overflowing skimmate back into the filter, preventing messes from errant skimming.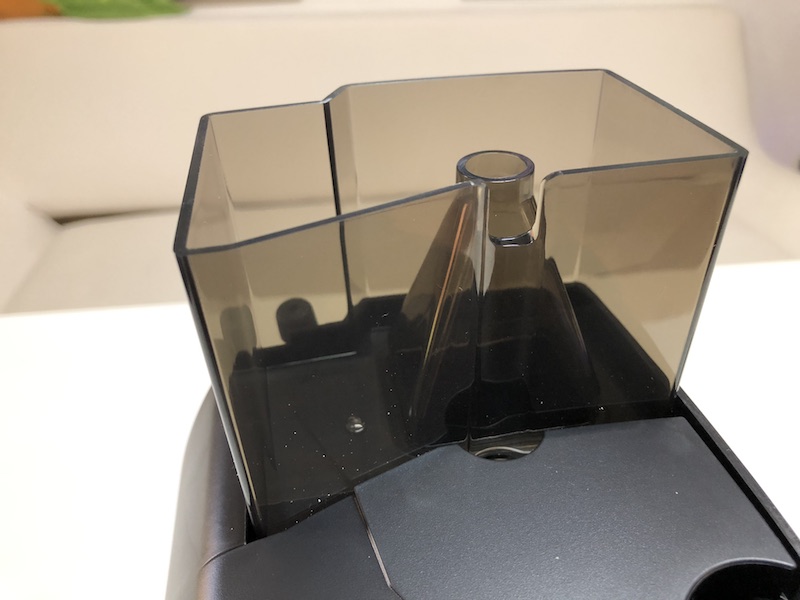 9. Big collection cup – speaking of the collection cup, it's actually a generous size and volume for a skimmer this size. The fitler itself is rated for a reasonable volume of 30 gallons and with such a sizable collection cup, you won't be wasting your time having to empty the skimmate more than once per week.
10. Excellent Value – this is less of a feature than it is an observation, that the Coralife Marine Filter is a really good value. Priced under $40 this is more than enough hardware and technology to enjoy a nano or small sized saltwater or reef tank.
Like anything else if you tune it and use it right, you should be able to eek out a reasonable level of performance both from the filter and the skimmer parts of the Coralife Marine Filter, and we'll certainly be keeping one around for applications where it can really shine. By using the Coralife Marine Filter you might not score any points with the reefing hipsters, but you will have plenty of money left over to actually buy some corals and small fish to go in your reef tank.