It never ceases to amaze us how many of these nano and pico desktop aquariums are created every year. With such a deluge of offerings in this 'aquarium' space it's getting tougher to find ideas and designs that stand out but the Aqua-U CF by Gex in Japan has a certain appeal.
One of the hassles of the tiniest tanks is affording it even the barest of filtration and aeration without cluttering the tank itself. To get around this the Gex Aqua-U uses a basic high clarity glass cube as the tank but instead of any filtration hanging off the sides, the tank is actually drilled in the bottom.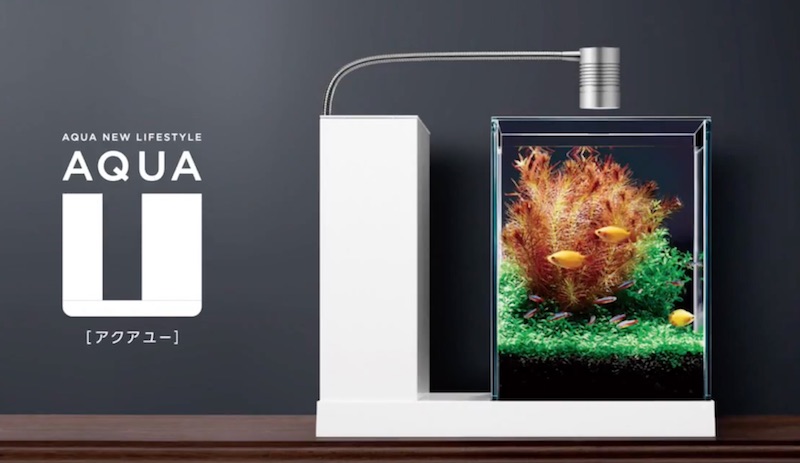 A loop of incoming and outgoing water delivers water to a small filter tower which is connected to the tank through the included base for both the tank and the filter tower. The filtration inside the tank can be configured any number of ways including an undergravel filter or a basic sponge prefilter, and since all the equipment is discretely plumbed through the bottom, you get a fully uninterrupted view of the Gex Aqua-U from all four sides.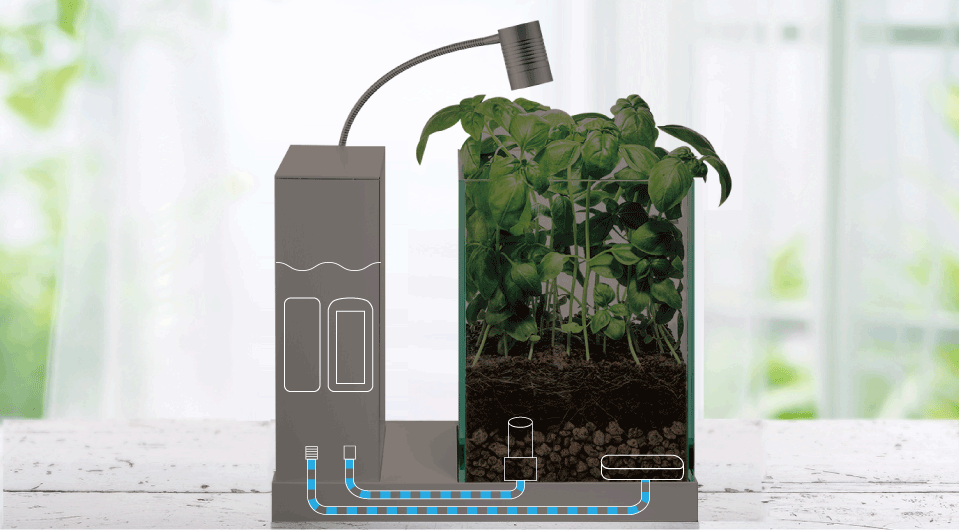 A small gooseneck-mounted LED spotlight good for up to 300 lumens offers plenty of brightness and is adjustable to angle light into this pico aquarium. Since the Gex Aqua-U is really a jack of all trades, suitable for freshwater, saltwater, vivarium and even herbarium setups, don't expect to create the most colorific pico reef. But the price tag of 16,800¥ or around $158 is low enough to consider toying with this pico tank for some miniature experimental or concept displays. [Gex]