Hydor may not have been first to the controllable return pump party but their Varia Flo does have some promising features. First of all, unlike virtually all other controllable DC pumps, the Varia Flo is actually a controllable AC pump.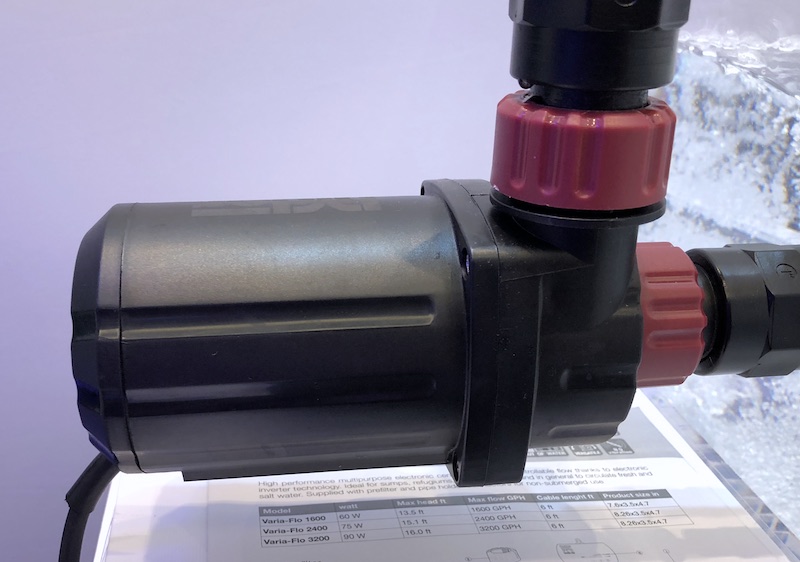 What this means is that it won't require a costly power supply, and should result in a decent price reduction right out of the gate. In some ways it can be close to the total system efficiency of a DC pump because there's no power loss due to the AC/DC conversion.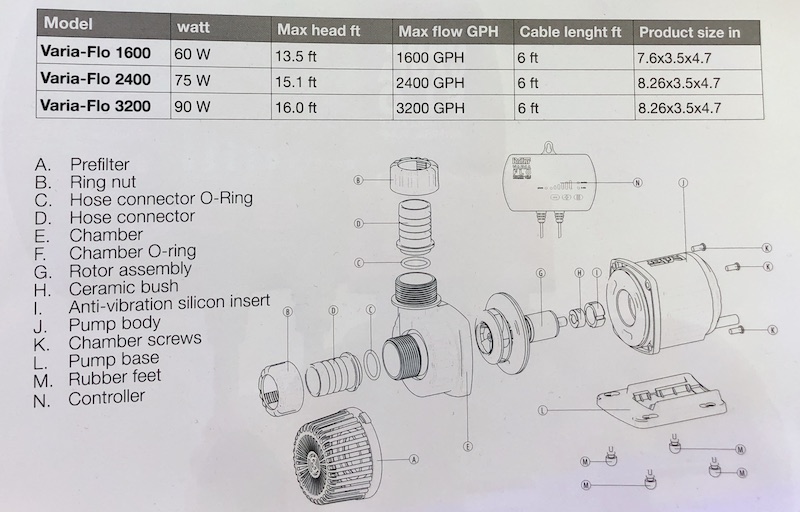 However in every day use the Hydor Varia Flo should perform and function nearly identical to contemporary controllable DC pumps complete with an inline speed controller. Our first look at the Varia Flo was at MACNA in September but the display at ReefAPalooza in Orlando included an information sheet that lists three models of this new return pump.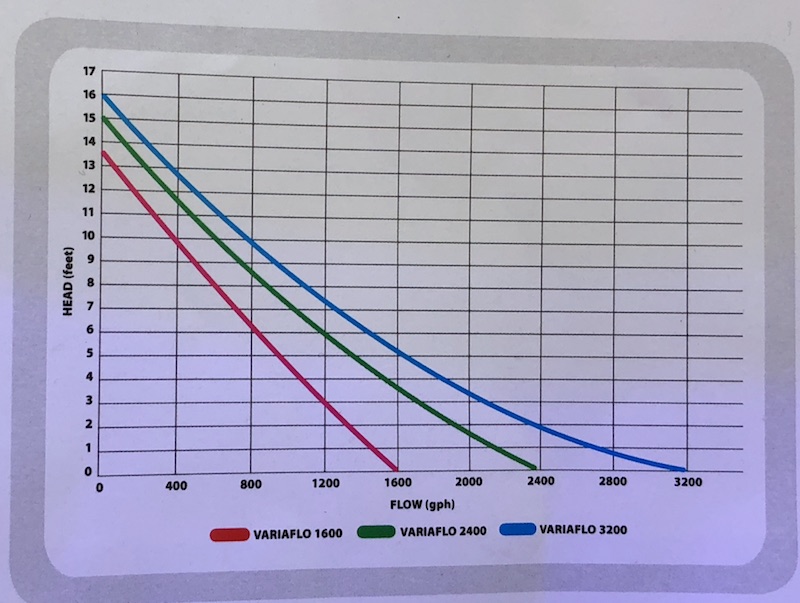 These include the 60 watt Varia Flo 1600, 75 watt Varia Flo 2400 and 90 watt Varia Flo 3200, pumping 1600, 2400, and 3200 gallons per hour as their names imply. These pumps will probably rock a low pressure configuration but their actual output falls by roughly half at a head pressure of around five feet.
The one thing 'missing' in the Varia Flo is any kind of wireless connectivity or programming, but we suspect that these higher end features will be reserved for the Aqamai brand of aquarium gear. We should know a lot more about pricing, availability and full details on these pumps at the upcoming InterZoo conference in Germany next month.