The Klir Filter by CoralVue was introduced just over six months ago and before it has even been released the automatic filter roll has been completely redesigned. The new form factor is completely different from the previous model with a size and shape that is especially suited to 'drop in' to many existing sump models.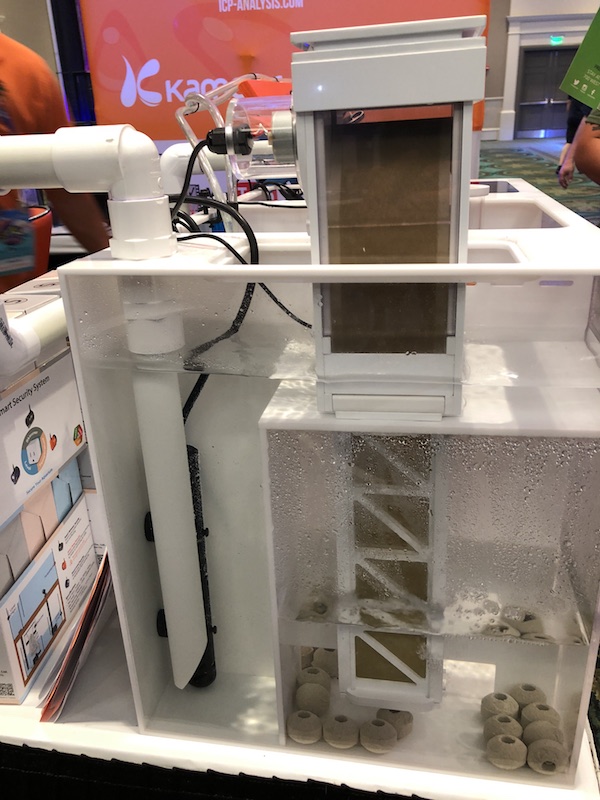 Up until now virtually all roll filters have required either remote placement before the sump, or a pretty large, open sump to accomodate the larger footprint of these big spools of mesh and cloth. The new CoralVue Klir totally upends this paradigm by radically reimagining what an automatic filter roll should be.
Incredibly, instead of being big and broad, the new Klir Filter is long and skinny and is specifically designed to closely fit into the filter sock holders of many different sumps. Not only that, but there's also two models of the 2018 Klir Filter, a four inch model and a larger seven inch model.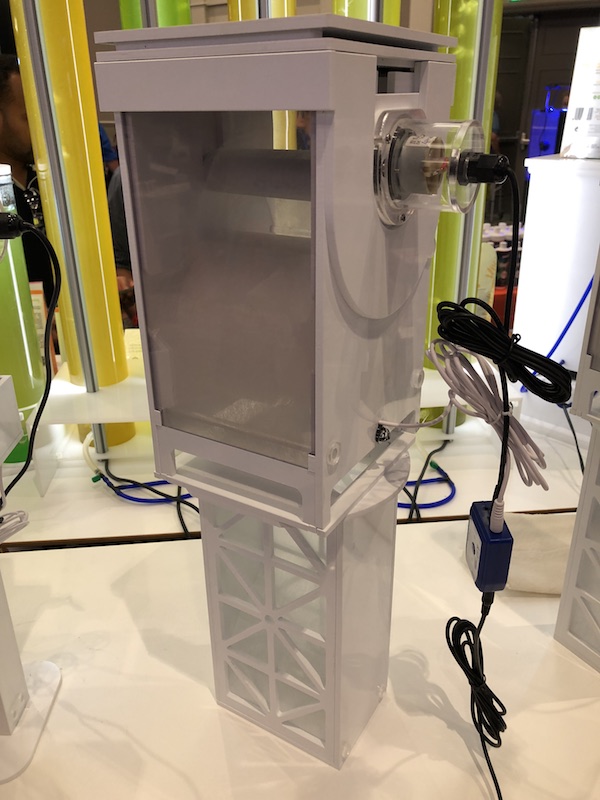 Furthermore, the entire assembly hinges roughly around the center to better accomodate actually getting it into your sump in the first place. The 2017 Klir was impressive in being modular and expandable but this new approach is going to be way more practical for the majority of everyday hobbyists, freshwater peeps too!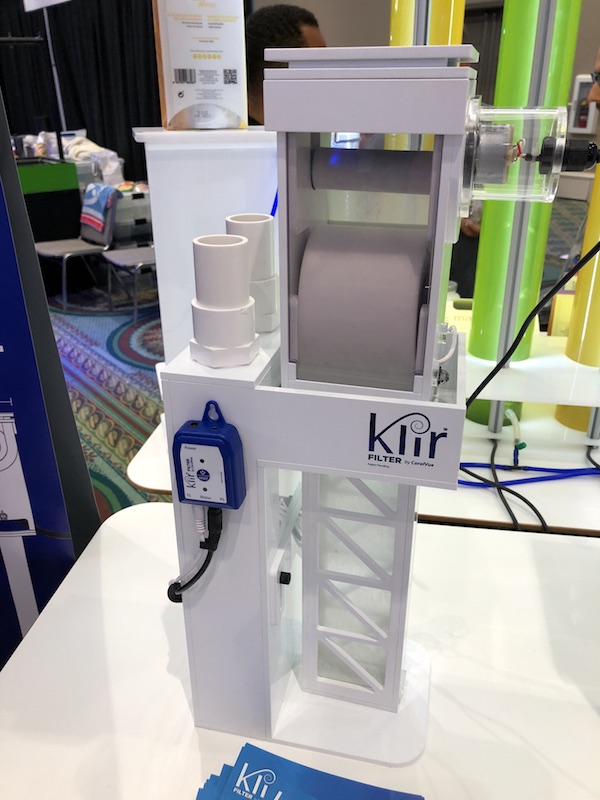 Perhaps the only tradeoff is the narrower filter roll might need to be replaced more often but this is a minuscule tradeoff for the convenience of being able to buy the 2018 Klir filter off the shelf, and using it with existing sumps without virtually any modification.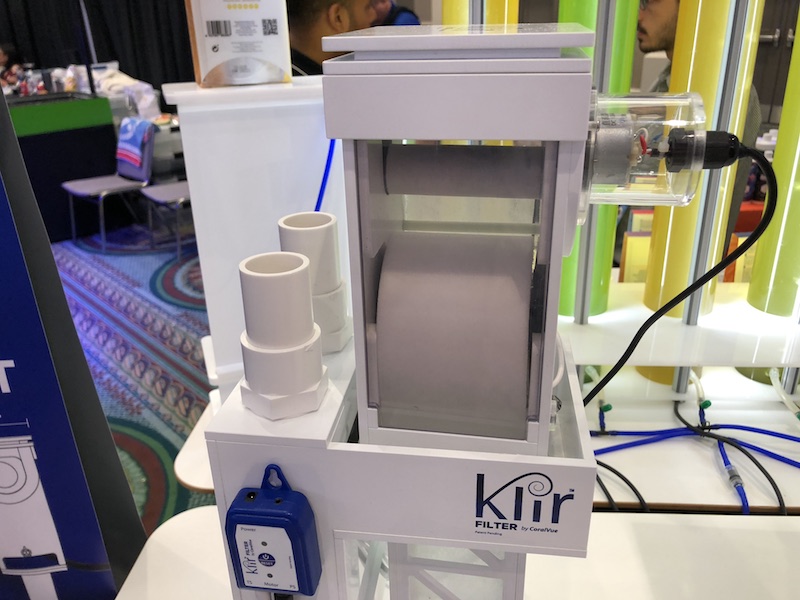 The pricing of the 2018 Drop In Klir Filter is also very inviting, starting at $199 for the 4 inch model with a manual spool, $249 for the same size with an automatic roller, and $299 for the auto seven inch Klir. We also got to see these promising new filter rolls at Reefapalooza in Orlando last weekend and it might not be the clearest video we've ever made, but you can see these for yourself in our saturday livestream from the event below.