Surface Tension Infinity BCD
On the list of dive gear I choose to pack and lug around the world, the BCD often gets bumped from the list more practical items like clothing and camera gear. I will even pack up and travel with a lightweight hammock before sacrificing the weight and space occupied by a BCD.
The BCD is one of these items that is important but becomes personal preference amongst divers if they would rather keep their own, or rent from a dive shop. My list of dive gear in order of importance goes like this.
Mask
Computer
Wetsuit
Regulator
Fins
BCD
A proper fitting mask is ESSENTIAL. The whole point of diving is to see something underwater and I think every diver should own there own mask, plus they don't take up much space.
The humble BCD at the bottom of the list often gets left behind in exchange for space, weight, and luxury items like a hammock, side note: I love hammocks. But this weekend I found a BCD at the ADEX show which could change my packing list and make the BCD a must-have item.

The Infinity BCD by Surface Tension, a Taiwanese based company, has over twelve years experience building dive equipment and it shows in the quality of their product. Their new Infinity series V7.1 BCD weighs just over 2kg (4.5lb), and with most airlines allowing between 20-30kg, every ounce makes a difference.
It's one thing to hear the number but once you pick up the BCD, that's when the wow moment hits you. The WOW, I could actually pack this and travel with it without having to sacrifice half my dive bag.
The new Versions 7.1 has a few simple upgrades from version 7.0 which have further reduced the weight of the jacket. There are two custom-made stainless steel d-rings on the front straps, which have been replaced with woven rings to reduce weight.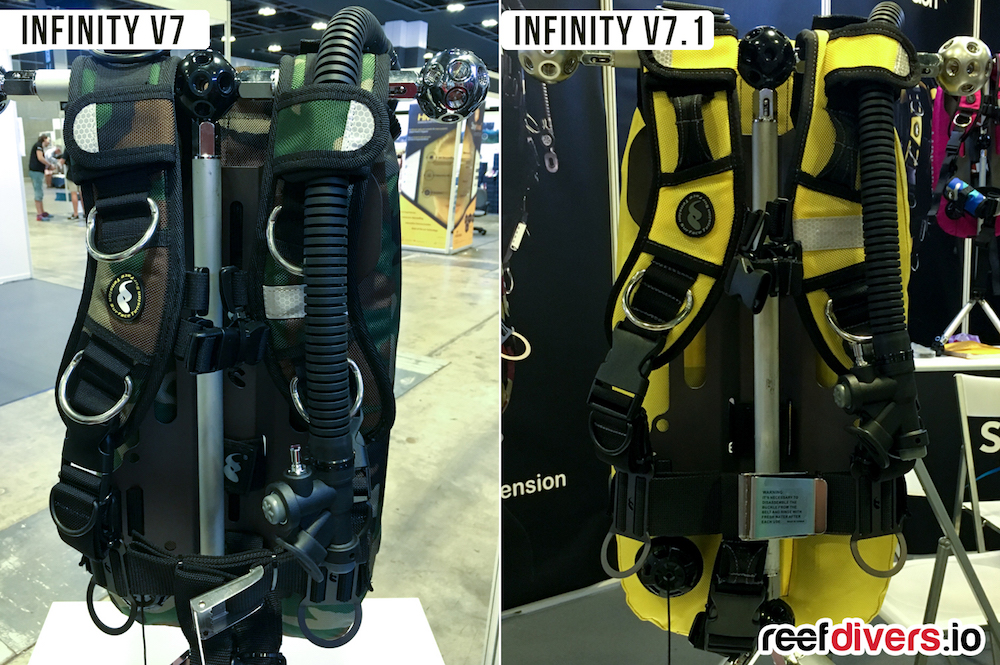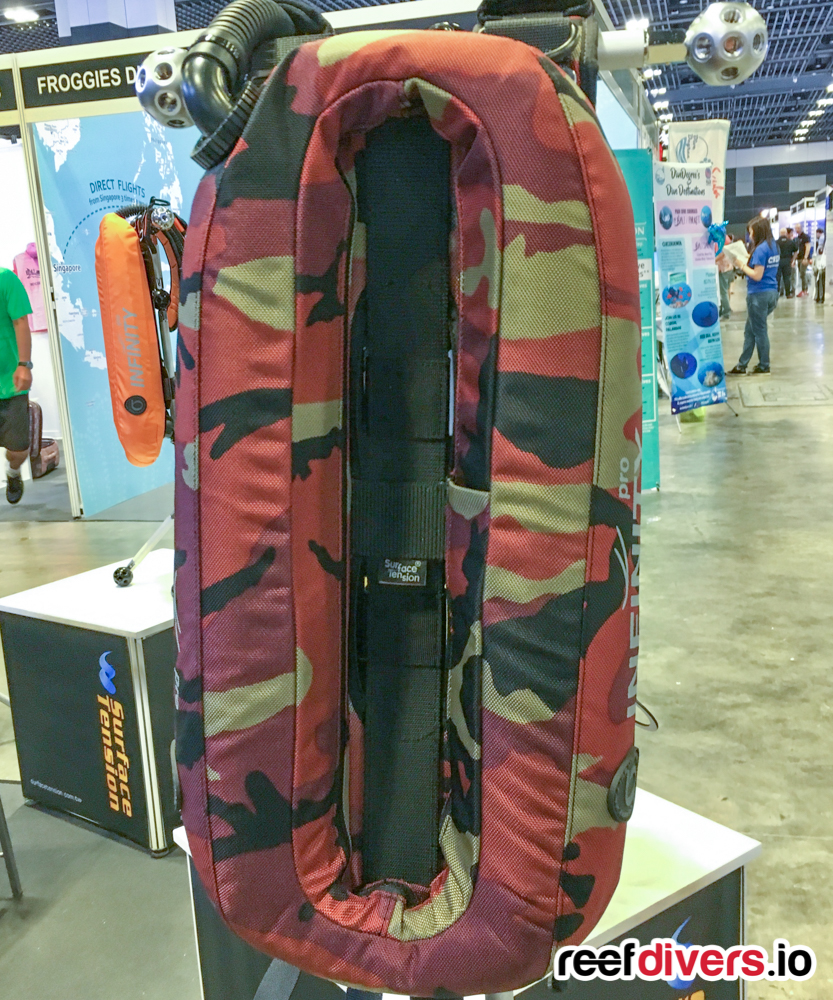 The aluminum backplate is also attached to the bladder using nylon webbing, eliminating any metal screws which add weight and could rust and break. Infinity BCD comes with either a 18lb and 28lb bladder, the smaller of which can be used for tropical diving with a thin wetsuit.
Opt for the 28 if you are wearing a 5mm thickness suit or if you are bigger and new more lift. All straps are adjustable for a comfortable fit from size XS-S-M-ML.
The Infinity series BCD comes in 10 colors because if you're going to have your own gear you might as well pick the color you like! I would go for the ice white version, which was a popular choice, as someone had already come by and snatched up the display model.
While we've only had the opportunity to see this model above water, the real test will be to see how it performs on a dive. I can't say for certain if the Infinity BCD will make it on my list of must-have dive gear, but it is definitely in the running. Stay tuned while we get some real-life feedback of how these lightweight BCD perform.
The Infinity series BCD retails for $830 USD, however, they are currently only available in Asia. [Dive Surface Tension]