7TILL8 Wetsuits
The makers of 7TILL8 wetsuits contacted us to introducing their custom fit line of wetsuits. Perhaps they read my article(s) about why I love wetsuits, or why every divers should own one, but they sure know how to get me excited.
Show me some tailor-made neoprene for a divers specific body, and oh golly you sure have my attention. 7TILL8 is an American brand designing custom fit wetsuit build on each person's specific measurements. And not only can they customize cut and style, but also thickness between 2mm to 7mm with several variations in between.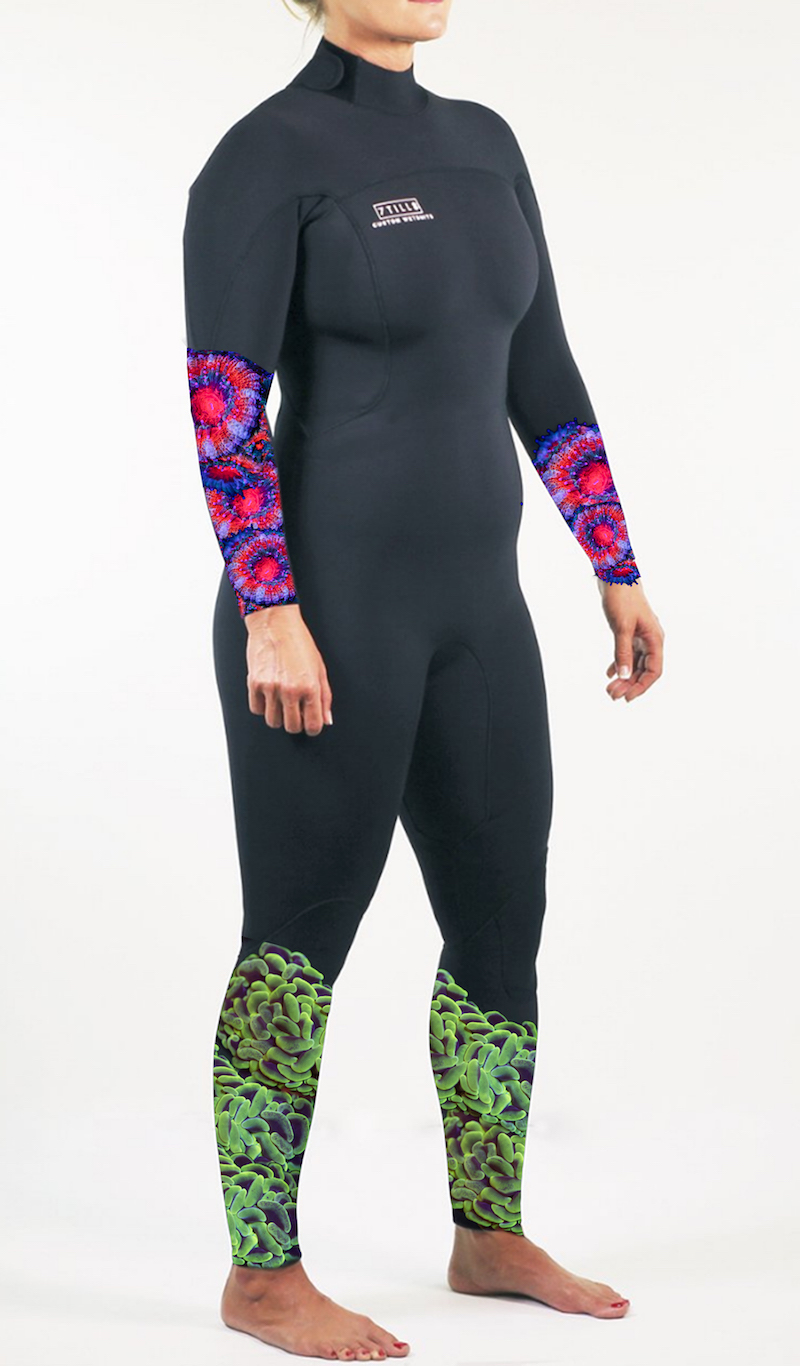 You can also choose your material, either a Flex neoprene with fleece lining and outer jersey stretch layer. A Deep neoprene which is a heavy duty compression resistant neoprene for experienced deep divers. Or our favorite, the ultrasoft, lightweight Yamamoto neoprene.
Sure custom wetsuits aren't for everyone, it will run you between $510 and $590 US for a custom fit women's Yamamoto suit, not including any additional patterns or color. But if you have the money, have an important trip to attend, or can never seem to find a wetsuit that fits you properly. Just know the option exists.
While this isn't the only custom suit on the market, we really like their playful style, and ability to take customization to the next level. I mean if this Daddy, Daughter suit below isn't the cutest wetsuit you've ever seen… I don't know what is. Maybe it's time to design our own custom coral spotting wetsuit?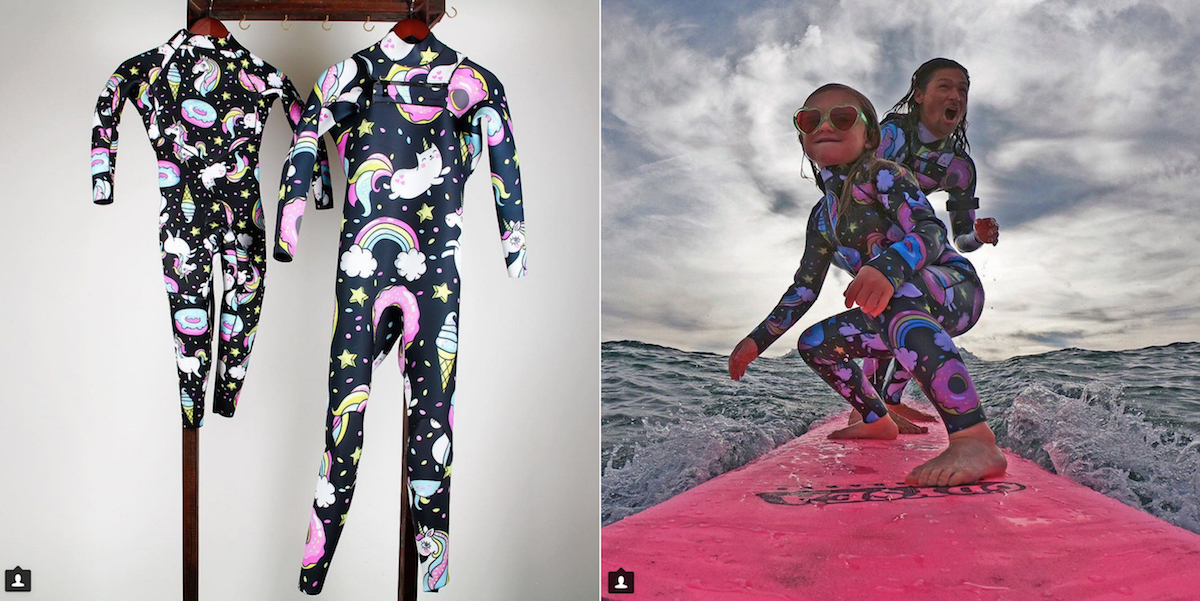 Colors and patterns can also be included upon request. Available for men and women in both surf and dive categories.
How it Works:
To start building your own custom suit you need to create an account on the 7TILL8 website and follow the steps to upload your measurements. The measurement portal includes easy to follow video tutorials and takes about 20 minutes to complete.
Then the magic happens, 7TILL8 uses a proprietary algorithm to create wetsuit patterns that are graded to each individual person's measurements. All measurement submissions are reviewed by a production manager, who will reach out if things look suspect. Although patterns are created through a digital experience, each wetsuit is built by hand.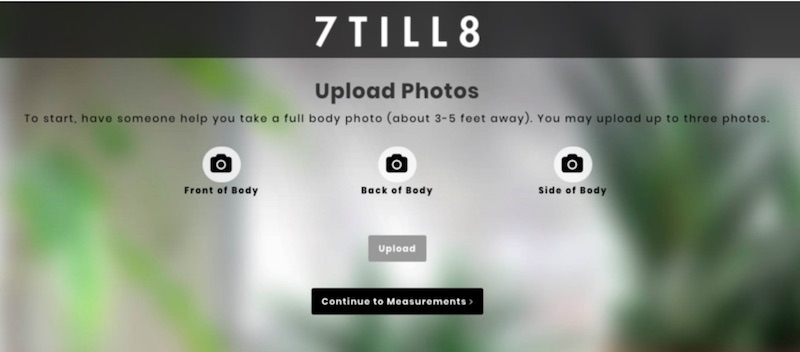 Each wetsuit custom wetsuit includes free US shipping, alterations, and repairs.
Design:
All 7TILL8 Wetsuits are double glued and blind stitched with hand taped seams for increased warmth. They contain minimal seams with large panel design to maximize stretch and durability. A flexible neoprene tape is used to provide an extra layer of reinforcement to keep moisture out for added warmth.

Product Features:
Yamamoto Limestone-based Neoprene: This 99% water impermeable neoprene is a premium material that feels lighter, softer, and more durable than traditional neoprene. It is our most popular and premium material for divers.
Entry: Choose from slant zip, chest zip, back zip, or integrated hood wetsuit to suit your performance and ease of entry needs.
Ankle and Wrist Zippers: Customers can choose to add zippers to either ankles, wrist, or both for additional ease of entry.
Colors: Custom wetsuit colors and printed patterns are also available upon request.
 *Please note, coral wetsuit on the cover it just my idea, not actually available online.