Royalab is a new colorimeter from Royal Nature that aims to take some of the guesswork out of testing reef aquarium water chemistry. What makes the Royal Lab very unique is that it can be used in conjunction with colorimetric tests for calcium, alkalinity and magnesium.
What this means is that instead of titrating a solution drop wise until it changes to a given color, the specially designed Royal Nature tests for calcium, alkalinity and magnesium actually become a certain color relative to their concentrations. Since we have no experience with testing either of the big three values without titration, we can't comment on how accurate the new colorimeter will be, but we have faith it'll be good enough for aquarium applications.
But of course the Royalab colorimeter can also measure classic color changing tests like phosphate, pH, nitrate, copper, potassium and iodine. Furthermore the Royalab will have wireless connection with a companion smartphone app so you can easily view and log results right on your pocket computer.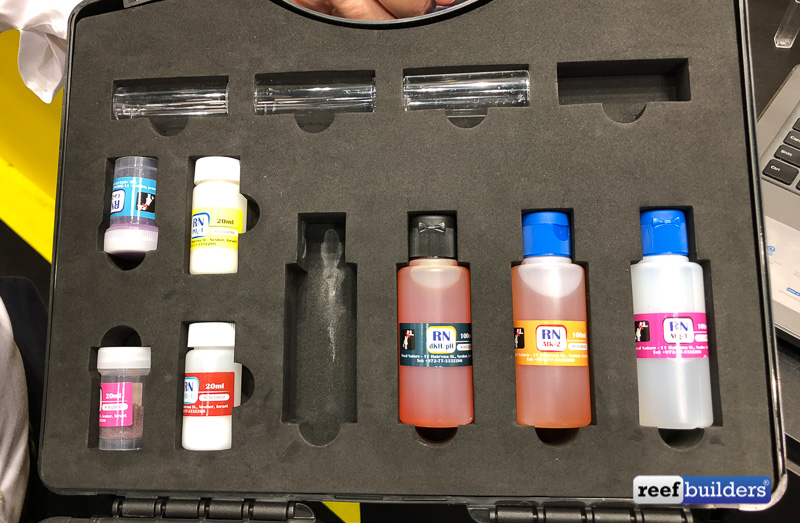 Royal Nature demonstrated a very early prototype at InterZoo so pricing and release date is still a ways off, but when it becomes available the Royalab will be sold as part of a test kit set including the most common reef aquarium parameters.