The Teric is a sexy new dive computer just released by Shearwater Research Inc. The Teric's black finish and sleek designed make it functional for everyday use, with all the advanced technical diving capabilities you would expect from a Shearwater computer. Teric is the first dive watch style computer created by Shearwater.

Teric is a highly capable multigas trimix dive computer that can be used for Open-Circuit and Closed Circuit diving with a fixed ppO2. As with the Perdix AI and the NERD 2, the Teric can connect with up to two wireless tank pressure transmitters.
The Teric features intuitive controls and menu navigation along with a rich, full-color AMOLED screen. The display screen is customizable with 15 color varieties available.  Tetric is available in all black or with customizable colored accessory bands.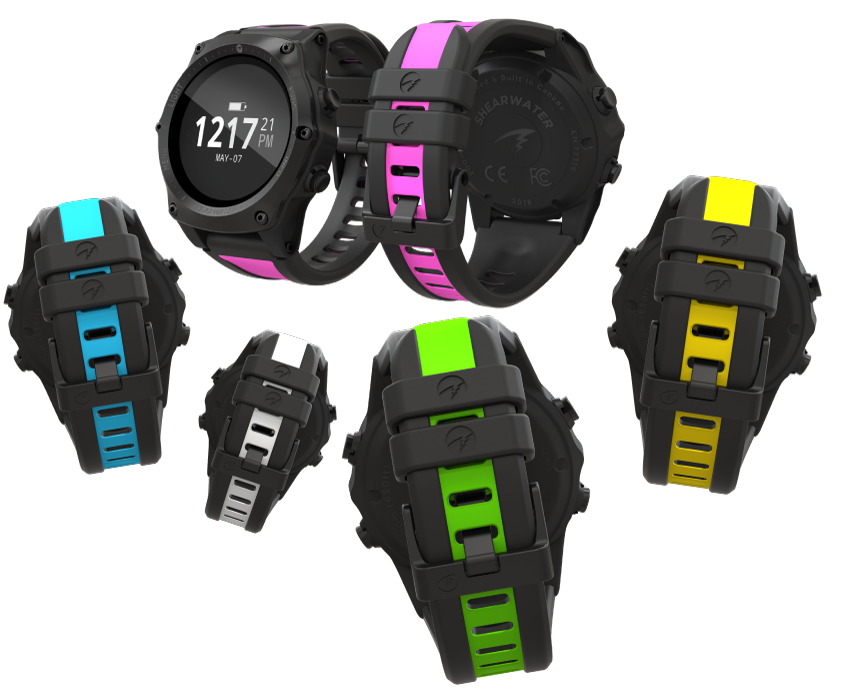 About Shearwater Research
From its beginnings in 2004 Shearwater Research Inc. has been fueled by the passion and vision of its CEO Bruce Partridge.  With a background in computer systems design, embedded programming and advanced technical diving, Bruce brings a unique perspective to the world of dive computers.
Bruce Partridge, Shearwater's Chairman, says, "We've gone beyond our best traditions with the Teric. It is our most compact unit produced to date, and yet, it is also the most feature rich. Through situationally adaptable menus, we have remained true to our Powerful, Simple and Reliable motto. We have created a dive watch with a relevant and rich feature set and with the easy and intuitive controls that scuba divers have come to love from us."


The Teric has a rechargeable battery and includes a wireless inductive charger. The Teric is built on a robust hardware framework that will allow for ample growth through free firmware releases via Bluetooth. The Teric is also fully integrated with the free Shearwater Cloud multi-platform dive logging service.
Full technical specifications for the Teric can be found on Shearwater's Website. The Teric is now available for purchase through the Shearwater dealer network.