The Coral View Lens from Polyp Lab is a groundbreaking new kit that is a must have for any reef aquarium enthusiasts. The kit includes three detachable add-ons for a mount that simply clips on to the small camera of most mobile phones and tablets.
Since reef tanks are immobile objects taking pictures of our reef tanks is the best and fastest way to share them with others we meet online or in real life. Unfortunately, unlike the rest of our world, the blueish LED lights of reef tanks really throws off the sensors of our mobile devices.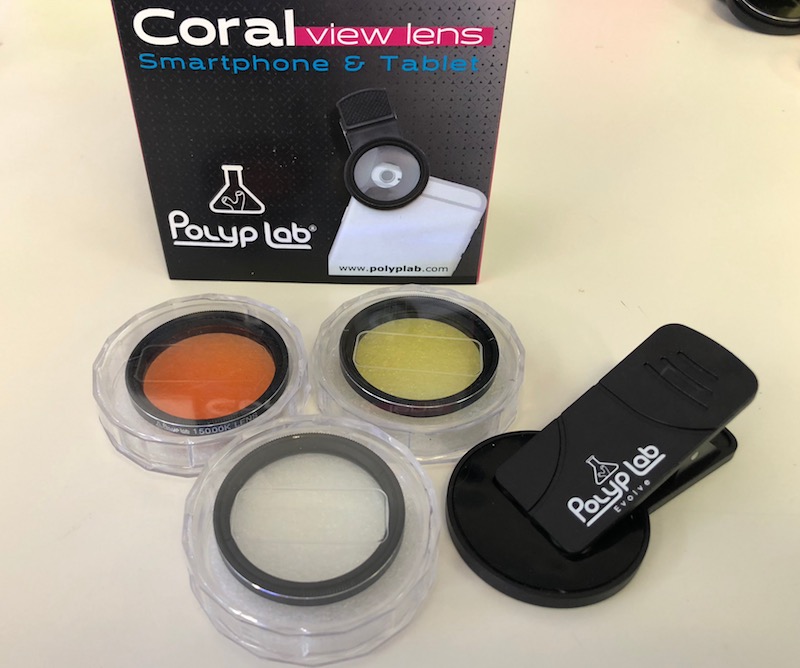 For years some of us have been using slightly orange or yellow 'gel filters' to color-correct what our smartphones capture on camera, with mixed results. The gel filters themselves easily get scratched or scuffed, but thankfully a new crop of clip-on reef aquarium filters are making it easier than ever to get great pictures of reef tanks and aquarium corals.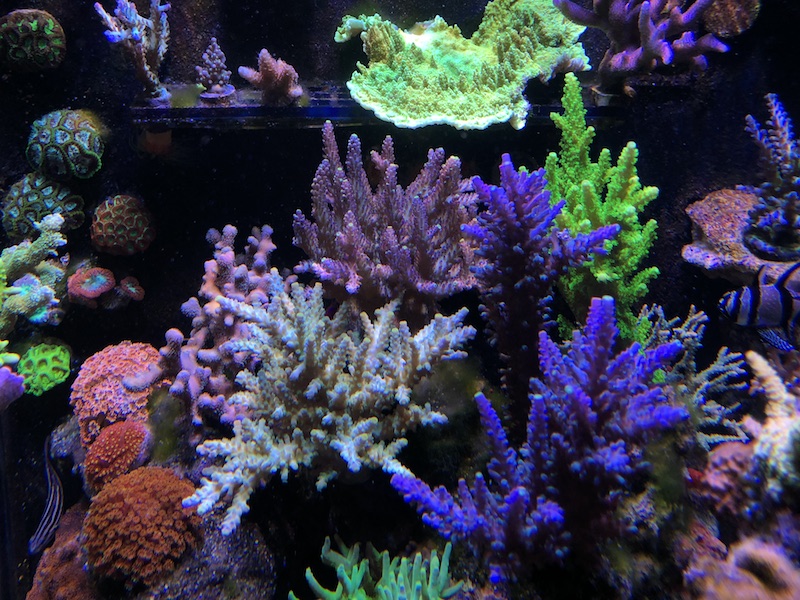 The Polyp Lab Coral View Lens includes two colored filters and a macro lens, all of which can be screwed into the clip-on accessory, and can be screwed into each other. The gel filters are yellow or orange for different degrees of blue light while the macro lens doesn't magnify anything, but it allows your smartphone camera to 'naturally' focus closer.
I don't travel anywhere, especially the LFS or reef stores without at least one of these clip on filters somewhere with me. At $39 for three different accessories the Coral View Lens this mobile photography kit is something that every serious reefer must have, and these sample images have been made using the Coral View Lens with an iPhone 8+. [Polyp Lab]