When looking for a performance-driven mask, Zeagle has recognized durability and comfort as top priorities, which is why the new Scope Masks feature over-molded frameless designs, soft-touch silicone face skirts and multiple color strap and lens options. Scope DUAL and MONO are strong, personable masks that last.
We first spotted the Scope mask at DEMA in 2017. The new Scope make by Zeagle is made with a soft rubber skirt, which makes for an exceptional fit. We were told when this mask was passed around Zeagle HQ a surprising number of employees commented it was a perfect fit, a feature which is uncommon for most dive masks.
Scope DUAL is the winner of the ScubaLab 2018 Tester's Choice award. It's the only dual lens mask with a patented 100% submerged subframe with exposed silicone for increased protection. Customizable accessories like interchangeable optical lenses and personalized straps in multiple color options provide a touch of style for every dive.
Scope MONO has a simple over-molded frameless design that provides ultimate durability. It conveniently folds flat, and its low-volume design creates a wide field of vision so you can see every underwater moment in full panoramic view. With customizable color kits, see more with personality.
PRODUCT FEATURES

Over-Molded Frameless Design

Soft-Touch Silicone Face Seal

Low Volume, Large Nose Pocket (Mono)

Interchangeable Ultra Clear and Corrective Lenses (Dual)

Silicone and Elastic Strap Options in Multiple Colors

One-Button Thumb-Operated Buckle

Proprietary Zeagle Design
AIRBOX PROTECTION

Dual and Mono both come with Zeagle's unique airbox package. Its stackable, nose-shaped design connects the lid and bottom case to form two positions: a vented box to repel moisture and an airtight box to prevent water, dirt and dust. See more
here.
CUSTOM COLOR KITS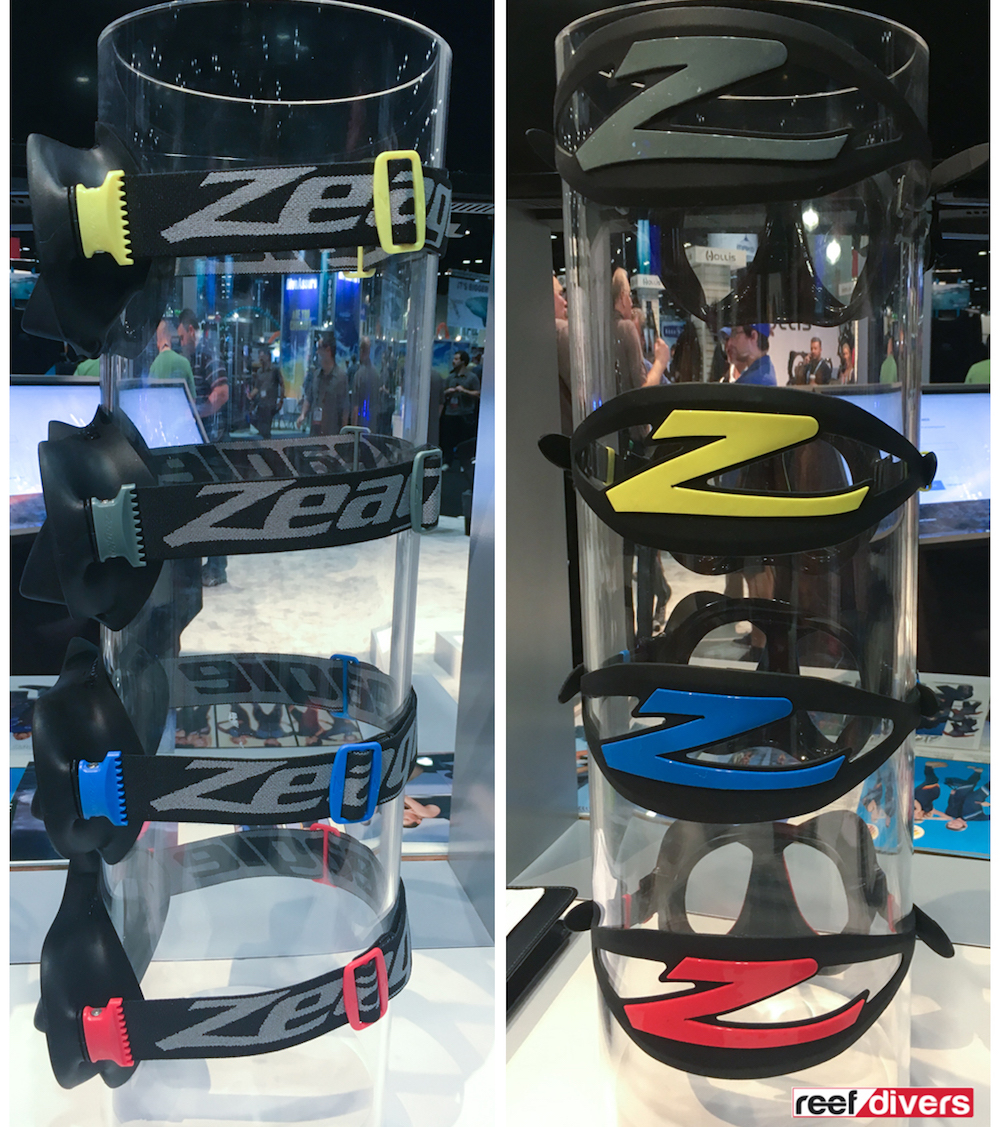 Choose a silicone or elastic strap with multiple color options. Color kits include Zeagle's multi-tool, that can also be used for regulators, masks and fins. Scope Dual includes a color lens retainer. Available in gray, blue, red and yellow.
For the diver who demands a hardworking, performance-driven mask, Scope DUAL and MONO combine durability and comfort with customizable accessories.