The Nuvo EXT line of glass aquariums are some of the most appealing that Innovative Marine has ever offered. Together with their new modular APS stands the EXT line are really right on the pulse of what the hobby is looking for these days, and now we have two new larger sizes to consider.
First launched in four size ranging from 25 to 50 gallons in volume and 24 to 30 inches in length, the Nuvo EXT were the first aquarium from Innovative Marine to feature an external overflow. This overflow design not only frees up space inside the aquarium but also affords more room for the hobby standard Bean Animal drain setup for maximum flow through and minimal noise.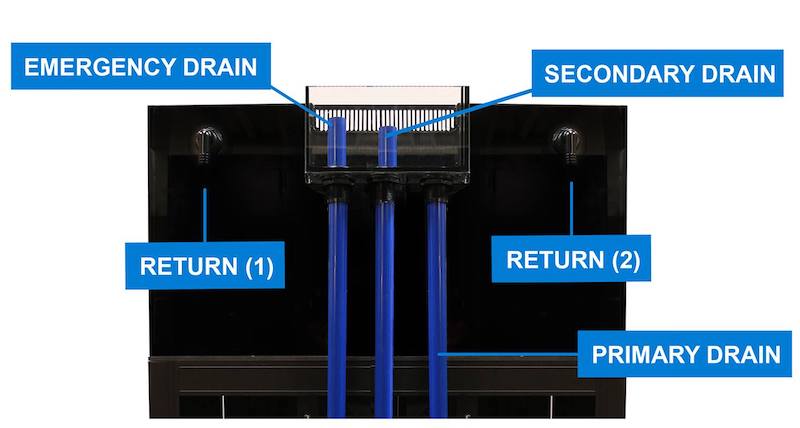 The new 75 and 100 gallon versions of the Nuvo EXT brings this product line into the realm of 'full size' reef tanks and include Ultra-Thick Low Iron Glass, 12 & 15mm, Black Silicone, Laser Cut Weir, Diamond Edged Flat Polished, Rubber Leveling Mat & Plumbing Kit. The 75 gallon Nuvo EXT is 35.4" x 23.6" x 19.7" in dimensions while the the 100 gallon Nuvo EXT adds a foot to the overall length at just under four feet long.
Pricing and release date for the EXT Nuvo 75 & 100 hasn't yet been announced but we should know more around MACNA time.