The blueface angelfish has one of the most striking and recognizable head patterns of any large angelfish, which is why it's such a surprise to see a 'remix' thereof. This incredible blueface x koran angelfish hybrid is the first of its kind we've ever heard of, let alone seen any images of.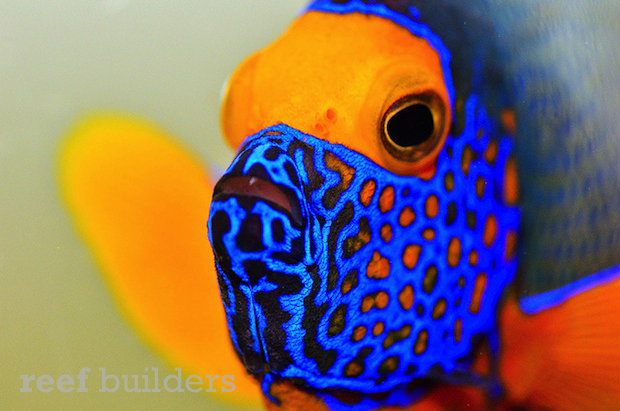 In fact, hybrid blueface angelfish are so rare that this is only the third such cross that we know of for Pomacanthus xanthometopon, and the first one outside its subgenus. The blueface angelfish is more closely related to the sixbar and majestic angelfish with which it shares the Euxiphipops subgenus, and this is the first time it has been documented with the ubiquitous Koran angelfish, P. semicirculatus.
This exquisite specimen turned up at Ocean and Sea Aquarium in Bangkok Thailand but it was collected in Indonesia. This twelve inch, 30cm specimen was photographed by our Southeast Asian correspondent Ohm Pavaphon and it's no surprise that this fish was already spoken for, and its selling price was not disclosed.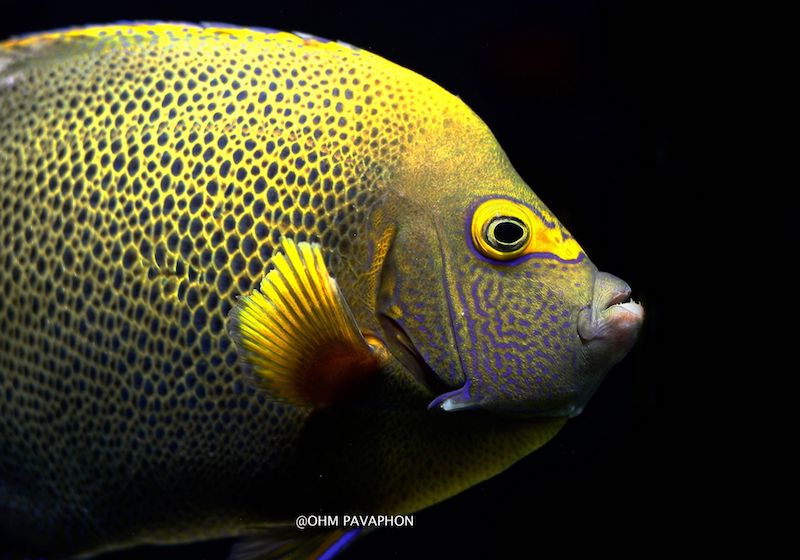 What makes this fish a truly special find is that it's already mostly adult in size and coloration, and we can already see how uniquely its shape and color pattern has developed. Being a little more than half grown however, we expect that the blue coloration on the body and especially the face will only intensify with age.