Reef aquarium chemistry was once such a nebulous subject, no one really knew what was required to keep marine life alive and thriving in an aquarium environment. But as the curtain has been pulled back over a whole generation of reef keepers, as a community we've all collectively come to learn the best chemicals and additives to achieve certain results.
Interestingly, while the basics of managing mineral balance remains the same, there's definitely some regional preferences on which minor & trace elements, amino acids and various formulations appear the most effective. This has led to the rise of some interesting home-grown aquarium additive companies in various parts of the world which are beginning to get noticed on the world stage.

Green Druide is a product line out of France with a small but complete catalog. The Green Druide product line consists of a basic two-part solution called X/Y for managing calcium, alkalinity and magnesium. Druide X/Y is complimented by Druide Constructor in three parts to provide most of the other minor elements necessary for healthy growing corals.
An amino acid supplement as well as dry powders and a couple of foods are also part of the range, but one product which is intriguing called Druide Sponge is especially formulated for sponges, tunicates and filter feeders.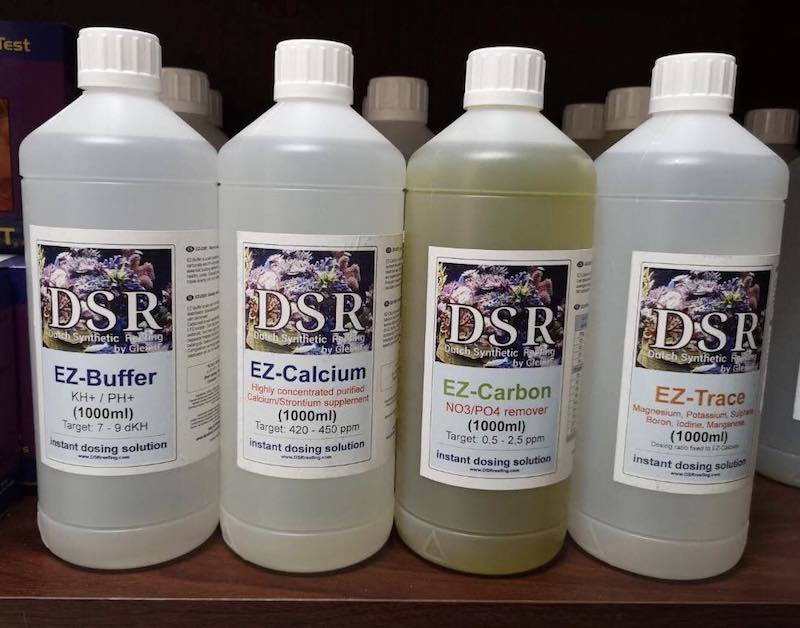 Dutch Synthetic Reefing or DSR as it is called, is a line of reef aquarium additives which first appeared on our radar more than four years ago. DSR was created by an avid Dutch aquarist named Glenn Fong who felt there was room for improvement in the results he could achieve in his own aquarium.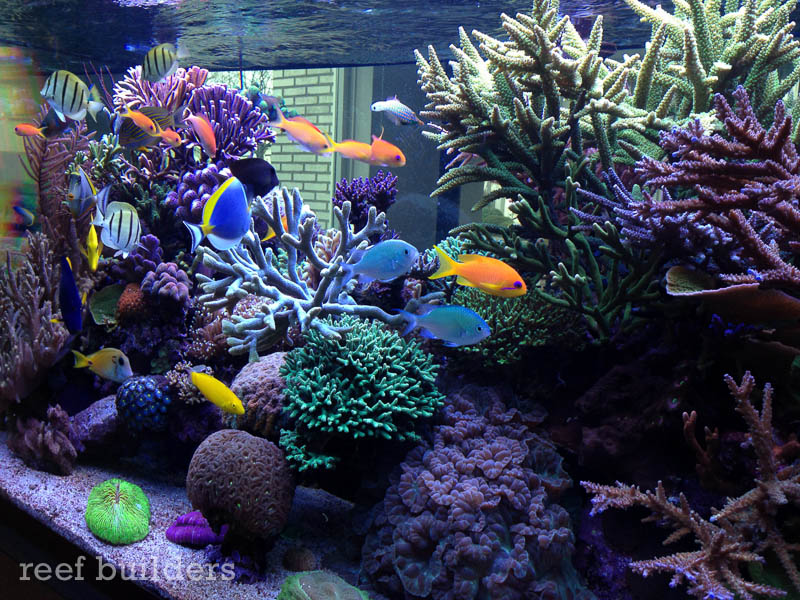 Mr. Fong never set out to start an aquarium additive company of his own, but by sharing his experience with fellow dutch reefers and a non-nonsense approach to chemistry which led to great results for many, Dutch Synthetic Reefing was born. After incubating in Europe for the last few years DSR is starting to make its way to American reef tanks where his line of EZ products are offering a new approach to buffer, carbon dosing, phosphate removal and more.
Coral Essentials out of Australia has one of the most well developed catalog of these three young brands. The product line is divided simply into the Primary Care range for basic mineral balance, and a Coral Power care line to make up many of the major and minor trace elements.
But it's the Black Label range which has many Australian reefers raving about 'The Juice' and the very talented SPS Farmer Josh Newsom of Dynasty Corals is pretty hot for the stuff:"I've been using Coral Essentials for 3.5 months now and have watched month after month how much more corals have reacted to feedings / dosing. From polyp extension to color I've never been happier."
If you've been reefing for any length of time you know that managing reef aquarium chemistry can be as basic as using pickling lime from the grocery store for kalkwasser, to dosing countless lines of balling salts and dialing it in with ultra precise ICP testing. But there exists a wide spectrum of approaches to maintaining proper chemistry in a reef aquarium and with so many more people reefing than ever, we're making discoveries on how to fine tune coral health on a regular basis.
These are only three of the up and coming additive companies that have cultivated a devout following in their areas and we're glad to see some diversification of what we put into out tanks.