The year is 1998 and I can still remember the aquarium landscape vividly, as this was the dawn of 'real' reef aquarium stores. If you wanted to offer marine fish very good food the only real choice was frozen foods, until OmegaSea hit the scene with one of the first prepared foods to use super fresh, high quality ingredients in their brand new OmegaOne flake food.
Fast forward twenty years and it's a very different and much bigger aquarium world. Many companies have come and gone but OmegaOne is available in a wide variety of flake, pellet and even frozen food formulas. To celebrate their two decades of producing quality nutrition for aquarium life OmegaOne foods are getting refreshed labels for both the flake and pelleted foods.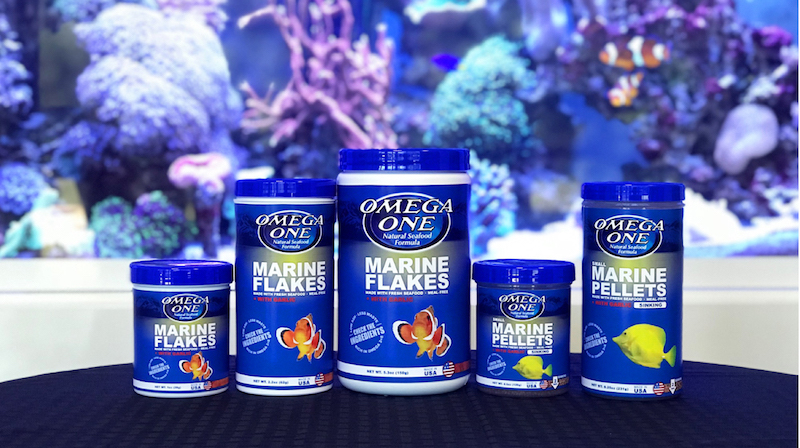 OmegaOne is still one of the very few aquarium foods to use fresh wild-caught seafood ingredients instead of fish meals and other processed ingredients. This means that OmegaOne is naturally rich in Omega 3 & 6 fatty acids and since it's made in the USA you know that it is made with care and attention to details.
Look for the new OmegaOne labels at your local fish store and if you've never tried it before, give it a shot as your fish and marine life will love it.