Diving With Her Deepness Dr. Sylvia Earle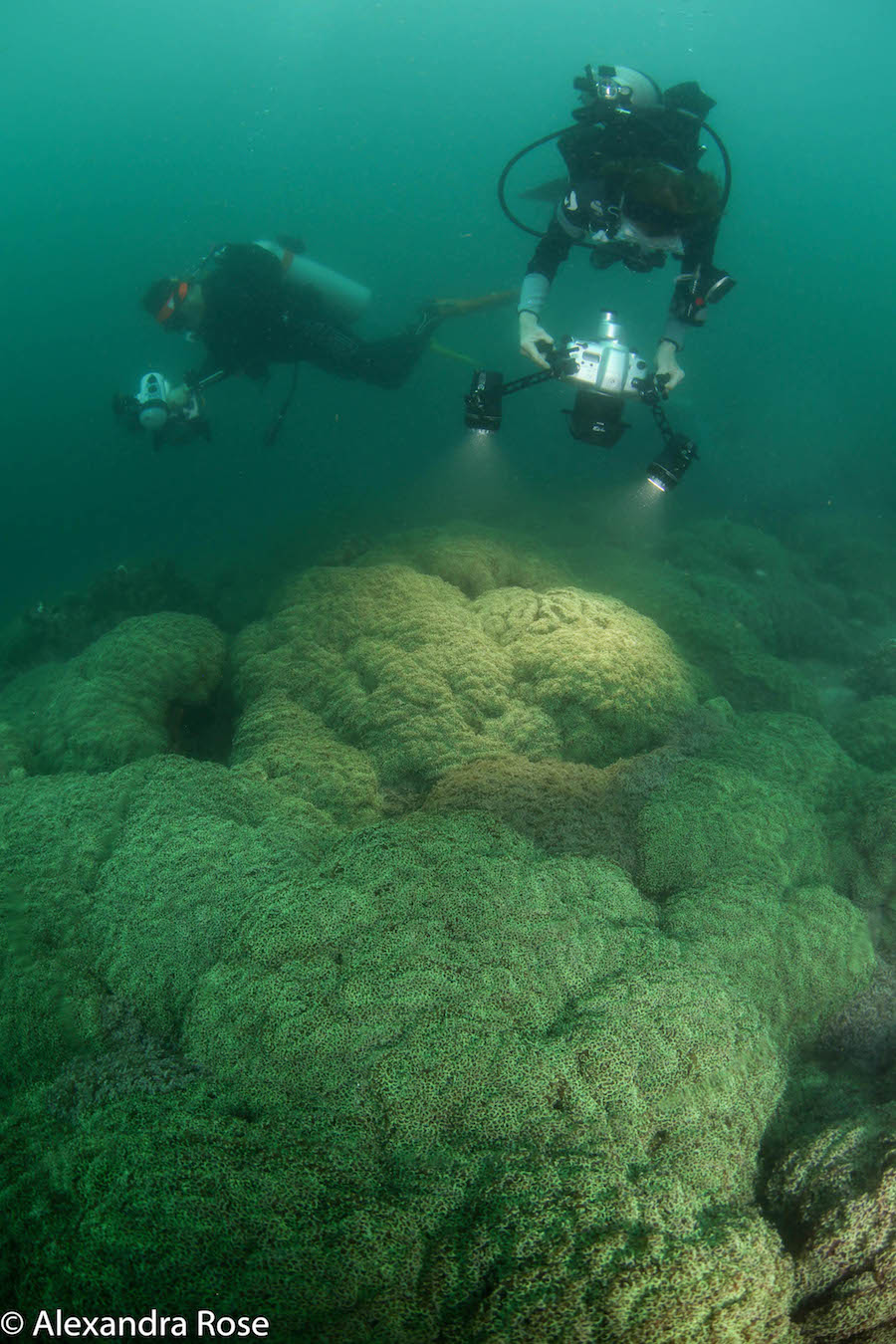 You know you're on the right path when an invitation arrives to guide a dive for the one and only Dr. Sylvia Earle! Last month while diving in Northern Sulawesi during the Celebrate The Sea Festival, I was given the honor to do just that. Two dives where I could spend some rare moments with Dr. Earle, a pioneering deepsea explorer, and beacon of hope for ocean conservation.
Our dives came on the last day of my month-long trip to Northern Sulawesi. There was one reef in particular I wanted to show Dr. Earle, and our team of Ocean Geographic divers. This wasn't the typical brightly colored reef the divers were expecting. I wanted to show them an incredible Euphyllia coral reef, which may well have been growing in Manado for more than a millennia.
The Team
I was equally excited to spend the day with Ocean Geographic team including Dr. Earle!
Unfortunately, the visibility wasn't great on our dive but luckily the Ocean Geographic crew had multiple underwater cameras with additional lighting. Big thanks to Alex Rose who let me use her photographs for this article!

Coral Spotting
Regular readers of the reefdivers.io blog will be familiar with the term coral spotting. This is my unique style of diving, and ongoing blog series, dedicated to diving with the intention of recognizing coral diversity.
I wanted to take Dr. Earle and the Ocean Geographic team coral spotting to one of my favorite reef in Manado, a site called Gorong Gorong or as I nicknamed it Euphyllia Dreams Reef. Our goal was to stay between 7 and 15m above one of the most incredible stands of Euphyllia coral I've yet to dive.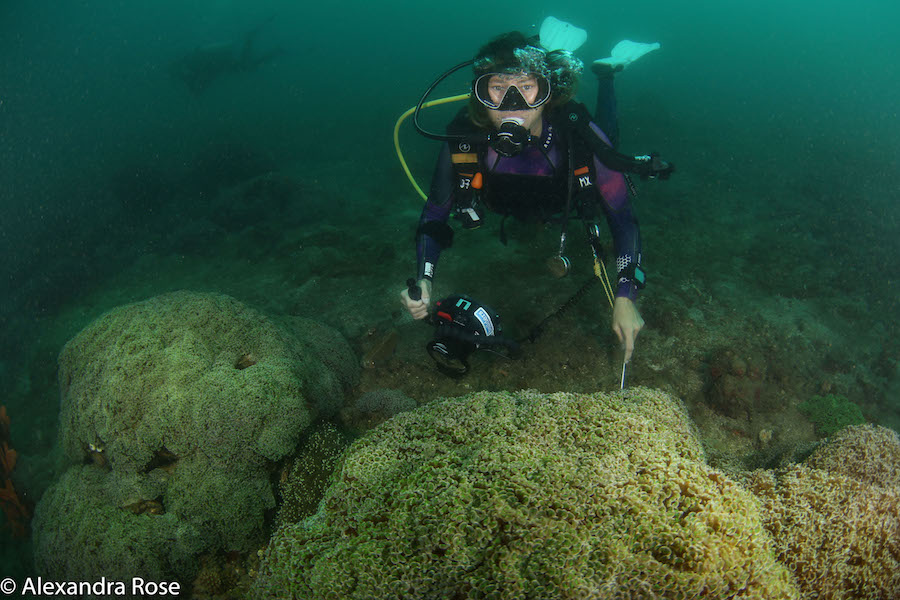 Euphyllia Corals
Euphyllia is a hard coral which has long flowing tentacles. The tentacles can end in little hammer-shaped polyps or tentacles with short knobby branches that look like frogspawn.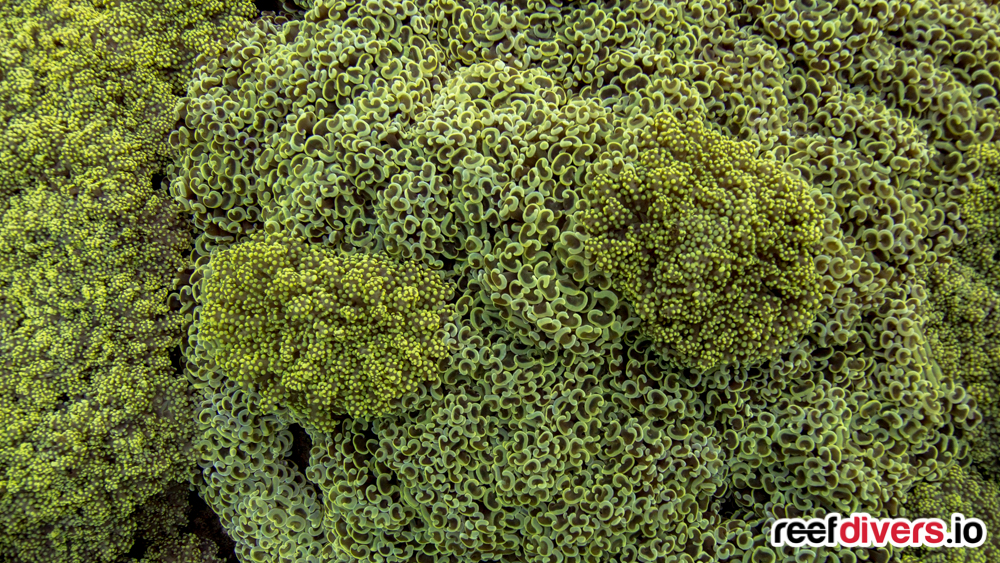 To the untrained eye, scuba divers may mistake this as a soft coral, what with the large puffy polyps! But Euphyllia are stony corals and do build a hard calcium carbonate skeleton which can either be branching or form a thick meandering wall.
Pictured below are three variations of the frogspawn tentacles and one picture showing the anchor type polyps. Then below you have a video of the unique push and pull of water flowing through the tentacles making the coral look as though it is breathing.

https://www.facebook.com/reefdivers.io/videos/985984454916148/
Euphyllia
corals are common and easy to spot with their distinctive polyps, however, the sheer size and scale of these expansive colonies in Manado Bay are unmatched. You will also find large stands of
Euphyllia
corals in the Lembeh Strait, (opposite side of the Northern Sulawesi peninsula) but not quite a large as the reef in Manado.
Given the slow growth and current size, it would be worth the time to dig below the edges of this reef and see how far this impressive stand of corals extends beneath the muck. Perhaps even a core sample from one of the colonies to help decipher their age.
Euphyllia
corals can grow anywhere from
1-10mm per year

,
depending on environmental conditions. However, given the extensive growth in Manado, I would say these colonies are on the upper end of this scale. Taking a rough estimate of size we found colonies more than 5 meters in diameter, or 5000mm.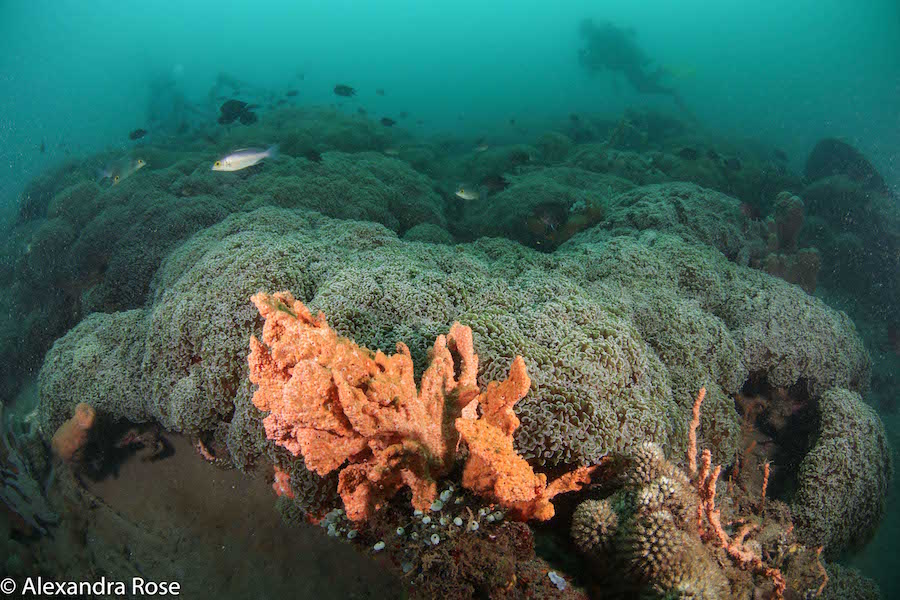 While the living tissue is not 1000 years old, I would have to believe that the skeletons of some of the largest colonies most definitely are, and we wouldn't be surprised to find another millennium of growth buried below. I would love nothing more than to find an expert to
help me
determine the actual age of these colonies!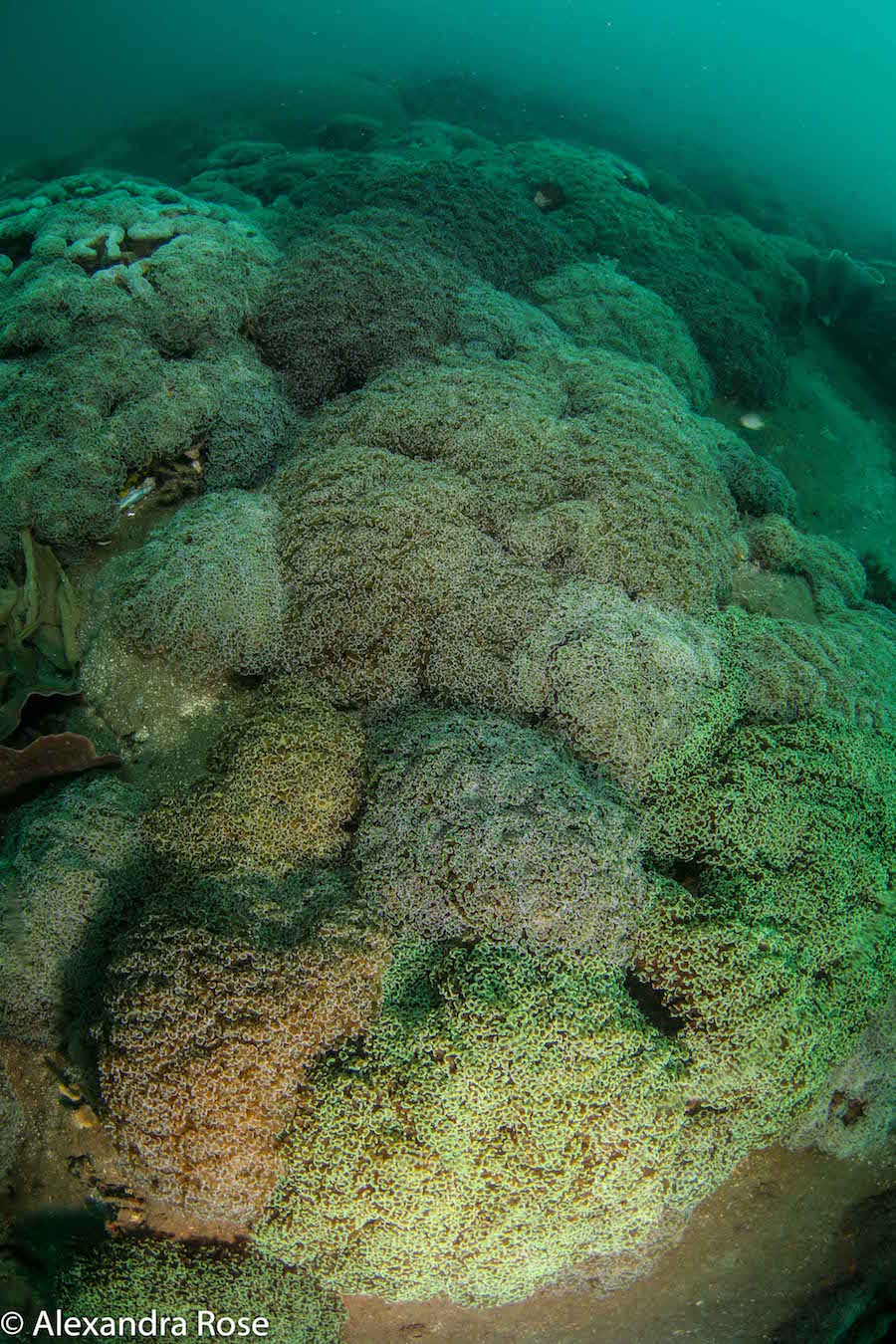 Protect Manado Bay Reef
The Euphyllia Dream Reef in Manado Bay is very special, one because of how large the corals are, but also from it's proximity to the city. The reef is only a few dozen meters offshore from a quickly developing city.
There have even been proposals to reclaim some of this waterfront area, backfilling it with rocks and sand to make way for more coastal development. Reclamation in this area would cause irreversible damage to these fragile reefs so it is important to raise awareness about what is at stake.
No amount of coral restoration could ever bring back such an abundant expansive coral reef, not in our lifetime, nor the next seven generations to come. It is so important that we protect reefs like this Euphyllia Dream.
Mature reefs have a higher sexual production and can act a seed bank for the surrounding connected areas, providing much-needed hope for the future of corals.
Awareness of Coral Diversity
In 2009 Dr. Sylva Earle launched the Mission Blue Hope Spots. Hope Spots are special places that are critical to the health of the ocean. Hope Spots are about recognizing, empowering and supporting individuals and communities around the world in their efforts to protect the ocean.
It was a great honor to take Dr. Earle and the Ocean Geographic team to one of my personal favorite reefs in Sulawesi. A reef that gives me hope, and a memory I will cherish forever.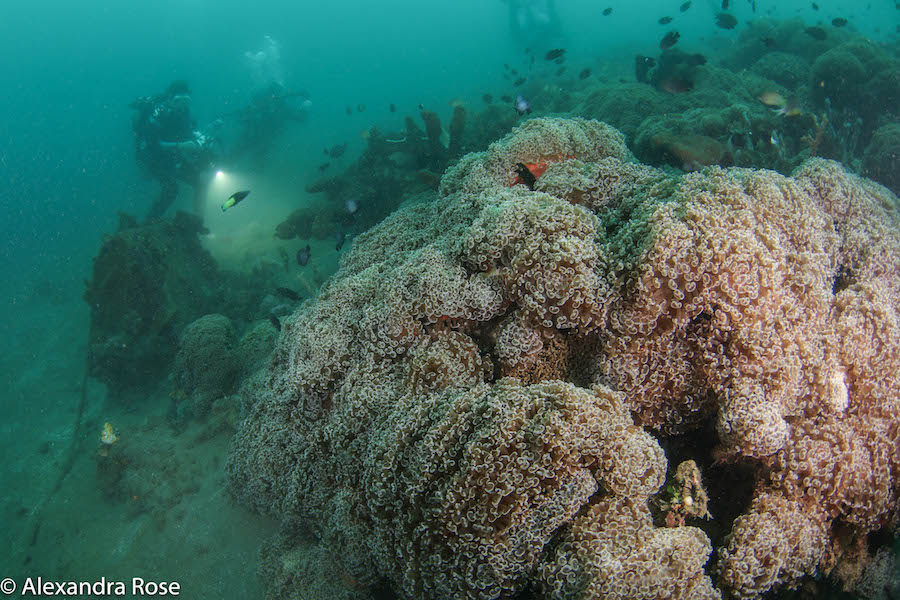 The Euphyllia reef in Manado bay highlights the importance of recognizing coral diversity. The long flowing polyps of Euphyllia corals is not something most people associate with a coral reef but protecting and preserving theme just as we do branching corals is paramount.
No amount of restoration will recover this slow-growing species anytime soon. Helping raising awareness, and learning to recognize coral species diversity is an important first step to protecting corals.
It was a great honor to take Dr. Sylvia Earle and the Ocean Geographic team to one my favorite reefs in Sulawesi and to spend the time explaining to them why these corals are so important and why this habitat is at risk.
Big thank you to Michale Aw for inviting me on this trip, and Murex Manado for showing me around Sulawesi, and helping preserve the coral reefs in Norther Sulawesi.