The Sera Prefix is a unique media reactor from Sera which is both practical and affordable. Looking more or less like a motorless canister filter, the Sera Prefix is specially designed to add media filtration to a wide range of aquarium environments.
The plastic molded design includes a twist on/off lid and quick disconnect inlet and outlet barbs. Inside the Sera Prefix holds nearly half a gallon of media or 1.6 liters and this volume can be be split into two different medias using the two separate media baskets.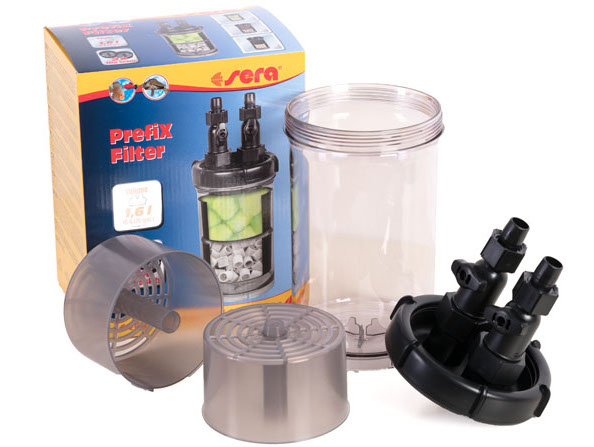 While it doesn't have any active mixing like you would get with a biopellet reactor, this is actually more ideal for activated carbon, GFO & mechanical filtration media. Despite a fairly feature set and solid construction, the Sera Prefix is actually quite affordable costing around 25€ in Europe and is expected to retail for around $30 stateside.