The Kessil A360X is a radically redesigned high powered spotlight from the company that made LED spotlighting practical. The Kessil A350/360 has had a good long run and it's still no slouch in the aquarium lighting department. But if we had a wishlist of improvements and upgrades that Kessil could bring to this lighting platform the Kessil A360X ticks all the boxes.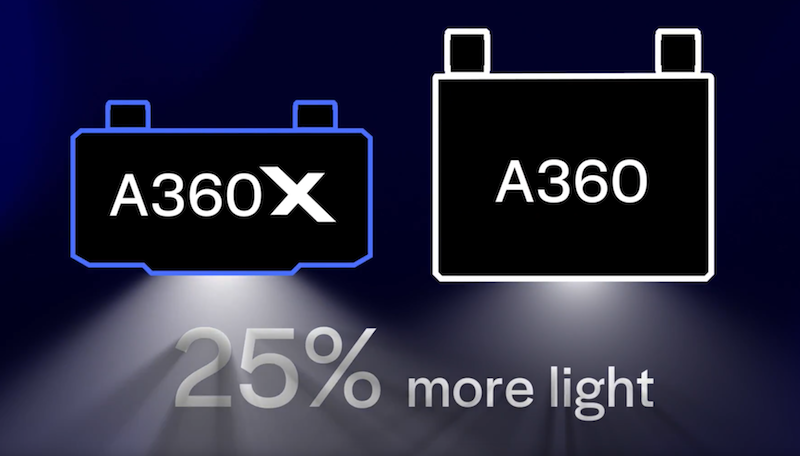 The A360X is both smaller and brighter than the 'old' A360 with a 30% volume reduction, mostly in the dimension that counts, for a lower profile over the tank. Furthermore Kessil has made the A360X 25% brighter packing in even more power than before using a "Sunflower" heat sink, with a high efficiency vortex fan. Kesssil has opted to make just one wide beam angle for the A360X which can be tightened to a narrow beam using add-on magnetic lens like we've seen in the AP700.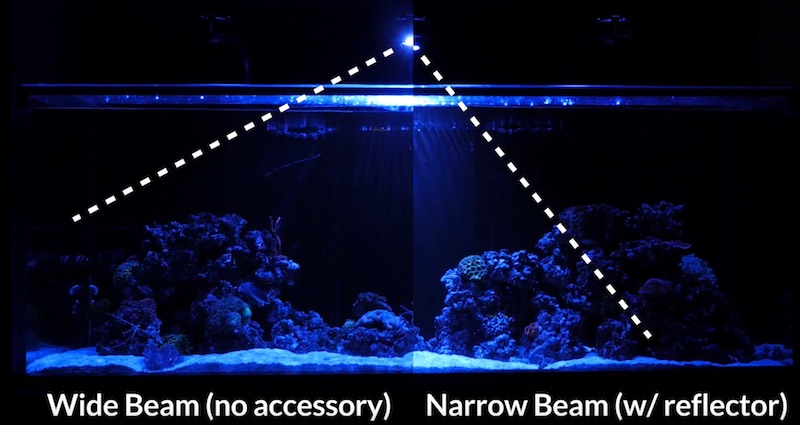 One of the ways that Kessil has achieved this extra performance is by including even more LEDs in their Dense Matrix Array and with more diodes, they've now been able to add some new true color channels. These additional channels compliment the tunable spectrum of before and include Violet, Red & Green in the Kessil A360X Tuna Blue, or Amber and Red in the freshwater A360X Tuna Sun.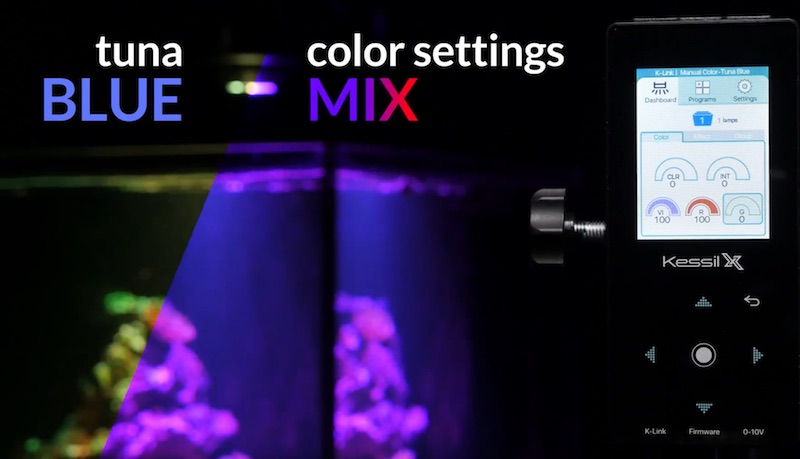 In standalone operation the Kessil A360X will operate exactly as before with dials for tuning color spectrum and intensity but there's a brand new Spectral Controller X which will let you get even more from this exciting new LED light. The Spectral Controller X is very similar to its predecessor but it will connect to the A360X using the USB-C based K-Link cable, as well as forthcoming wifi dongles for wireless control and programming.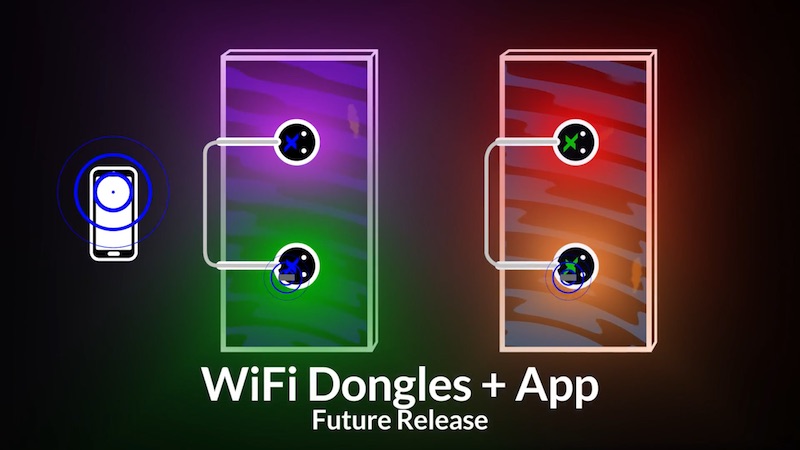 The Kessil A360X together with the Spectral Controller X will be a powerful combination capable of creating multiple lighting zones and even controlling lights designated for different aquariums. Last but not least, you'll be able to access all the features of the Spectral Controller X with the newest version of the Kessil app, bringing this entire lighting platform and ecosystem into a solid, next generation status.
Now the only thing left for us to learn is when these lights will be available and how much they will cost. Kessil is expecting to start shipping the A360X in mid November and hoping to price it at a slight premium to the current A360 spotlight which go for $349, so somewhere in the sub $400 neighborhood seems reasonable.