If you've been following along with the Sulawesi half of our Polyp Lab Coral Spotting Expedition, you will start to see a trend emerge that coral species are very much influenced or restricted by their habitats. As aquarists, this information comes naturally as we are constantly seeking and evaluating the care requirements for our corals.
The rockwork in our tanks, positioning of the pumps and lights creates microhabitats and habitat niches in our tanks. In the wild these habitats are present on a much broader scale. Understanding a corals preference in your home aquarium gives you clues to where you would find that coral living in the wild.
More flow less flow, high light low light. Think about the field of Euphyllia corals in the protected Manado Bay or the plating corals along the deep reef wall of Bunaken National Park. Where we find these corals in the wild can inform us of how to keep them alive at home and vice versa.
If we know that a certain coral like Euphyllia thrives in a low light, moderate flow, nutrient-rich environment in our tank, well then if you want to find em' in the wild, you best start looking for a murky protected bay. This is the essence of coral spotting. Not only just diving to recognize corals but seeking out distinct habitats with the intention of spotting the desired species, and discovering what else thrives in that habitat.
When we started the coral spotting series the goal was to take you on a journey through different coral habitats of Sulawesi and Halmahera. Provide a guide for recognizing exemplary coral habitats, and give you some tips for identifying a few common coral species. We hope this series will encourage not only encourage scuba divers to start looking at corals with new eyes, but also inspire aquarist to get out into the wild and observe corals in their natural habitat.
So where am I going with all this?
Sulawesi is truly a coral spotters dream. However, the mainland coast across from Bangka Island, in my eyes is the holy grail.
The islands surrounding Northern Sulawesi offer distinct underwater habitats. Shallow reef tops, steep walls, and swift moving currents. While the mainland has a different set of habitats created by the many coves, bays, and points of the complex coastal geography.
Between the islands and land, deep bathymetry, pinnacles, and underwater features disrupt current flows and bring nutrients from the deep. The deep bays contain a tremendous volume of water keeping corals healthy, and ocean currents flowing past Northern Sulawesi transport coral larvae from far and wide contribution to the coral dreamscape that is Sulawesi.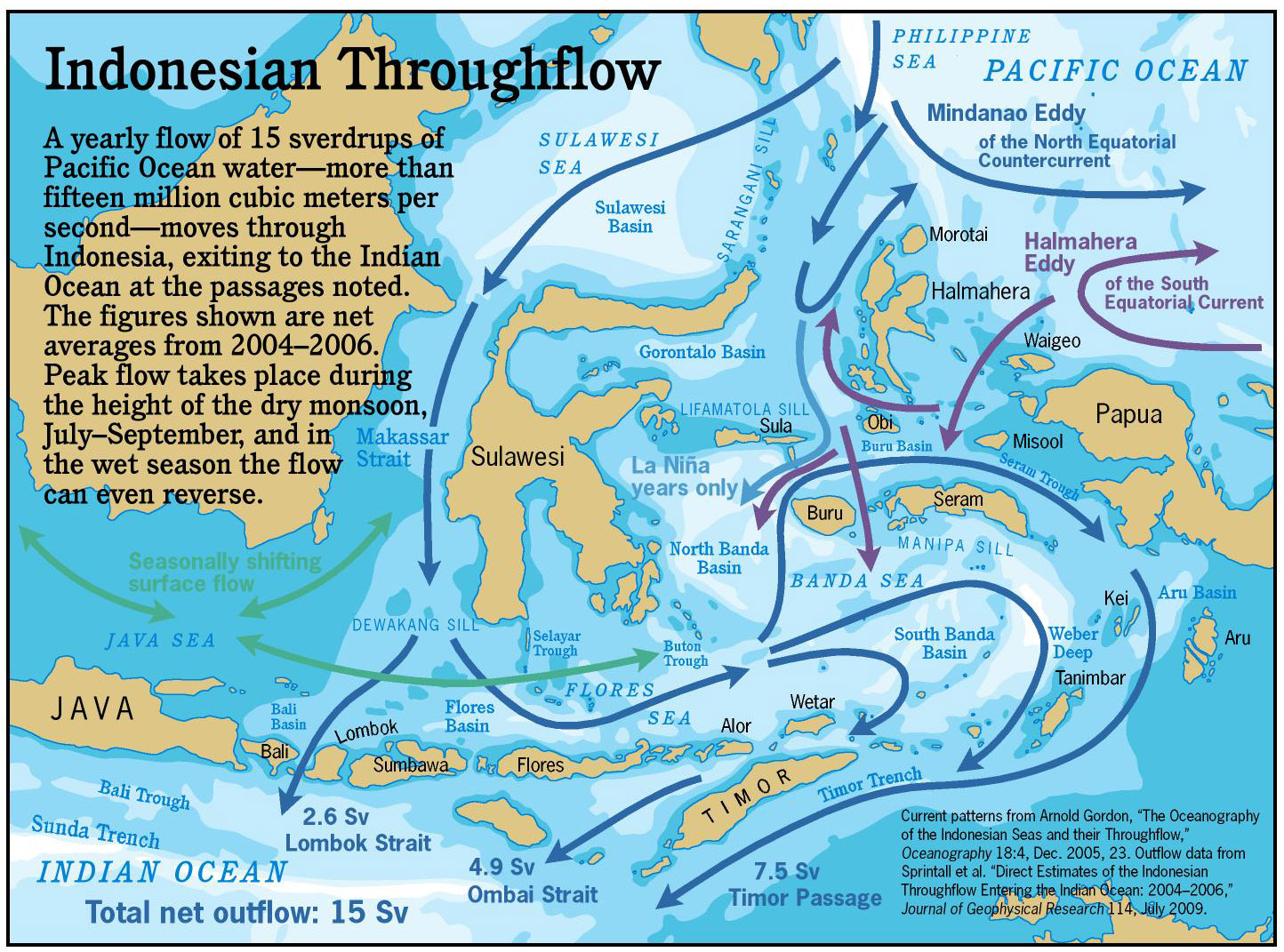 The Makings of a Coral Spotter
When looking for new coral habitats to explore, there is much more that goes into the process than just picking a dive site on a map. Local knowledge is always a huge advantage in this situation, but I also have a few tricks up my sleeve whice come from my personal journey of coral discovery.
All of this coral spotting didn't just happen overnight. Working with Reef Builders has propelled my knowledge and appreciation for corals, and has enabled me to travel and hone my coral spotting skills. However, before Reef Builders, I managed dive centers around the world and graduated university with a Bachelors degree in Coastal Geography.
My curiosity to identify unique coastal features and my restlessness to explore uncharted waters began a decade before my position with Reef Builders. Coral spotting takes ingredients from all of these faculties and now I can share the experience with all of you!
Of all the places I've dove in Sulawesi, the mainland across from Bangka Island is my least explored coastline. And from the few sites I have explored, it's easily the region that peeks my adventurous coral spotting curiosity the most.
Diving Sulawesi Mainland
Just like the shore diving in Manado Bay, mainland diving across from Bangka Island is what gets me excited and merits the title of a coral spotting adventure. There are two opportunities to visit the mainland coast, either during a boat transfer from Manado to Bangka, or on a double tank dive from Bangka Island.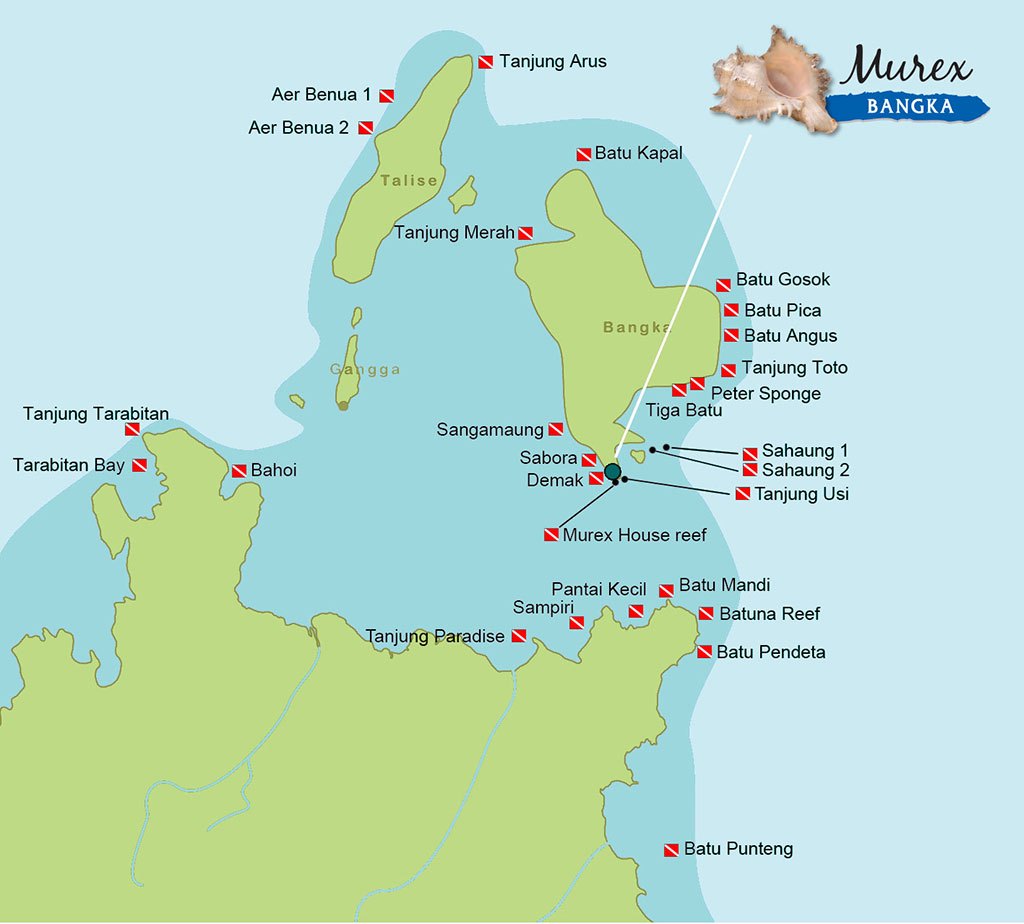 On our most recent trip, we explored a shallow bay with a relatively flat bottom, near to the Pantai Kecil dive site. However, instead of following the standard contour and back to the boat dive plan, we set off past the entry point for an easy exploration dive.
What started out as a "let's cover as much distance as possible dive", which ended with my head in the clouds, lost amongst hundreds of giant Favia boulder corals. Favia is an abundant coral genus, with over twenty described species, and telling them all apart is a challenge I have yet to conquer.
Favia corals grow into round dome-shaped colonies, with corallites that rise above the surface of the colony. Each corallite has its own walls forming individual corallites and can be found in a mix of colors from yellow, orange, blue, green, purple, and red.
I've never seen a dive site quite like it. I'm assuming these corals spawn every year and a good number swirl around in this small bay and settling back in the same area. This is a simple speculation, but looking around at the bona fide Noah's arc for Favia I would say it's a good guess. These strongholds of coral can also act as a seed bank for the species.
The site we dove doesn't yet have a name but you can ask for Pantai Kecil and then just ask to go diving inside the bay closer to the Pulisan beach. It is west of the Pantai Kecil dive site. This area is great for buddy diving or diving with a small group. Instead of just following a path along a coastal feature it's nice to spread out and explore the flat shallow reef between 6 and 12m.
Coral Spotting Buddy
Coral spotting is as much about seeking corals and it is about choosing your own adventure. Instead of just following a guide and looking at what they want to show you it's about forging your own path and exploring what interests you!
Coral spotting can not only evolve your perception of the underwater world but it can help you become a better diver. Your buoyancy will improve as you slow down and appreciate the landscape. Once you are more comfortable exploring the reef confidence in your own abilities as a diver will benefit, you will start to recognize yourself as your own guide and begin taking more responsibility for your personal underwater experience both in terms of safety and enjoyment.
Guides are fantastic for giving you local knowledge about current, condition, and site-specific knowledge, but after a few dozen dives there is no reason you can't start exploring easy dive sites in buddy pairs in search of your own coral spotting adventure. Soon you will notice your guides following you around as you point out rare and unusual corals 🙂
Remember if you are diving in a buddy pair to always bring a surface marker buoy, assess the currents before entering the dive site and have a planned dive time to rejoin the boat. Try a few buddy dives first with a divemaster or someone with buddy diving experience and you can quickly advance your diving skills.
It's also important to note that not all dive sites can be explored this way. Drift dives in particular, it is critical to stay with your group. If you're interested in buddy diving Always make inquiries with dive centers ahead of time.
As for the corals of Sulawesi Mainland… like you, I am still curious to keep exploring this side of the island. There are also different muck sites and many more bays tucked around the coastline. I will leave the corals of Sulawesi Mainland up to you! Get out there and explore and make sure to report back with any new corals discoveries along the coast.
Accessing these dive sites is weather dependent, and sometimes if the wind is too strong at Bangka the dives will be on the mainland in the wind shadow, it all depends on the condition but you can usually ask to dive in this area and the guides will make it happen.
We want to thanks Murex Dive Resorts for showing us around Sulawesi and Polyp Lab for being a part of this expedition.