Let's face it, most aquarium controllers are used primarily to control a heater and some lights, and many of the other features often either don't work well, or just fall by the wayside. So now with so many of aquarium devices gaining smart features, a simple smart power strip like the Teffo by AquaMutant is more than enough controller that most aquarists need.
For only $129 the Teffo is a smart wireless, cloud controllable power strip that includes a temperature sensor and smart programming. The included temperature sensor is one of the beefiest we've ever seen with a thick cord and a strong magnetic mount to keep fixed to the aquarium glass.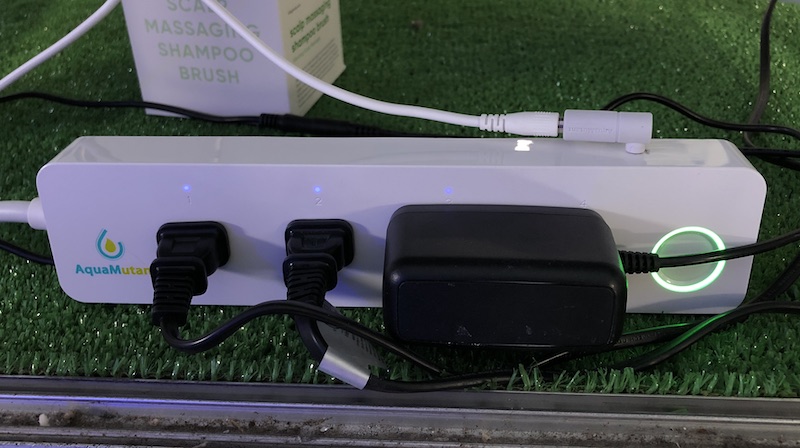 The four outlets can be programmed for a variety of common aquarium features including obviously a heater function, a cooling function, a cooling and heating function, and the usual lights, filter, pumps etc. The Teffo requires a Wi-Fi wireless connection for control and programming operation but once set up, it can be controlled from anywhere in the world, and it will report the temperature of your aquarium.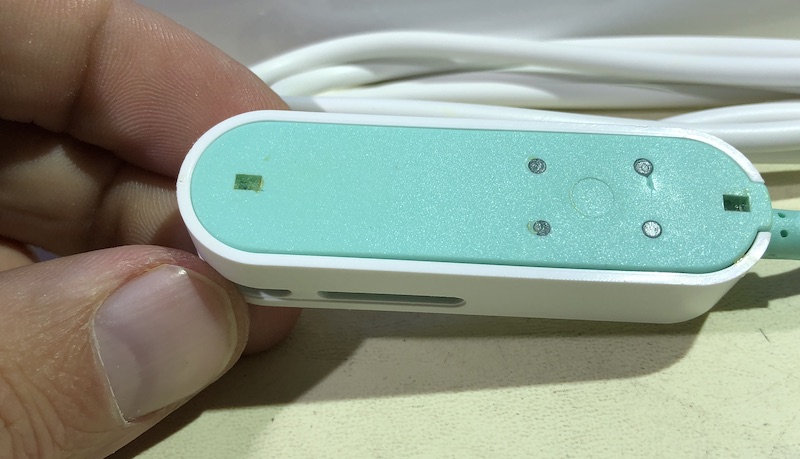 We installed the Teffo on a quarantine aquarium in the development at the studio where the fundamental functions of a single aquarium are basic enough for the four outlets of this smart power strip. Getting started was a breeze using the straightforward iOS app and it literally took less than five minutes to get signed up, logged in, connected and programmed.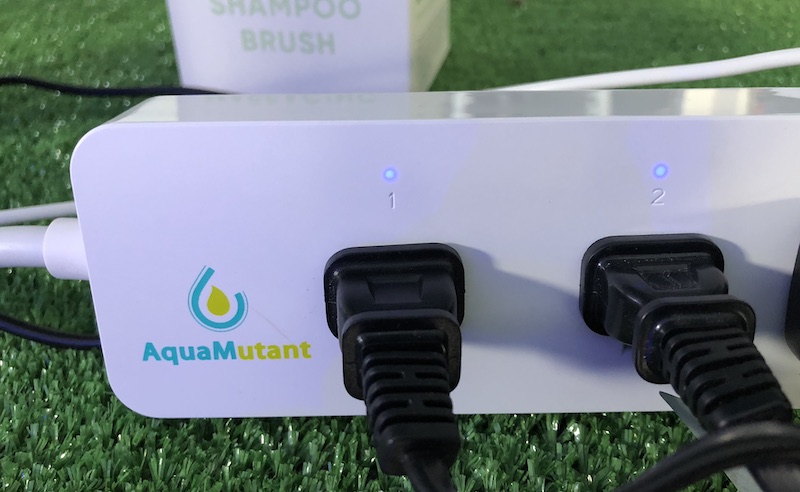 We appreciate the especially heavy duty temperature sensor and the cord leading from it, as well as the small blue indicator LEDs to know whether an outlet is on or not. If you've got a reef tank with smart LED lights and water pumps, the Teffo Aquamutant is probably all the aquarium controller you need with an affordable price and dead simple installation that's in a different league from the competition. [AquaMutant]