When it comes to super comfortable frameless masks, the Oceanic Shadow mask is somewhat of a cult classic. Don't believe me? Next time you hop on a dive boat take a quick glance around the boat and look for the telltale black neoprene stape with the Oceanic Hammerhead. You're sure to spot at least one, most likely clipped to the divemasters BCD.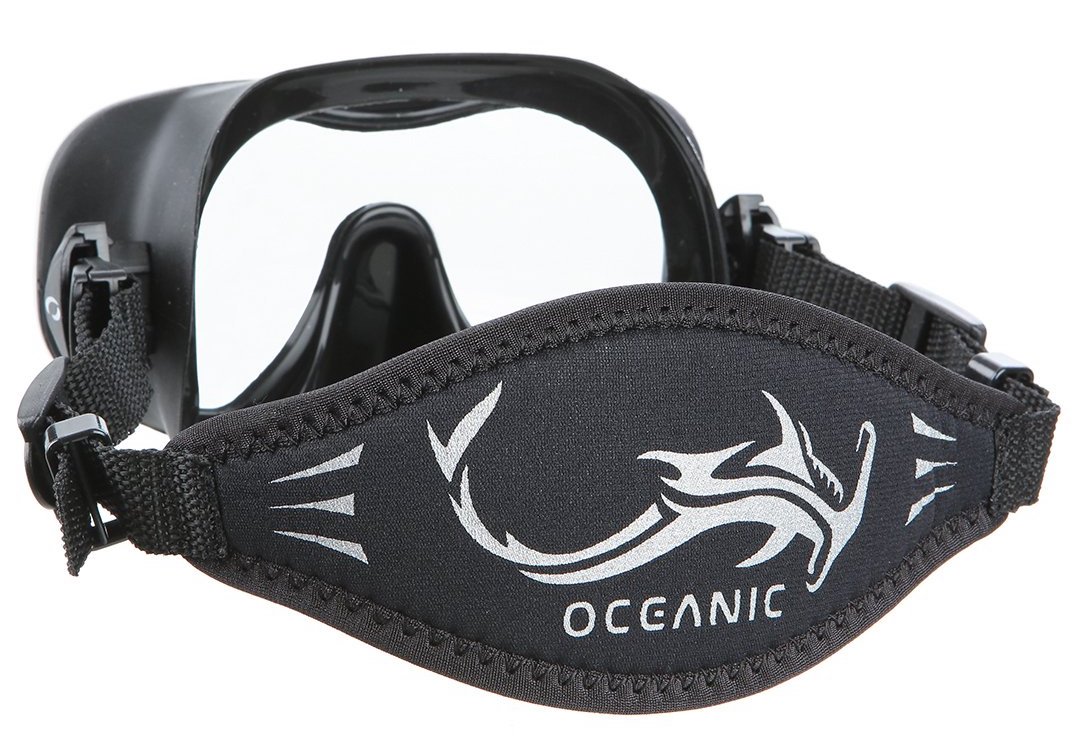 At this years DEMA show, I was glad to see I wasn't the only person who held this mask in such high regards. Oceanic has taken note of their popular design and introduces three bright new colors to their lineup.
Sleek 100% liquid silicone skirt attached directly to the tempered glass lens. No mask frame means the Shadow Series offers an incredible field of vision and packs flat.