Lipogramma idabeli is a gorgeous and unexpected new species of basslet recently described from Honduras. Like similar species of Lipogramma, L. idabelli was collected at the abyssal depths of 125 to 150 meters, or between 410 to 492 feet deep.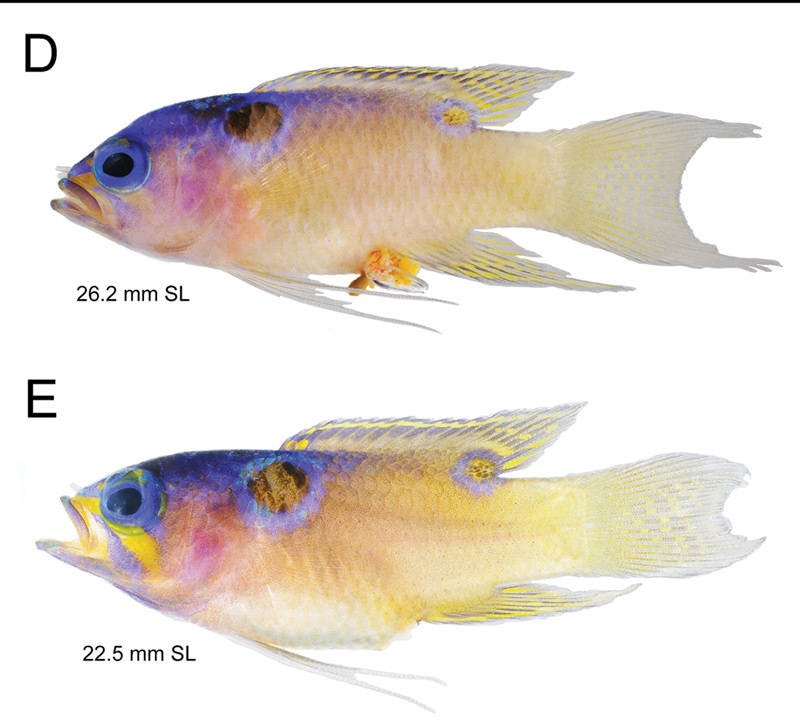 Lipogramma idabeli is quite a small fish growing to just barely an inch long at 26 mm total length but what it lacks in size it makes up for in color. The Lipogramma basslets have interesting sometimes muted coloration but Lipogramma idabeli is blessed with beautiful blue and gold coloration.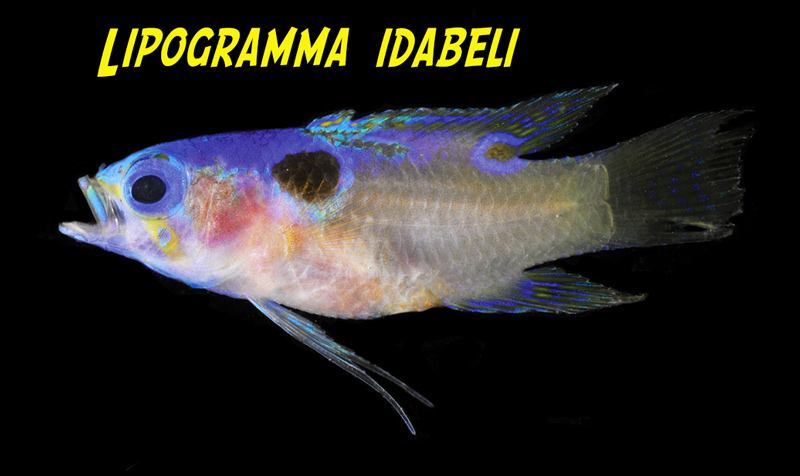 The body of the Idabel basslet is mostly yellow with translucent fins and a bright patch of irridescent blue on the head and nape. The eyes are bright blue and there is a well defined black ocellus in the middle of the blue patch, with a more subtle smaller one at the base of the posterior dorsal fin.
The newly discovered Lipogramma idabeli is described by Tornabene, Robertson & Baldwin and brings the total number of described species in the genus to 13 following a few inductees to Lipogramma earlier this year. Below you can see a video clip of the first collection of Lipogramma idabeli.