The AI Prime Fuge LED light is the first aquarium fixture from AquaIllumination that is specifically designed to grow macroalgaes. This small yet powerful aquarium light has all the same features and specifications of the AI Prime but with a specially selected blend of LED colors to get ultimate photosynthesis of marine algaes for nutrient export.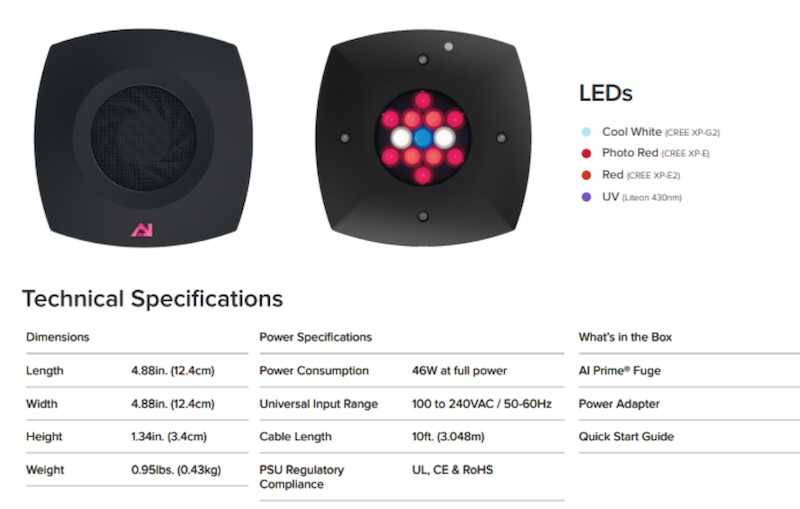 Ten of the thirteen diodes in the AI Prime Fuge are of the red spectrum, evenly split between 630nm red and 660nm 'photo red' Cree XP-E2s. These red LEDs are complimented with cool whites and one 430nm violet LED to achieve that sweet purple color which we see in horticultural lights.
The AI Prime Fuge will be availble in the coming weeks, costs $209 and it is fully compatible with all existing hardware and mounting options for the original AI Prime so it's dead simple to to mount it over your refugium or macroalgae growing area. Due to its small size many reefers have already turned to the regular AI Prime LED for their macroalgae and refugium lighting needs but with its fine tuned spectrum the AI Prime Fuge is sure to cement its place as a high power macroalgae grow light.