Compensating for evaporation of aquarium water is one of the more important aspects to maintaining proper reef aquarium salinity. The reef hobby has experienced an explosion of ATO solutions from a number of companies but the reservoir to supply this water is where Innovative Marine is alone in its efforts.
Last year we saw the introduction of the first Hydrofill Ti reservoir with a volume of 5 gallons, suitable for most small to medium sized tanks and a compliment to their own Hydrofill top off pump. To follow up on this success Innovative Marine has announced the new larger Hydrofill T1 ATO reservoir with a capacity of 15 gallons and all of the same great features of the original.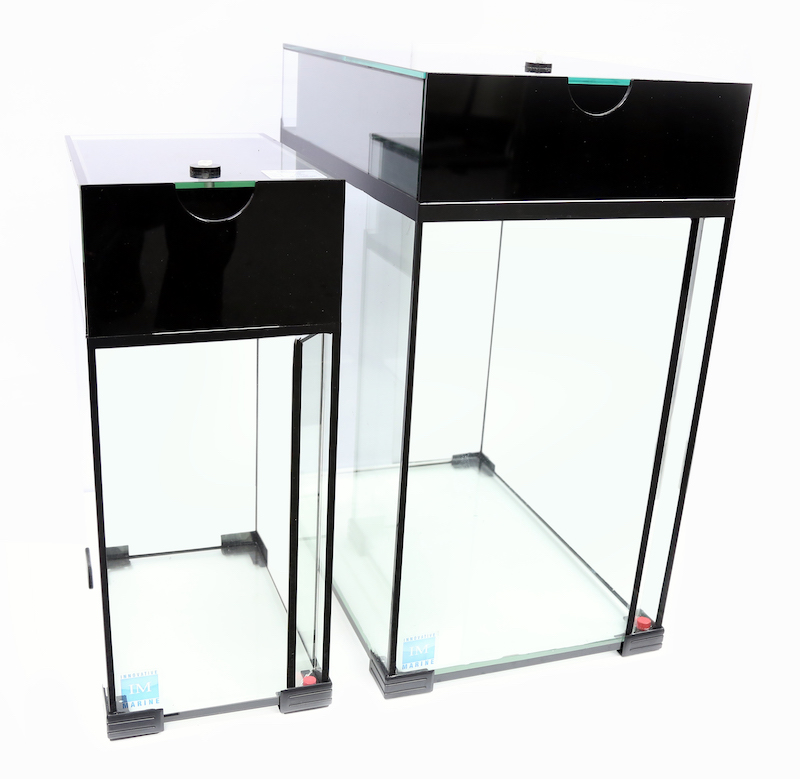 The defining features of Innovatine Marine's Hydrofill Ti Resrvoir are all glass construction in a small footprint, rubber corner protectors, a slide-out drawer for filling up in tight spaces, and a nice bright red floating water level indicator. Woulda been a nice touch to see a fluorescent yellow or orange floater since it'll be in the presence of lots of fluo blue lighting but that might be a distraction for use outside the cabinet.
The only difference with the new 15 gallon Hydrofill reservoir is its larger 15 gallon volume with a larger yet still very manageable 12 x 18 inch footprint and 24 inch height. The new larger Hydrofill is still quite affordable at $149 compared to the 5 gallon's $99 price tag so for fifty bucks more you get three times the volume, and now it's a much more practical option for the medium to larger aquarium displays.