It's been a long time coming but finally we have firm evidence that GHL will be releasing an automatic fish feeder. This detail was leaked in a graphic for GHL's forthcoming Profilux 4e aquarium controller showing all the ports of this new machine, including a 'Port for DCF-Receiver or automatic feeder'.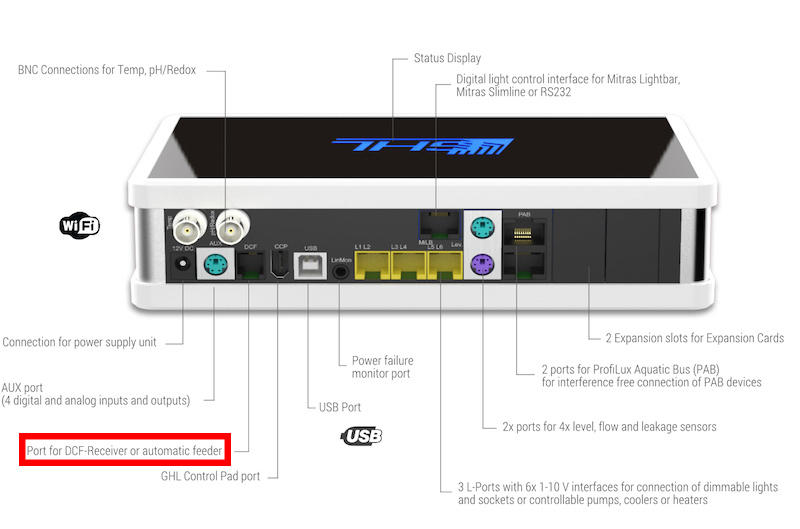 We have it on good credibility that this is not any random fish feeder but GHL's own model that will soon play nice with their flagship Profilux. We don't know if GHL will be building this unit from scratch of saving some time by retrofitting an existing device like Neptune did with the Lifegard Intellifeed for their AFS auto feeder.
That latter option is a lazy if economical route to take and frankly that doesn't fit in with the GHL playbook so expect them to make the best feeder possible from the ground up. The image above is a simple graphic we mocked up but we believe the GHL Auto Feeder will be revealed and made available sometime this spring and we're very excited to see what they come up with.