Small Interrupta aka Japanese angelfish are some of the most beautiful and photogenic of all juvenile angelfish. Coming from Japan Centropyge interrupta are only infrequently imported and available in the aquarium hobby and due to their high demand and limited availability they are definitely not what you'd call a 'blue collar' aquarium fish.
LiveAquaria was fortunate enough to acquire three coveted juvenile Centropyge interrupta which have been in house acclimating and conditioning to aquarium life for about three weeks. One of the Japanese angelfish will be offered for sale within the next week or so while the other two of these magnificent angels will be held back in hopes that they can be offered for sale as a pair at a later date.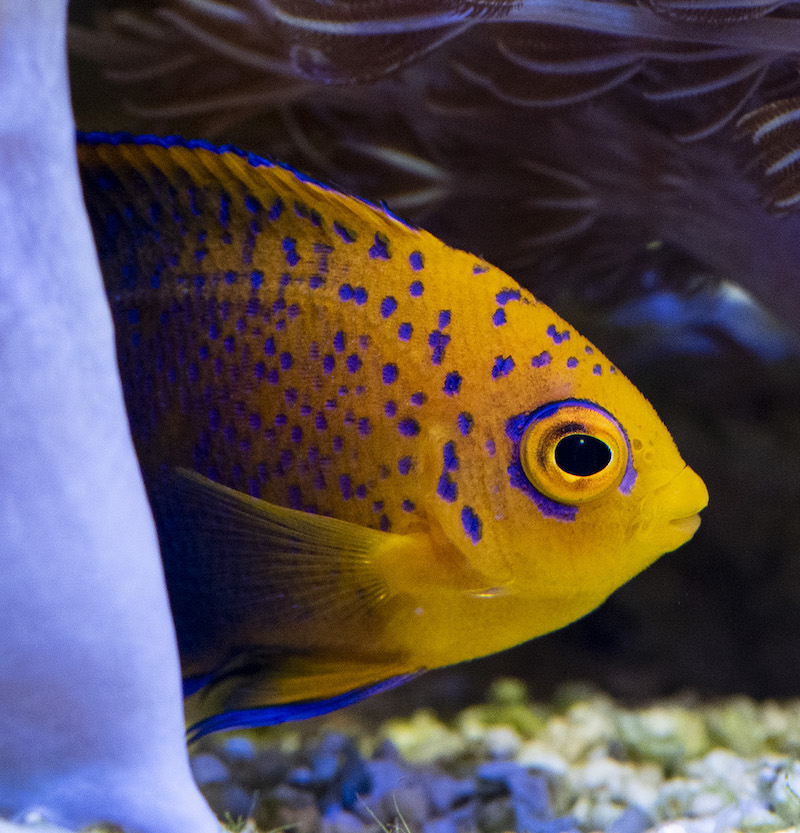 The three angels are just under two inches in length and have acclimated quite well to their new surroundings, readily accepting a diet of frozen/thawed calanus, brine shrimp, mysis shrimp and prepared marine angelfish formula. Within a day all three angels were out and about exploring their new surroundings, feeding and grazing off the rock in their respective aquariums.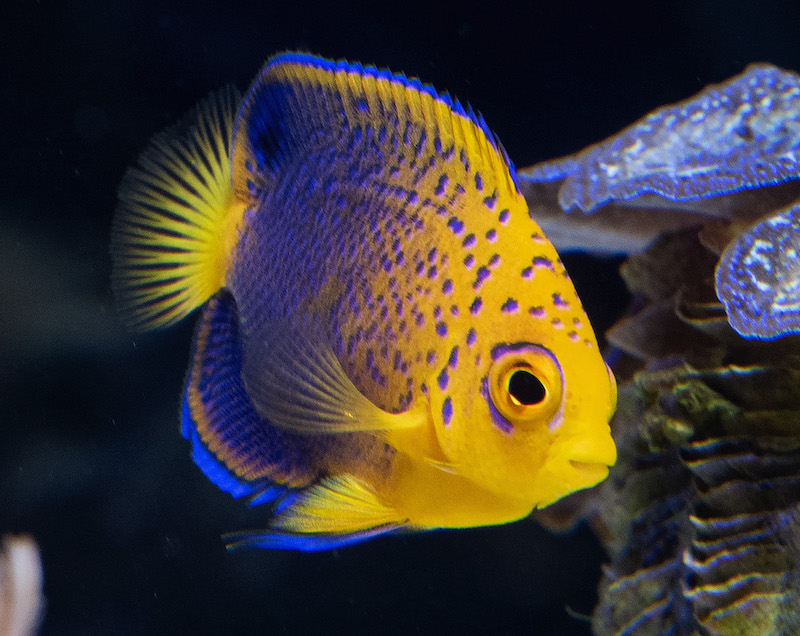 Japanese angelfish are only very rarely available and even less often as the beautiful shiny juveniles that will soon be offered fully conditioned & quarantined. If you've had this coveted angelfish species on your fish wish list then definitely keep an eye out on LiveAquaria's Diver's Den in the coming weeks.