The Bubble King overflow stopper is a new device to collect waste from your protein skimmerand automatically shut it off once the collector is full. If a protein skimmer is like a toilet where waste get flushed out of the tank, then a waste collector is like a septic tank but the Bubble King Skimmer Stopper gets classed up in a way that only Royal Exclusiv could pull off, or get away with.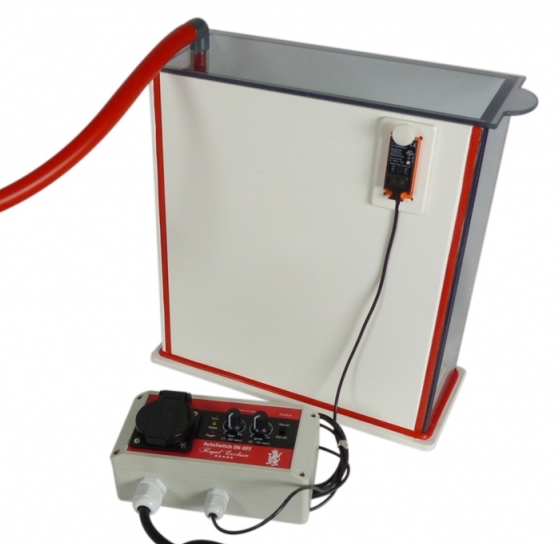 First of all the Bubble King Auto Skimmer Stopper is a large volume small footprint container made entirely of plastic-welded PVC. A clear lid allows for an uninterrupted view of how full the collector is, and hopefully it's also well-fitting so you don't get whiffs of the 6 liters of skimmate sludge it can hold. Waste collectors are super handy and practical devices, especially for larger protein skimmers that produce a ton of skimmate and we've reviewed them in the past.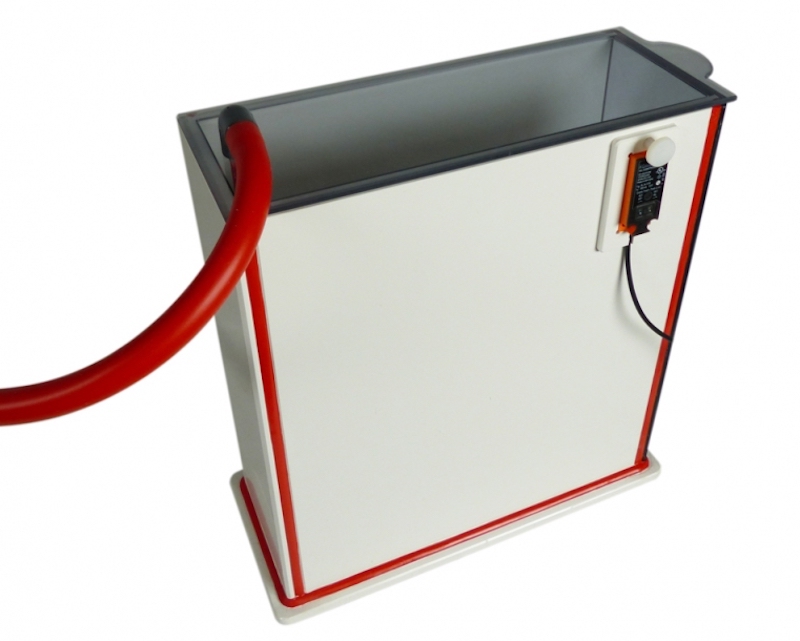 Where the Bubble King Auto Overflow Stopper really stands out is by the use of a 'contactless' level sensor, probably using ultrasound, to determine when the container is full. This is an important distinguishing feature because it means that no matter how thick and slimy the skimmate becomes, it won't be able to gum up and cause malfunction in a mechanical float switch since there is none.
The cost of the Bubble King Auto Stopper is definitely in status symbol territory with an eye watering price of 350€, or just shy of $400 for what amounts to a very fancy and expensive septic tank. That being said, the construction and reliability of having a sturdy waste collector, and the peace of mind knowing that it won't damage your reclaimed hardwood floors is a small price to pay for the best waste collector in the reef aquarium hobby. [Royal Exclusiv]