The Abex System is an exciting new device from Xepta which automatically measures levels of important reef aquarium water parameters. The Abex works in conjunction with the Xepta AutoBalance machine to control and monitor reef aquarium chemistry including Calcium, Magnesium, Potassium and Nitrate!
While the AutoBalance only measures Alkalinity and uses Balling ratios to dose Calcium and Magnesium, the Abex System doesn't have any dosing channels but works in tandem with the AutoBalance. Instead of using robotic processes to test aquarium water, the Abex uses a new breed of ion-specific probes to measure Calcium, Magnesium, potassium and Nitrate directly.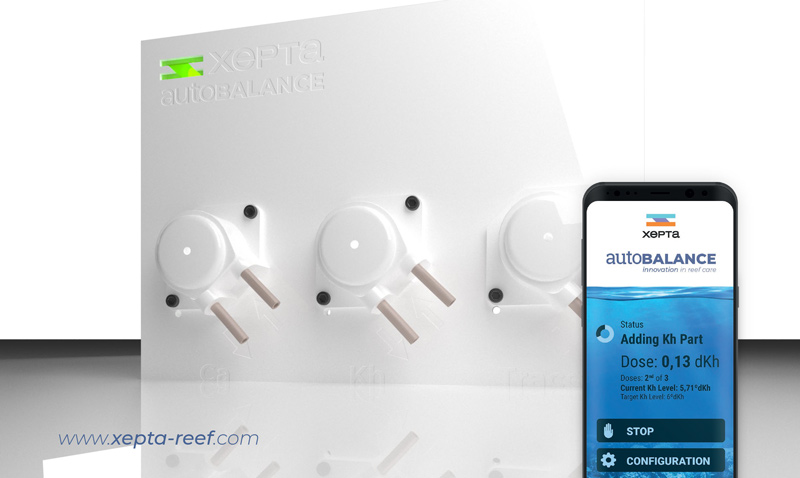 Since the Abex System uses long lasting probes there's much fewer moving parts to break down, less to go wrong, and no reagents to replace and they are stated to have an accuracy of 10ppm with a repeatability of +/- 2% deviation. Of course there's no free lunch and the probes will need maintenance, and calibration replacement but these should last for a year or two and are expected to be reasonably priced.
You will need the Xepta AutoBalance to use the Abex as part of a complete aquarium chemistry monitoring and controller system but together these two devices will usher in a new age of direct testing of aquarium water. The Xepta AutoBalance is expected to retail for around 450€ while the Abex will be closer to around 800€ but we look forward to discovering actual price and availability at Reefapalooza in Orlando early next month.