GHL has been on a tear introducing new products and updating existing ones, the latest of which to get the redesign being the trusty GHL Powerbar. The Powerbar 6E is the latest generation of switchable controllable power centers from GHL which brings with it a handful of refinements, both visible and under the hood.
Most noticeable in the Powerbar 6E is that it looks much more modern, gone is the black and grey combination and the new strip has an all black construction. Besides this superficial facelift, the most noticeable change to the GHL Powerbar 6E is the arrangement of all the status indicators on one side for a much more visually pleasing and better organized look.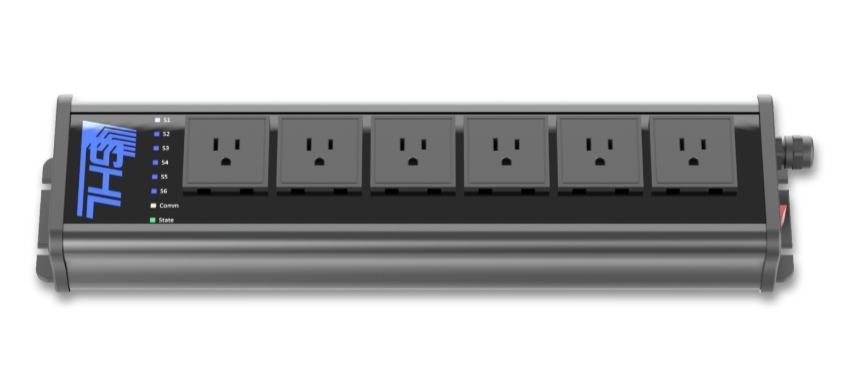 But the most substantial changes to the Powerbar 6E are to be found inside, there's still six sockets but gone is the single 'permanent' socket and all of the sockets are now switchable. All of the power sockets have been outfitted with "Extremely robust high-inrush current (HIC) industrial relays" which are specced for a continuous current of up to 16 amps!
The new Powerbar 6E follows a slipstream of new upgrades and updates from GHL to keep the Profilux aquarium controller as current and versatile as possible, which is all we could ask for in a device that aims to be the computer for an aquarium system. The GHL Powerbar 6E is made in a number of different socket types for six different country standards, with the US plug version starting to become available in just a couple weeks. [GHL]