Cove is best known as the premium brand of protein skimmers from China using the fabled AquaBee needle wheel pumps. But Cove makes a whole lot more than just skimmers, and they've just recently introduced their second generation calcium reactor.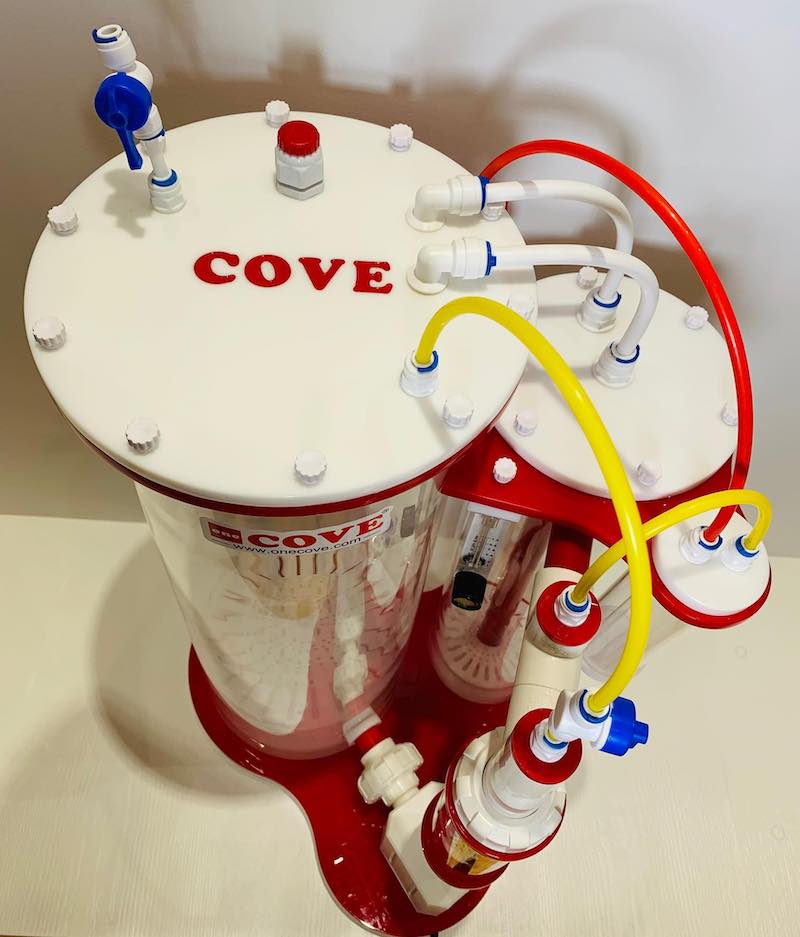 Like most modern versions of calcium reactors, gone is the simple single chamber and recirculation pump and the new design has no fewer than three chambers, each dedicated to a separate function. There's still the primary reaction chamber and the second largest is the secondary media chamber to soak up leftover carbon dioxide.
But the biggest change to Cove's new calcium reactor is the nouveau-style gassing chamber right before the German made AquaBee pump. The design and orientation of the pump allows it to draw in water without the need for a separate feed pump, colored tubing helps to sort out all the different paths for water to flow and quick disconnect fittings all around will make set up and maintenance a breeze.
The new Cove Calcium Reactor design will be available in one size first, suitable for up to 2,000 liters depending on your mineral demands and is expected to be priced in the neighborhood of $650. [Cove]