The IceCap kalkwasser reactor or kalk stirrer is one of the first new models of this kind of device we've seen in a really long time. As you know we are big believers in the dosing of kalk in our reef tanks and definitely noticed the IceCap kalkstirrer prototype that was tucked away in a corner of the CoralVue booth way back in fall of 2016!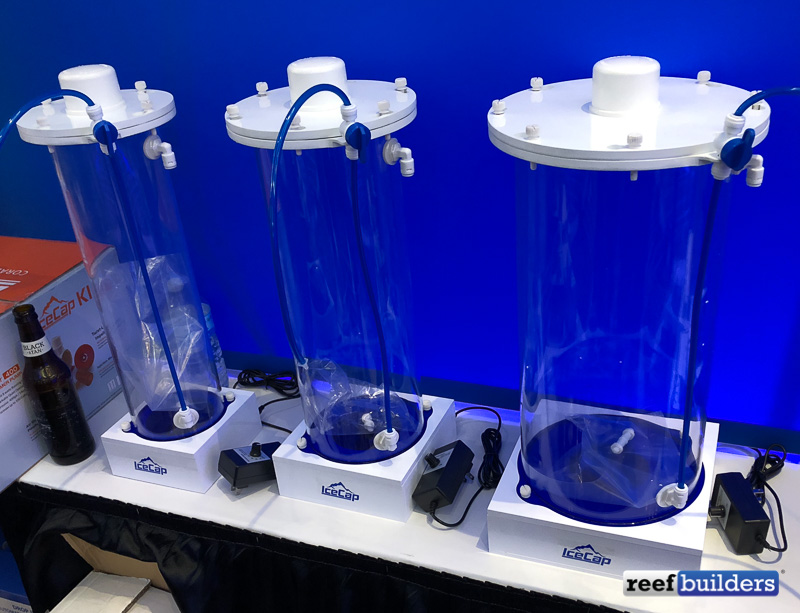 The pH of seawater in the ocean and in the aquarium is unquestionably one of the most important drivers of coral growth. There's a lot of things reefers can do to keep pH in their reef tanks nice and high but nothing is more effective and straightforward than dosing calcium hydroxide, better known as lime or 'Kalkwasser'.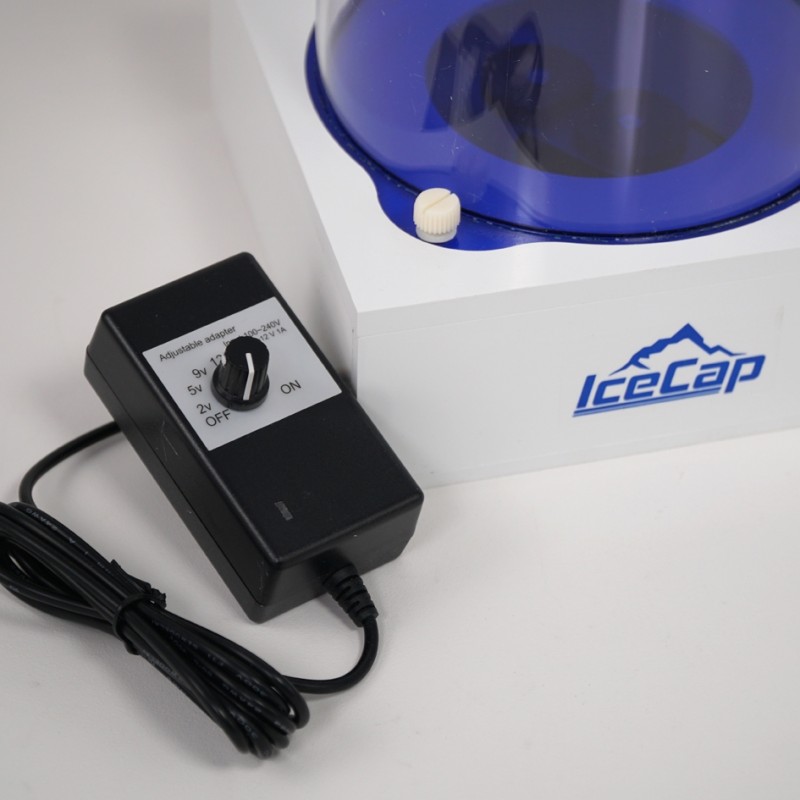 The most unique part of the IceCap kalkreactor is the use of a magnetic stirrer in the base to thoroughly and silently turn the lime and freshwater slurry. While this does mean that you can't use the IceCap Kalkreactor in a sump like with the Avast Marine K1 & K2, it is extremely well built and since all the guts are underneath, accessing the body for cleaning and refills is as easy as it gets.
The IceCap Kalkreactor comes in three sizes, each 25″ inches tall with the small, medium & large using 5″, 6″ and 8″ diameter reaction chambers respectively. The small IceCap Kalkreactor is rated for around 120 gallons and costs $249, the medium is $305 and rated for 150 gallons and the largest IceCap Kalkreactor is rated for 200 gallons, and costs $349. [IceCap]