The Genesis aquarium siphon system is a highly innovative new method for getting water from your tank to the filtration area underneath. Created by a company called Pokpo, the Genesis has all the essential functions of an overflow box in a much smaller and compact form factor, perfect for small, undrilled nano and small sized aquariums.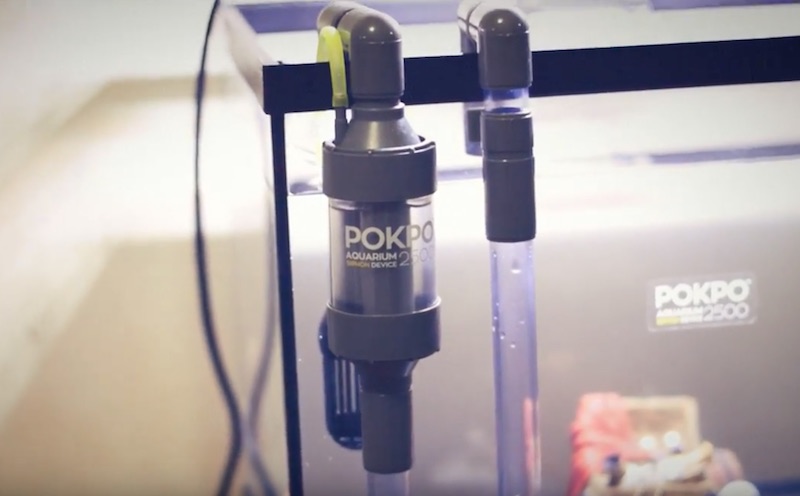 Let's face it, nano reef tanks are more popular than they've ever been – people start out with the basics like a hand-on filter, maybe an in-tank reactor or skimmer. But as these devices and accessories, eventually many hobbyists consider their options for streamlining the equipment into one focused water treatment area – a sump.
But if you've got a small tank that's already running, or don't want to deal with drilling holes in the glass of your precious aquarium, contemporary overflow boxes are big and bulky. This is where the Pokpo Genesis fills a gap that's been devoid of innovation for far too long.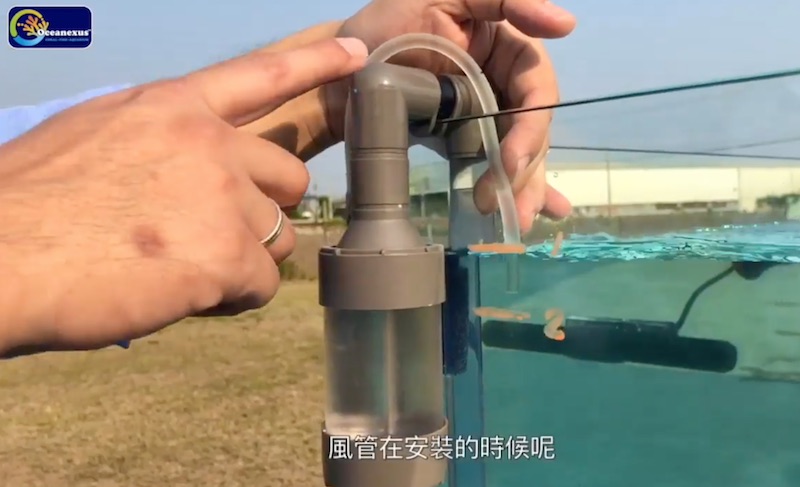 The way the Genesis works is by using a simple thin tube that siphons into an enclosed cylinder – if you look at it, all the corners and edges of an overflow box are reimagined into this cylindrical chamber. The similarities end when you take a closer look at the way the drain is put together – the drain pipe essentially functions as a secondary, straight siphon using gravity to create suction in the cylinder, pulling more water through the primary siphon than you would typically get using the first siphon alone. There's also a siphon break feature using a small diameter airline hose which stops water from draining to the sump while preserving the integrity of the primary siphon.
This unique dual-siphon arrangement allows this very small device to siphon up to 2,500 liters of water per hour, or up to 660 gallons per hour. This is a fairly generous estimate but it's not a deal breaker because we realistically barely pump that much water to much larger tanks of 50 to 100 gallons – you'll be getting plenty of flow through if you manage 300 gallons per hour in tank sizes that are a sweet spot for the Genesis, which we'd ballpark at around 10 to 50 gallons.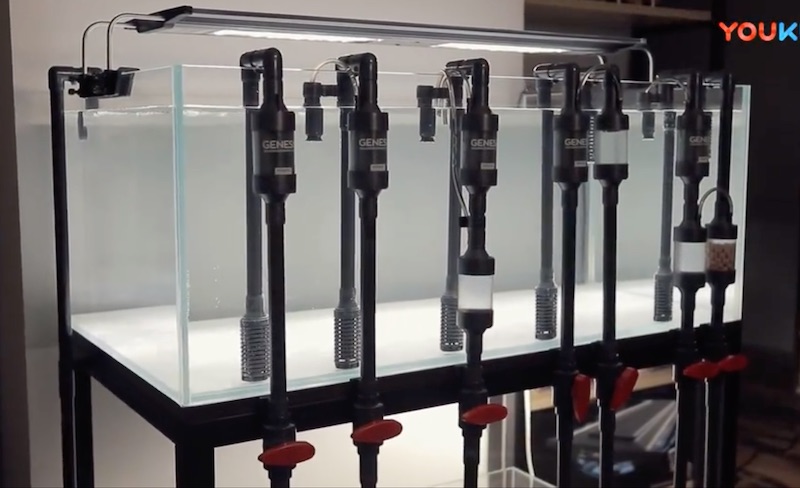 The Genesis Aquarium Siphon System from Pokpo comes as a partially DIY kit with all the plumbing parts you need to create an assembly that is custom fitted to your particular application with plenty of fittings and tubing to make it work. We introduced this ingenious aquarium device last year but recently got our hands on a unit of our own.
We tested the Pokpo Genesis and while it was a hurdle to fully grasp how this device functions on paper, getting the whole kit assembled and running in real life was dead simple. The one big functional difference between the Pokpo and something like the Mame Nano Overflow or a more contemporary overflow box is how the draining water sucks water through the small primary siphon. What this means is you actually need potential energy in the form of a height difference between the tank water level and sump water level to achieve high flow rates in the overflow.
If you have a typical medium sized aquarium on a three foot stand and the sump underneath, the Pokpo Genesis will siphon like a champ and you shouldn't experience any notable difference from other overflow style devices. The Genesis Aquarium Siphon System comes in a basic single kit for around $50 depending on your region, but it's probably a better option to go with the dual 'complete' kit since it includes the piping and more fittings to really get building your own unique aquarium overflow siphon. [Pokpo]