The H2Ocean P4 Pro is a very exciting new dosing pump system from D-D The Aquarium Solution that packs a whole lot more features than its tiny footprint should allow for. The P4 Pro is a collaboration between D-D and Kamoer, a company which is rapidly establishing itself as one of the leaders in dosing pump technology and products.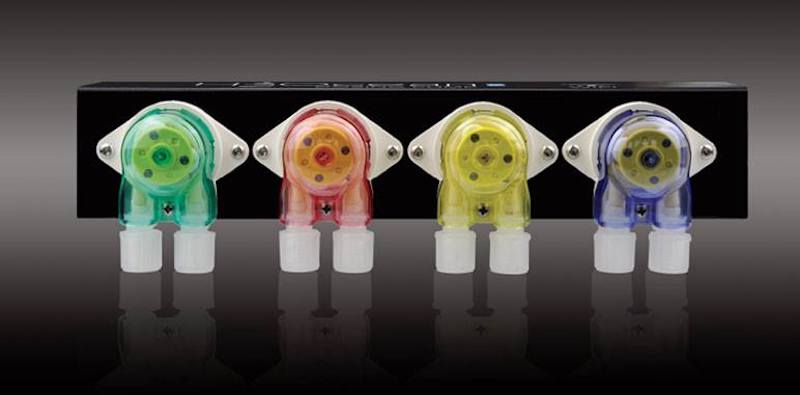 This capable dosing pump is a four-channel device that uses top end dosing heads which are powered with stepper motors for maximum reliability and accuracy. The color-coded heads are large, easy to see inside, easy to calibrate, and they use long-lasting Pharmed peristaltic tubing. This powerhouse of dosing costs only£299 which is about $387 at current exchange rate, but to get there are some minor compromises to reach that price point – primarily the lack of any physical controls.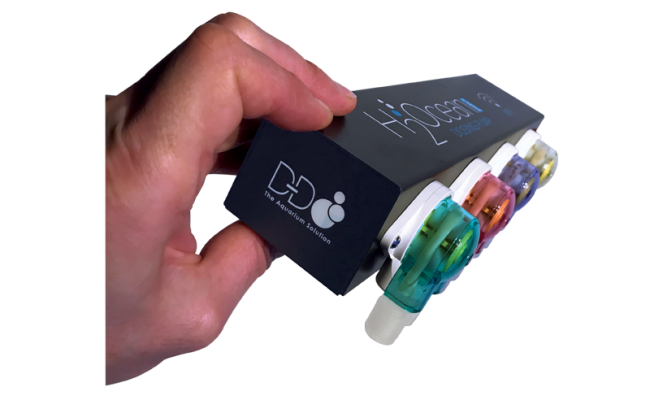 If you are a contemporary 'cord cutter' you'll love the completely wireless control and programming of the H2Ocean P4 Pro dosing pump but for some basic functions, we'll miss a simple manual dose button for priming and other needs. But that is a very small trade off for the P4 Pro to make considering you get a fully featured dosing pump system with four channels and the design of Kamoer.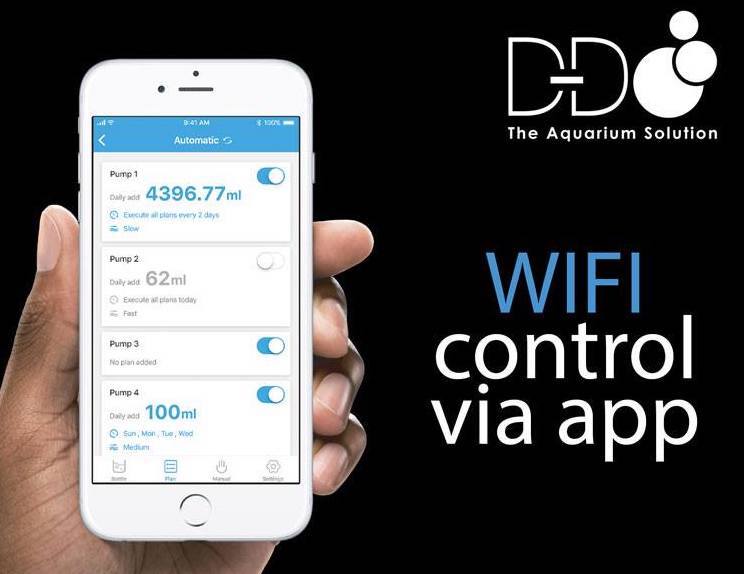 The only way to access the H2Ocean P4 Pro is with the free smartphone app, available for both Android and iOS which gives you more bells, whistles and switches that you could possibly need. There is also a smaller H2Ocean P4 dosing pump without the pro features of stepper motors and heavy duty pump heads which is still great for most applications, but with only a £50 difference the peace of mind of having the best model available is definitely worth it. We expect the H2Ocean P4 Pro and regular dosing pumps to be a mainstay of British & European aquariums and displays. [D-D]