There's a brand new anemone that is about to take the reef aquarium world by storm and despite our best efforts, no one seems to know anything about it. These mysterious anemones first appeared in the US at ACI Aquaculture in Tampa Florida and they've been generating a growing ruckus since they hit the reef world's collective radar. The reason we even care is because this unknown anemone is completely alien in its color and appearance, and it's got more fluorescence than a box of highlighters.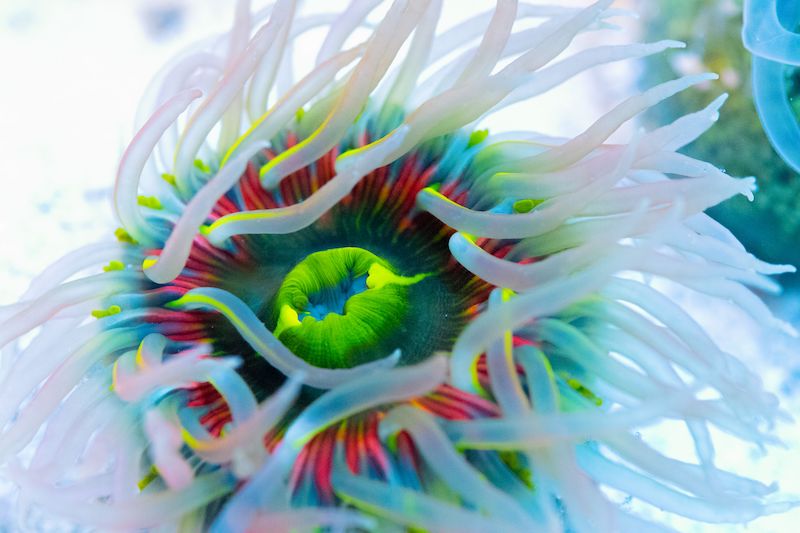 The saga seems to begin in Asia where various Chinese & Taiwanese brokers are offering what they are calling 'Rainbow Bottom' anemones. Although we believe the literal translation is something more like 'end of the rainbow' anemone, we're going to stick with Rainbow Bottom since it has a better ring to it.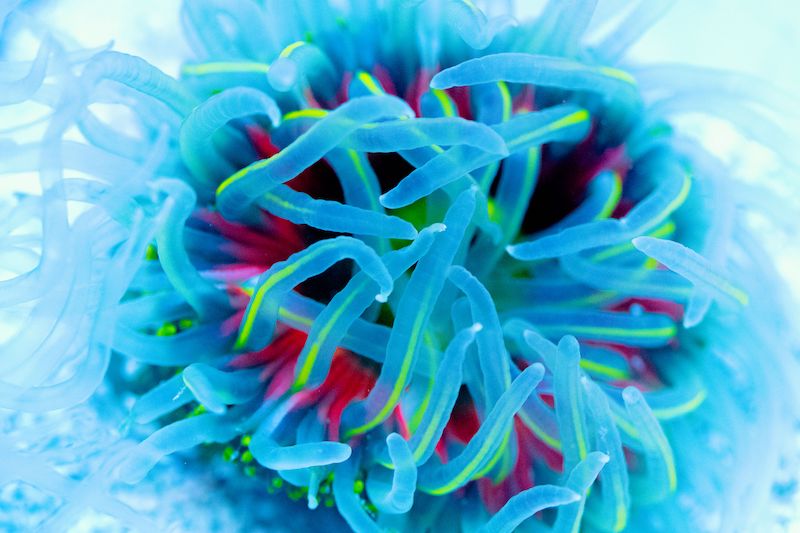 The small anemones have an oral disc of around two to three inches in diameter with tentacles that extend a couple more inches both upwards and out. Although we haven't yet seen too many examples, the rainbow bottom anemones do have a general color palette which rivals the most colorful flower anemones.
In most of the ones we've seen, the rainbow bottom anemones have a neon green mouth, surrounded by a fluorescent reddish pink disc, which varies in its degree of striping surrounding the mouth and in between the tentacles. The tentacles are mostly clear, usually with a rosy tint and a thin neon green stripe down one side.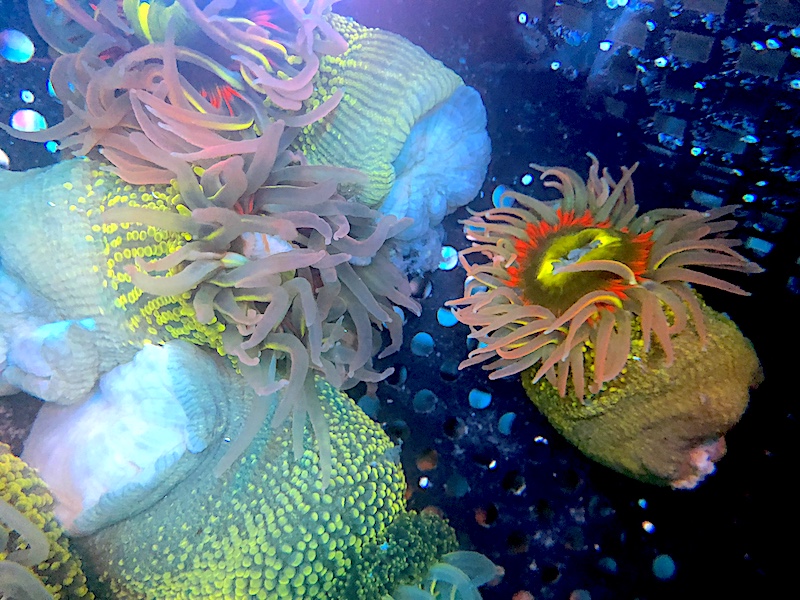 The foot of these rainbow bottom anemones is probably part of the reason for their name since they are so distinct. The foot itself is a light olive to mint color, but with bright green bumps or verrucae that are so numerous, neon green in coloration and so prominent that they look like stubby little tentacles themselves.
So far, all we know about these Rainbow Bottom anemones is that they look like, but we don't know their official name, or if they are described. There's no consensus on whether they are photosynthetic or not, but either way they'll enjoy a target feeding just like any anemone. We also don't know where they come from but most sources seem to indicate that aquarium specimens are originating from Hong Kong, but this is simply their point of sale, not necessarily their natural habitat.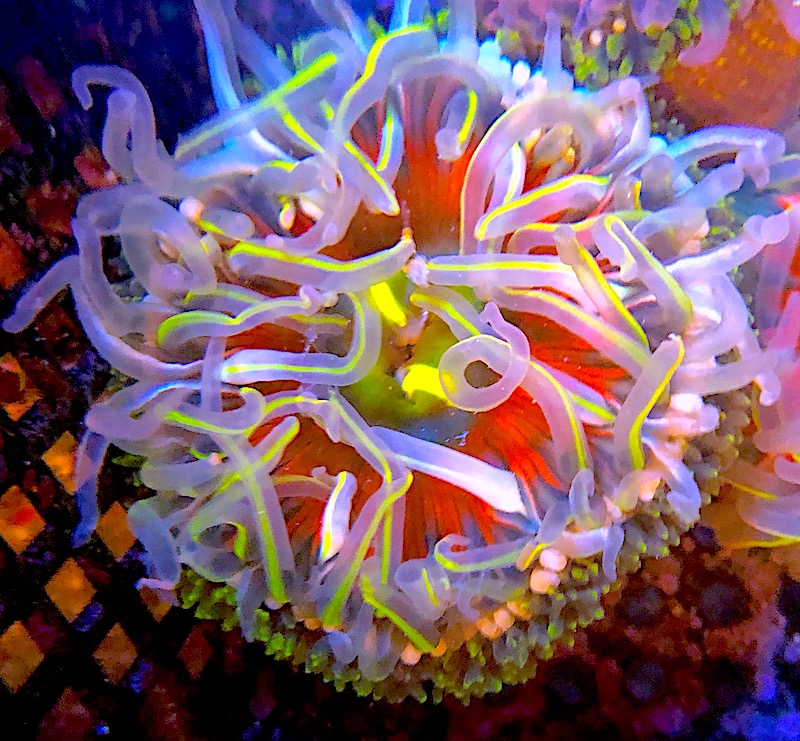 It's hard to say is the Rainbow Bottom Anemones will become the next anemone craze like the Flower Anemones before them, that all depends on how good of an aquarium animal they turn out to be. What we do know is that ACI Aquaculture has a very limited number of them and a small research team has done their best to learn anything about the Rainbow Bottom anemones with very little to show for it. These new brilliant anemones have already started shipping and we'll continue to do some sleuthing to try and figure out what these are but in the meantime, we've got a trio at the Reef Builders Studio to study in vivo.