Genicanthus hybrids are one of the rarest cross of all angelfishes and for reasons unknown, the resulting cross can be quite surprising. The latest specimen of hybrid Genicanthus angelfish to hit our radar perfectly exemplifies this phenomenon with a large male sporting a half striped, half spotted pattern unlike any regular species of swallowtail angelfish.
Unlike Pomacanthus hybrids whose parents have very distinct colors and patterns, it's much harder to guess which species of swallowtail angels created this beauty. A safe bet on the pedigree of this particular hybrid would be a cross between Genicanthus melanospilos and G. lamarcki since both species can be found in the Philippines where this fish was collected.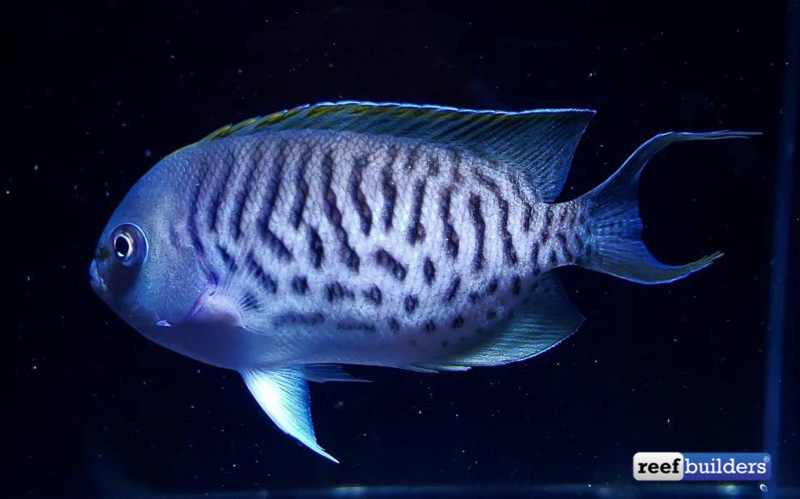 The assumption of the parentage of this Genicanthus hybrid is supported by the vertical striping of the black spot angelfish, G. melanospilos, and the horizontal stripes of G. lamarcki. Lamarck's angelfish is also the only common species of Genicanthus which sports fine black spots on the tail which is also visible on the hybrid.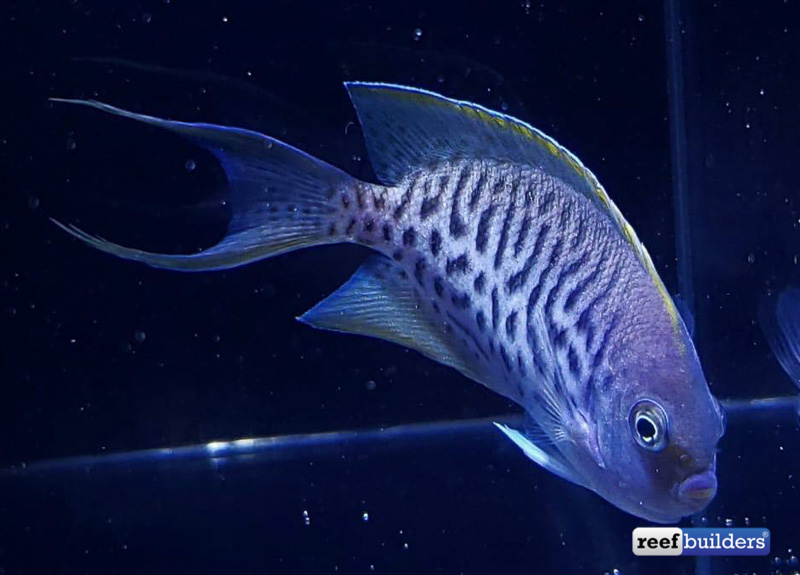 A fish of this caliber unsurprisingly made its way to the rare marine fish mecca of Hong Kong, at a store called Oceanus who shared these picture with us. This fish was sold for a princely five-figure sum but thankfully it was purchased by a well known rare angelfish collector and friend of Reef Builders so there's a good chance we might get some updates on the growth and development of this fish in the future.