The Astro Leather is a very interesting group of soft corals which was only described to the genus level earlier this year. Leather corals are very common and can be super abundant in certain environments but Anastromvos leathers have gone completely recognized until this year.
Consisting of two different species, the Astro leather corals are so far only known from specific habitats of Western Australia. As soon as the description of Anastromvos was published, we knew exactly who to reach out to for some on-the-ground intelligence about this odd little softie – Ocean Reefs Marine Aquariums.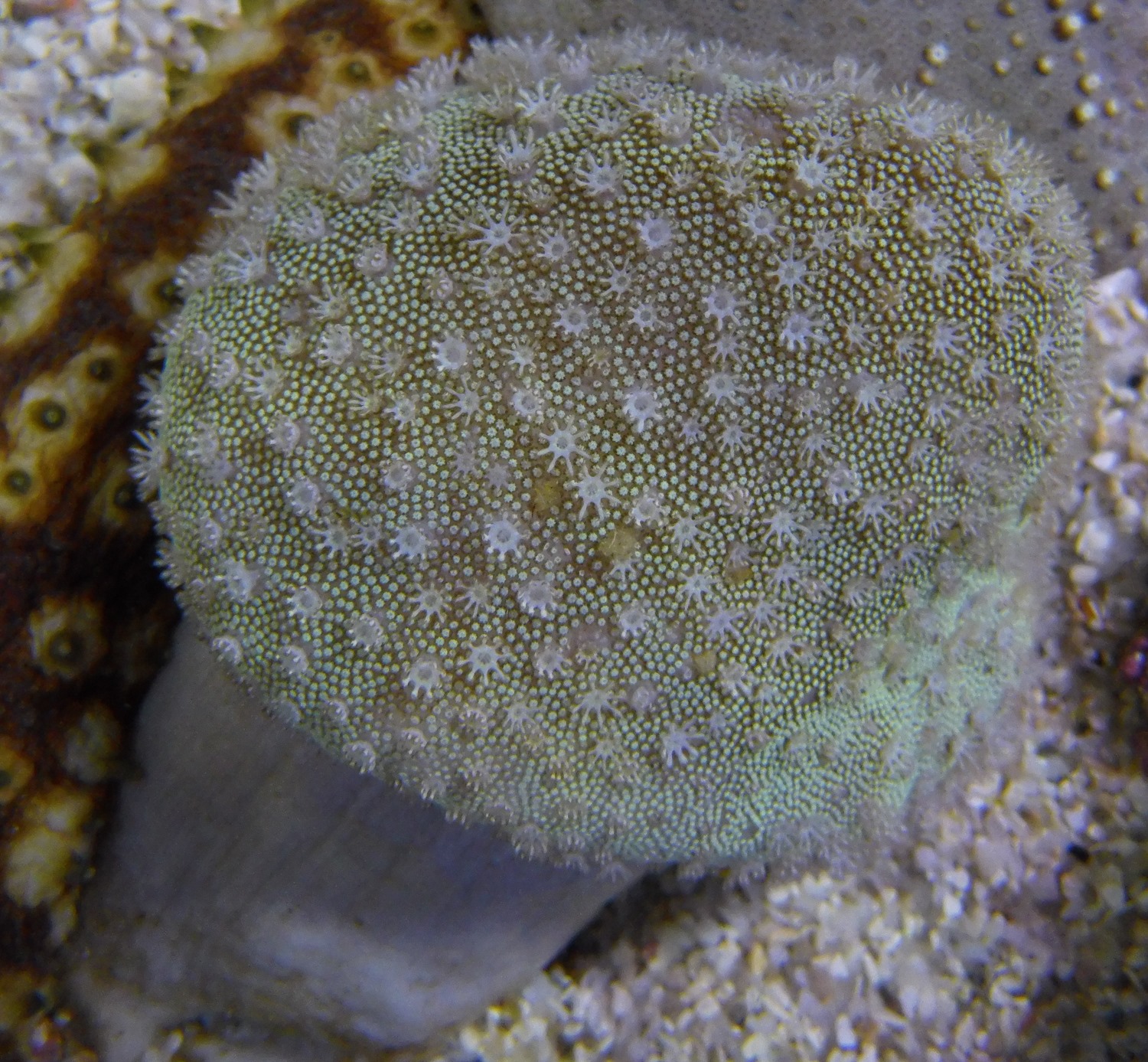 Not only did Rose & Simon know what were talking about, they had been collecting this corals for years and even had some in stock! Since the original description of Anastromvos aldesladei was made from preserved trawled specimens, there was little information about what these corals look like when alive.
But Ocean Reefs Marine Aquariums were able to share pictures and details of the Astro Leather and it is a lot more different from regular toadstool corals than we could have imagined. A large, dome-shaped capitulum or 'cap' sits atop a short, almost nonexistent stalk and the tissue is much harder than typical soft corals.
The polyps of Astro Leathers are medium sized but they too are very short and hardly extend at all from the capitulum – it goes without saying that these 'toadstools' look so different from any Sarcophyton that we are used to and they don't grow nearly as large. The specimen in hand pictured above is roughly four inches in diameter and it's among the largest that Ocean Reefs Marine Aquariums has ever come across.
The highly unique shape of the Astro Leather is an adaptation to the environment where Anastromvos comes from – they seem to be found in sandy habitats at a depth of around fifty feet with very high water flow. The strong and dynamic water movement causes the sand to shift and bury these corals, so their tough texture and rounded shape helps them to resurface afterwards.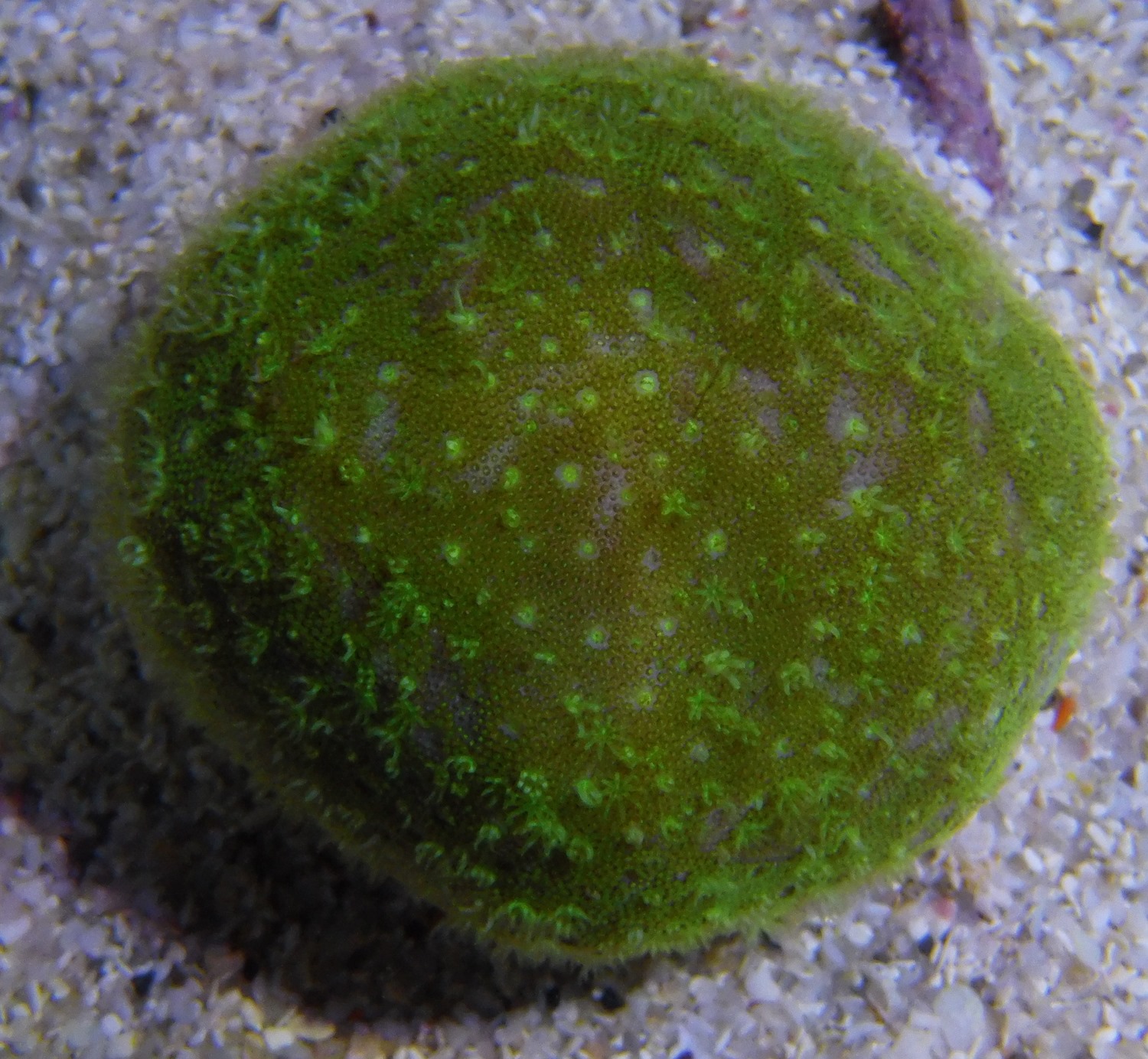 We received a trio of light brown Astro Leathers, each about 1 to 2 inches in diameter, but with a cluster of small colony buds around their base. We were told that this species can be found in a green color and several were even listed for sale by Oceans Reefs Marine Aquariums in Australia. Unlike the artificial hype of many so-called rare coral strains, these Astro leather corals are legitimately rare, truly unique, and we are so fortunate to already have a few and look forward to getting our hands on some green morphs.