Deltec's been making quite a renewed push into the advanced aquarium equipment market this past year and the Fleece Filter is the latest addition to their catalog of innovation. We spied a few details about Deltec's Automatic filter roll device back in April but at MACNA in Orlando we got to appreciate these finely crafted machines in person.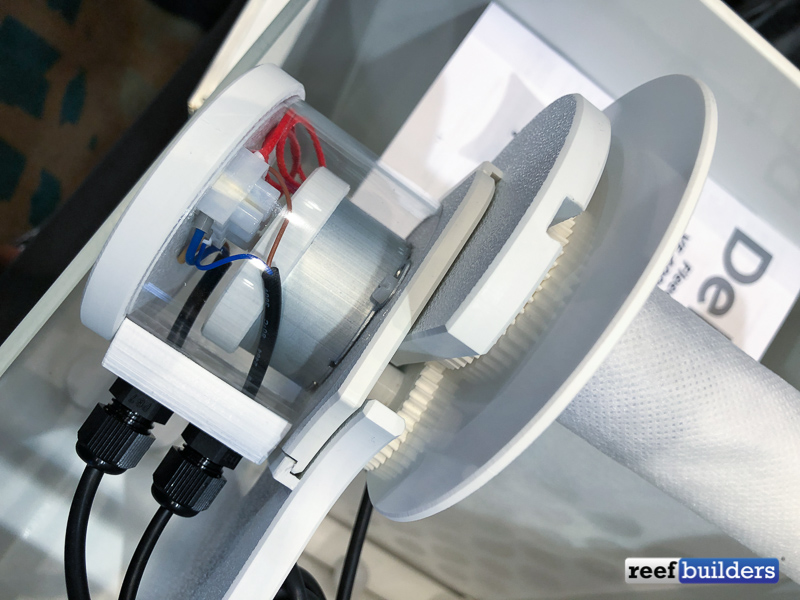 The first thing that stands out about Deltec's VF4000 and VF6000 auto filter roll models is how sturdily they are built; using acrylic is fine for many different aquarium products but the PVC that Deltec uses will hold up much better to the forces and tension that the motor can generate when it advances more fleece filter material.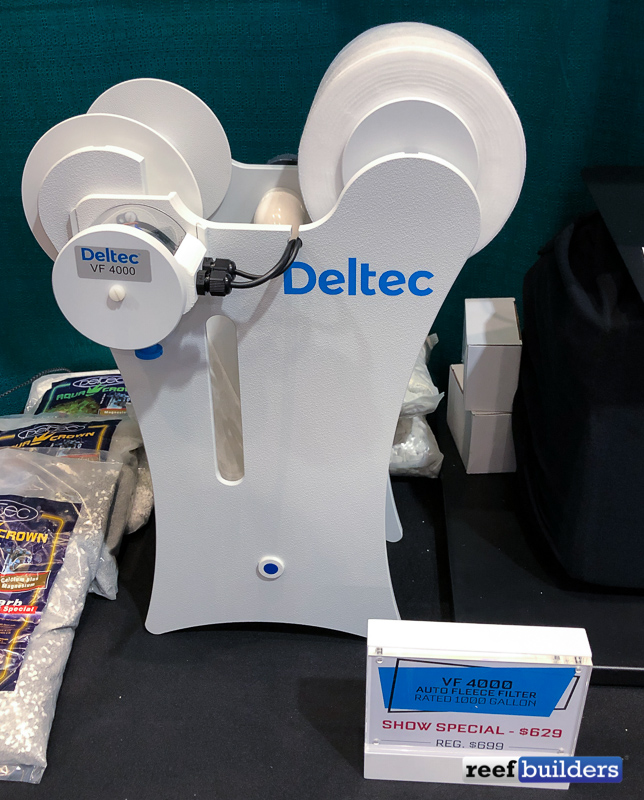 Also, while there's a lot happening at the top of Deltec's fleece filters the entire device tapers at the base to a surprisingly small footprint. The base of Deltec's fleece filters is widened to allow the device to stand up freely but there's certainly some potential to make the auto filter roll hang on the side of a sump for an even smaller footprint.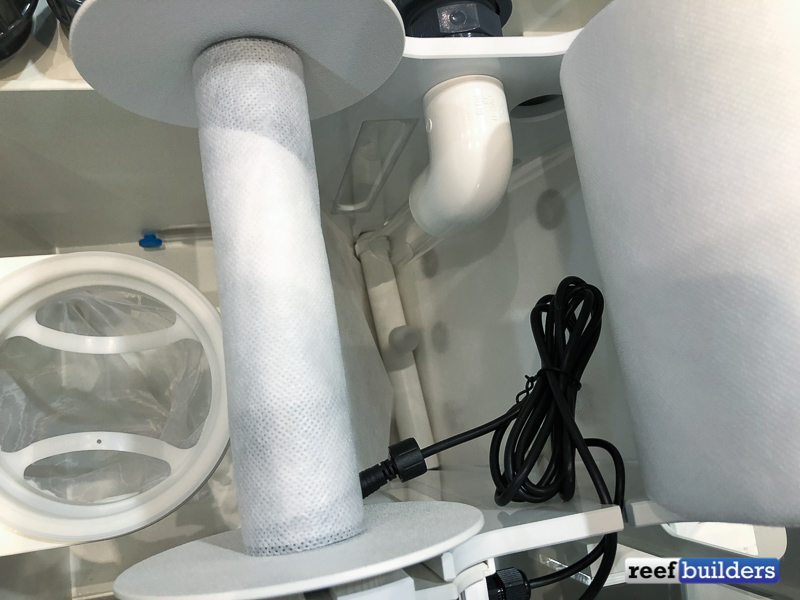 Finally the last interesting detail we could glean from just looking at them, before we get one to test out, is the retention bar at the bottom of the filter material's path. This bar is held in by a combination of magnets and sliding into a locked position, making its removal with one hand quite simple, and it should translate into very quick and easy replacement of the filter rolls.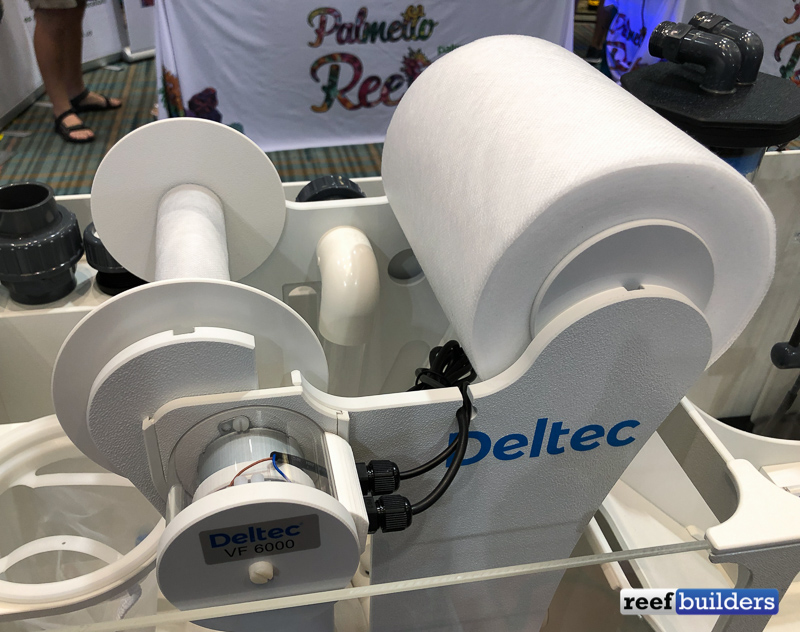 We have more specs in our previous article on the Deltec Fleece Filters but at MACNA we finally got official pricing on these German automatic filter rolls. The Deltec VF4000 is rated for around 1,000 gallons per hour and priced at $699 while the Deltec VF6000 is rated for 1,500 gallons per hour and priced at $799. It's hard to tell how well these new auto filter rolls compare to others already on the market, especially how long the rolls will last, the real life flow rate they can comfortably handle and how easily the filter roll is replaced, but it shouldn't be too long until Deltec USA starts distributing these around the country.